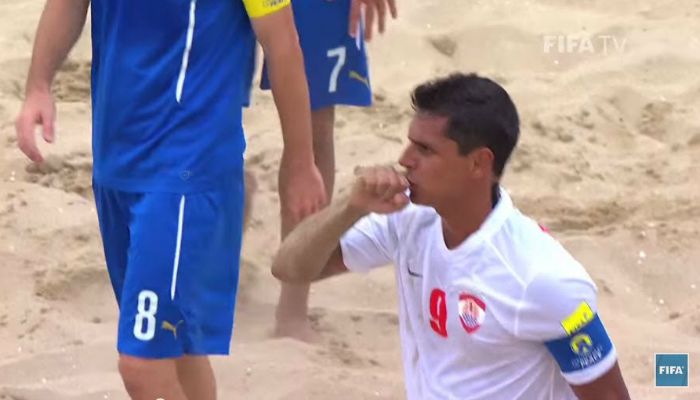 In the recent FIFA Beach Soccer World Cup final, Tahiti took on Portugal without its captain and key player, who refused to play in the game due to religious beliefs.
Naea Bennett, who is a member of The Church of Jesus Christ of Latter-day Saints, sat out during the biggest match of his career because the game fell on a day he does not work: Sunday. Fans begged the team's second-leading scorer to change his mind and participate in the country's first World Cup final.
Business Insider reports this is not the first time Bennett has sat out during a game. Tahiti's group stage match against Paraguay took place on Sunday and Bennett also chose to sit out during that game, following the example that his father, Erroll, set for him.
The New Era tells of Erroll's conversion to the Church as an adult. He was the top soccer player in Tahiti and found the gospel in the midst of his career. Upon getting baptized he announced that he would no longer be playing on Sundays, the day when most soccer games were played. In an attempt to keep Erroll playing professionally, sports officials made changes to the schedules, moving some Sunday games to other days of the week.
Watch the video below to see Bennett bycicle kick the ball to score a goal in the quarterfinals against Iran.