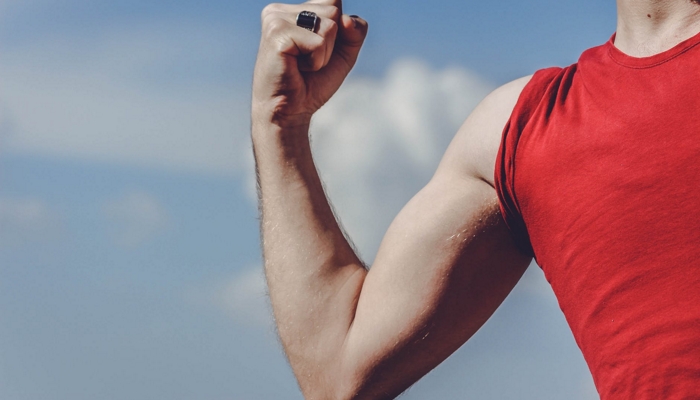 Have you ever thought of Heavenly Father or Jesus Christ as having vulnerability? When we think of our celestial relatives, we often speak of their power over death, sin, and other ailments that plague us in our mortal existence.
The word "vulnerability" means to be susceptible to physical or mental harm. Although we view our Heavenly Father as being very powerful (because He is), He too suffers. How is our Father, a being so powerful, susceptible to harm?
God, an example of vulnerability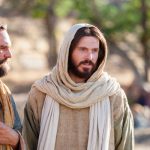 Simply stated, God's vulnerability is in His love for us. His love (and the fact that we too should love) is outlined in 1 John 4:8.
He that loveth not knoweth not God; for God is love.
The most painful experience for Him and for Christ was the Atonement. Although They knew it was for a great purpose, the Atonement was a cause for great suffering. Christ's love for us was the reason why He was willing to be susceptible to suffering. In Ephesians 2 it explains this.
But God, who is rich in mercy, for his great love wherewith he loved us,

Even when we were dead in sins, hath quickened us together with Christ, (by grace ye are saved;)
Woundability is not weakness. Because Christ was wounded and died on the cross, He was able to overcome death forever on behalf of everyone. So, although Their love has brought Them low, Their love also gave them power over all enemies.
We too can become strong through vulnerability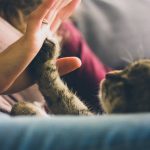 Have you ever loved someone? There is a wonderful quote from C.S. Lewis's, The Four Loves.
To love at all is to be vulnerable. Love anything, and your heart will certainly be wrung and possibly be broken. If you want to make sure of keeping it intact, you must give your heart to no one, not even to an animal.
It is hard to care for someone or something! We put a piece of ourselves into people or living things we care about. For example, when you have a pet you give them your time, your money, and your hard work. You want their happiness and you actively engage with them to see happiness met.
Our Heavenly Father has placed in us a piece of Himself, quite literally by providing us with the influence of His Holy Spirit. He created this world. He cares so much and He's very invested in the results of our mortal journey here on the earth! This article by Christopher D. Cunningham called What Jesus' Washing of the Feet Teaches About Love explains how we can use Christ's life as an example for demonstrating love.
Safety isn't always strength

You can build your love for life, others, and pursuits. Through caring for others and things you will become stronger than you would ever be by remaining apathetic. C.S. Lewis's The Four Loves states the following about how love is an integral part of the progression of life and how neglecting to love others leads to a stop in progression.
Lock [your heart] up safe in the casket or coffin of your selfishness. But in that casket – safe, dark, motionless, airless – it will change. It will not be broken; it will become unbreakable, impenetrable, irredeemable. The alternative to tragedy, or at least to the risk of tragedy, is damnation. The only place outside Heaven where you can be perfectly safe from all the dangers and perturbations of love is Hell.
God truly shows us the way in all things. Without love, it is impossible to grow to become like Him. This is because, without love, there would be no God in the first place. We cannot hope to become perfect like our Father in Heaven without also learning to love more perfectly.
This TED talk The Power of Vulnerability by Brene Brown explains how vulnerability makes us feel happier and helps us live mentally healthy lives. Or check out this post by Power of Positivity called 5 Ways Being Vulnerable Actually Means You're Strong. 
What are times that your willingness to care for others and for yourself has made you feel strong?