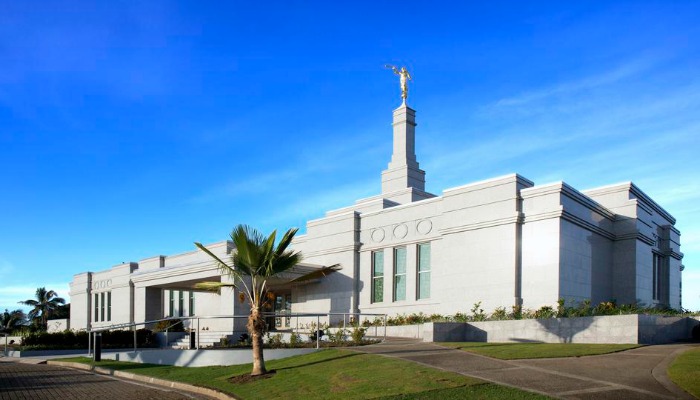 The Church of Jesus Christ of Latter-day Saints has released official photos of the interior of the Suva Fiji Temple, giving the public a first look into the beautiful temple.
The Suva Fiji Temple, originally dedicated in 2000, closed its doors in October 2014 for renovations. After more than a year, the House of the Lord will open its doors again to the members in the area. Prior to its rededication on Sunday, February 21, the general public will have the opportunity to tour the temple from Monday, January 25, through Saturday, February 6, 2016, excluding Sunday, January 31.
The flowers, beaches and jungles of Fiji acted as inspiration for the colors and designs of the temple. The outside of the temple is made using granite from Italy.
Vito Qaqa, a local Church leader overseeing the open house, said,
We welcome everyone to come and see our temple. We look forward to sharing with visitors why Latter-day Saints consider temples our most sacred places of worship.
Included in the Suva Fiji Temple district are more than 35,000 Latter-day Saints in Fiji, Vanuatu, Kiribati and the Solomon Islands.