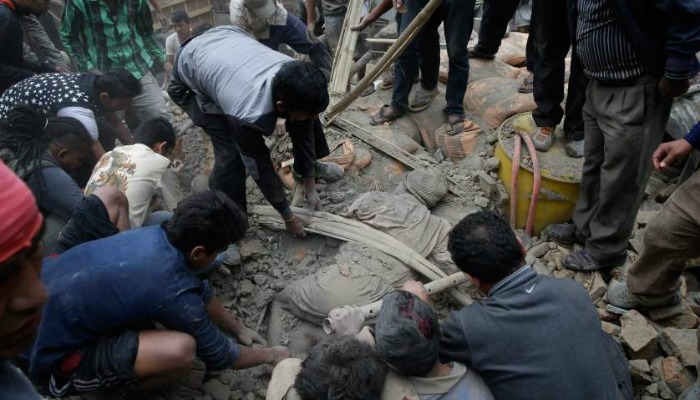 On the morning of Saturday, April 25, an earthquake devastated the country of Nepal.
The 7.8 magnitude earthquake is the worst the country has seen in more than 80 years. The New York Times reports that more than 3,800 individuals have lost their lives due to the quake, and the death toll is expected to rise.
Udav Prashad Timalsina, the top official in Gorkha district, told the Associated Press that the remote mountain villages are suffering more than one can imagine.
There are people who are not getting food and shelter. I have had reports of villages where 70 percent of the houses have been destroyed.
Spokesman for The Church of Jesus Christ of Latter-day Saints, Eric Hawkins, expressed condolences, saying, "Our thoughts and prayers are with all those in Nepal impacted by Saturday's earthquake and particularly those who have lost loved ones." Hawkins continued to explain that the humanitarian aid department of the Church is exploring ways they can be of most help to the victims of the natural disaster. 
As of 2010, there were a 133 reported members of the Church in Nepal. There is no word yet as to the safety of these members. However, the one senior couple serving in the area is safe, according to Mormon Newsroom.