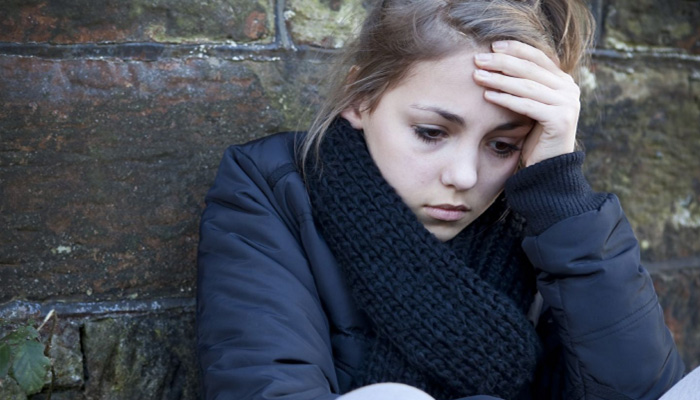 As young as three years old, offenders began beating and sexually abusing her. At age 12, she was forced to do it for money. About a year later, she was abandoned at a motel and found herself on the streets of Los Angeles. It was at this moment that Lorrie Johnson hit rock bottom and decided that her children would never live through the torture and misery that she had been forced to face every single day. After four generations of her family being victimized, she had finally broken the cycle. She had escaped human trafficking. She had become a survivor.
Johnson went on to marry and, with her husband, raise healthy, happy children who have gone on to own businesses and practice dentistry. Her daughter, Stephanie, is the first woman in her family in the last 100 years who has not been forced to sell her body. Along her life-long road to recovery, Johnson and her family found the gospel of Jesus Christ and were baptized as members of The Church of Jesus Christ of Latter-day Saints.
When Stephanie's husband, Jess Larsen, heard his mother-in-law's story, he decided something more needed to be done to save exploited children from the life of trafficking. Collaborating with his family, in 2009 Larsen was inspired to form the organization Child Rescue.
Larsen stated the goal of Child Rescue is to "help the 12 million law enforcement officers on earth rescue the 2 million currently exploited children."
Since the first days of the organization, Genna Lasko, COO of Child Rescue, has helped rally individuals and communities together through organizing campaigns to help make as big an impact as possible.
In an interview with LDS.net, Lasko explained that most of the general public is not aware of sex-trafficking. Oftentimes, the public will view the exploited individuals as prostitutes and willing participants rather than victims. Even law enforcement officers are guilty of this, arresting victims for prostitution rather than providing them with the proper care and medical help.
Child Rescue has partnered with some of the nation's leading experts to fight child sex trafficking and has created national trainings for law enforcement. These trainings help law enforcement to understand the issue of trafficking and allows them to effectively fight the industry within the United States. Once an officer receives the proper training, he or she is better equipped to recognize the signs of trafficking and to capture the victims' traffickers.
The first officer Child Rescue helped train worked with the LAPD Vice—a division that is responsible for fighting organized crime, including pornography and prostitution. Upon returning to the force after taking the courses, the Vice cop and his unit had 13 trafficking convictions, whereas the other five San Fernando Valley units had one—combined.
Fighting a $32 billion industry isn't easy, but Larsen hopes that eventually Child Rescue becomes completely obsolete and that there is no longer a need for the organization because every child has been saved. It is estimated that each year, between 100,000 and 300,000 children are sexually exploited in the United States and 2 million worldwide. Lasko explained that even one exploited child is too many.
Our goal is to rescue every single one of those children one at a time through our campaigns, through our rescue missions and through our law enforcement and the training courses that we offer.
In addition to providing training for officers, Child Rescue is also the fiscal sponsor of tactical teams, such as Operation Underground Railroad. These teams go into other countries and set up sting operations with the local law enforcement. Lasko explained that on a recent mission headed by Tim Ballard, Operation Underground Railroad staged a bachelor party. When traffickers brought the victimized girls to Ballard and his team of pretend party animals, local law enforcement showed up to arrest the pimps and make sure the girls got the necessary medical attention. In 2014, Operation Underground Railroad rescued 240 sexually exploited children.
Child Rescue hopes that through their campaigns and training courses, they can help educate more people on the issue of sex trafficking and help them recognize the signs. Many people never think that such an issue would exist in their communities, believing that this only happens in foster-care facilities and poverty stricken areas. Although those situations are typically more common, traffickers will not shy away from coercing, or "grooming," individuals from middle-class families. Larsen's wife Stephanie, is quoted on the organization's website saying,
Girls are being purchased in our own neighborhoods, but no one sees them. As a society, we have got to open our eyes.
Common Signs of Grooming:
A girl is starting to see or have an older boyfriend that she is spending a lot of time with—that boy is significantly older than her
The victim starts missing school frequently
Eventually the victim is emotionally removed from his/her support system, whether that be school, friends, or family
The victim will become very isolated and may begin shutting down because he/she starts identifying with the trafficker, either through a love/lust relationship or out of fear
He/She begins acting abnormally with frequent feelings of fear, anxiety, paranoia or depression
Then he/she is actually physically taken away from his/her support group
Natasha Herzig's Story: From Cheerleader to Sex Slave
Natasha Herzig was a member of her high school's swim team and cheer leading squad and one day a woman approached her at the mall. She complimented her makeup and told Herzig that she should be a makeup artist with their company. Through an elaborate set up, 19-year-old Herzig attended a series of interviews in San Francisco high-rises, some of which her parents accompanied her on. On her last interview, Herzig walked in thinking she would be signing a job contract, but when something felt wrong, she excused herself. As she walked outside, she was kidnapped at gunpoint. Her captors then proceeded to physically abuse her and force her into drug addiction.
Herzig was often forced by her captors to call her parents, who believed she was travelling for her new job, to tell them that she was fine. She was forced to cooperate through threats of killing her brother, which her captors made feel real by following him home from school. She was so manipulated that even though she encountered opportunities to run away, she chose to stay in fear of her family's lives. Eventually, Herzig enlisted the help of one of her clients to save another exploited girl who had been brutally beaten. The client not only helped save Herzig's friend, but he helped rescue Herzig as well. Since her rescue, Herzig has worked with Child Rescue's Backyard Broadcast campaign to help high school students recognize the signs of grooming, which is the process of becoming exploited. Herzig's story has also been featured on America's Most Wanted, resulting in the arrest of her trafficker.
Lasko said that the desire to stay, such as in Herzig's situation, comes from the incredible amount of mental coercion the children endure. The average age a child is exploited at is 13. The traffickers take advantage of the child's already young and impressionable age. They have manipulation down to a science and are master profilers. Lasko explained,
They will often seek out girls that have low self-esteem, girls that don't have families and are in foster care, and they will find girls that are craving that connection and really prey on their emotions.
The victims spend so much time in captivity hearing over and over again that nobody loves them, they are worthless, and that their trafficker is the only one that cares for them to the point that they actually begin to believe it.
All of God's Children are Valuable
Although Child Rescue is not associated with any religion, Larsen and Lasko are both members of The Church of Jesus Christ of Latter-day Saints and say that their faith impacts how they view their job.
Lasko further explained a principle familiar to many Latter-day Saints: individual worth. This Young Women's value has influenced the way she views these girls. She emotionally expressed her love for the exploited children, saying,
We see these kids having individual worth and having value. No kid… is a throwaway kid. We see them as someone who has value and has something to offer.
Larsen said that Child Rescue is meant to help "all of God's Children." He further explained that he feels this is his calling in life. Larsen said he believes that a main reason he was put on this earth at this time is to help rescue children from human trafficking and that if he does not do all he can to save these victims, he will be held accountable when he dies.
Lasko said that the biggest hurdle is having to work against such big numbers and organized crime groups. However, right now society has reached a tipping point. More people are becoming aware of the issue, especially due to the release of recent films and documentaries. Lasko explains that it is vital for communities to begin working together to educate the public on the issue of human trafficking and to help law enforcement officers and aftercare facilities in their efforts to save the victims. She says, "We have to start coming together as a culture to recognize it and to not accept it anymore."
Child Rescue is always looking for more volunteers to help them in this cause. For those who would like to help, email them at [email protected] or apply to be a member at childrescueassociation.org.
Lasko assures that the work is rewarding, saying,
It is really powerful that what you do could potentially change the life and the quality of life for somebody else.
If you know someone who you believe may be a victim of human trafficking, or if you see something out of the ordinary, say something. Call 9-1-1 or the Polaris Project hotline at 1-888-373-7888.
The hotline is 100 percent confidential and the number will work worldwide. You can also submit a tip online with the National Human Trafficking Resource Center.