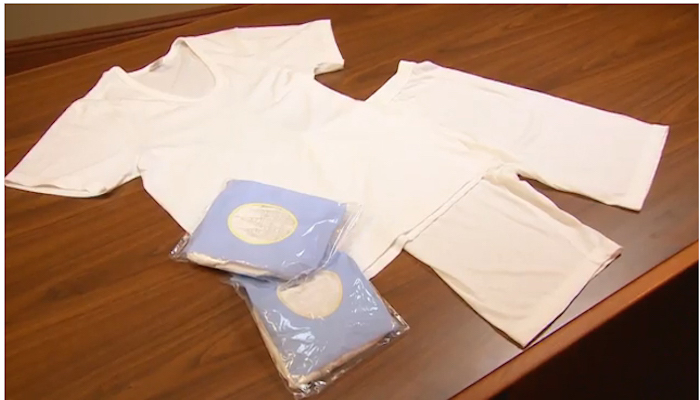 Changes in ceremonial temple clothing were released on Friday, January 17, 2020, in an official statement from the First Presidency. Shortly after the announcement was released, the LDS store website went down due to an overload of traffic. Consequently, many people don't actually know what the changes are. We did the digging and here's what you need to know about the upcoming changes in temple attire.
Related Link: What Latter-day Saints Do in Each Room of Their Temples (With Pictures and Descriptions) 
What you'll need to buy.
The Church News stated that the new clothing will be more cost-effective, but what is the actual cost difference? Generally, it costs about $50 to purchase socks, shoes, and a packet with all of its components for one person. The changes to the fabric of the ceremonial attire will lower these costs.
What makes it simpler?
The statement details that there will be a simpler design for the veil and robe. These designs will be made of more durable fabric with the intention of having your temple clothing last longer. These designs are also intended to be easier to care for.
The new robe is designed with either a hook closure or a tie closure and both are available for men and women. They are made of 100% polyester for easy washing. This will also prevent them from yellowing over time.
The veil is available with either a headband or comb. It is also shorter than the previous veil. The cap is available in 2 sizes and no longer has a plastic insert.
How to use your old temple clothing.
This is not an "out with the old, in with the new" approach. The official statement explains, "Ceremonial clothing previously used may still be worn in temple worship" and "It need not be replaced by the new style."
Even though there are changes, the first presidency does not expect you to go out and buy all of the new temple clothing as soon as it is released. There is no need for that. There will just be a simpler option made available on March 31, 2020, for endowed members of the church.
Final Thoughts.
If you just bought brand new temple clothes, don't fret. Any temple clothing bought between December 1, 2019, and March 30, 2020, can be exchanged for the new designs until June 30, 2020.
Following the statement, the first presidency thanked members of the church for attending the temple and serving so diligently. They hope that these changes will make temple attendance more "simple, comfortable, and accessible."
For further questions check out the distribution services website.
Related Link: Everything You Need to Know About Temple Clothes 
Will you buy new clothes or stay traditional? Comment below.