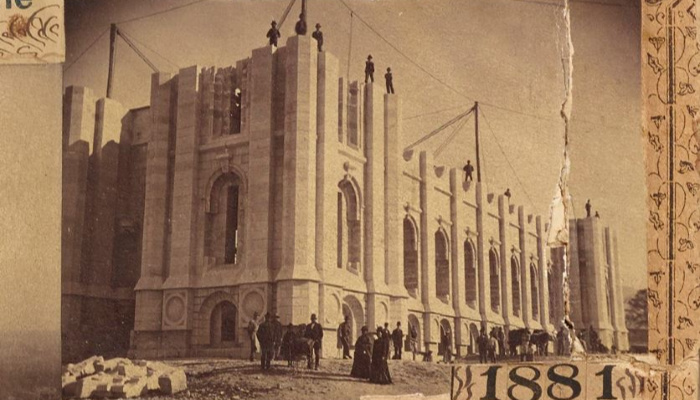 Seeing as how the Salt Lake City Temple is undergoing four years of renovation, I thought it might be fun to check out some photos of its original 40-year construction. The early Saints broke ground for the temple in 1853. The dedication took place 40 years later, in 1893.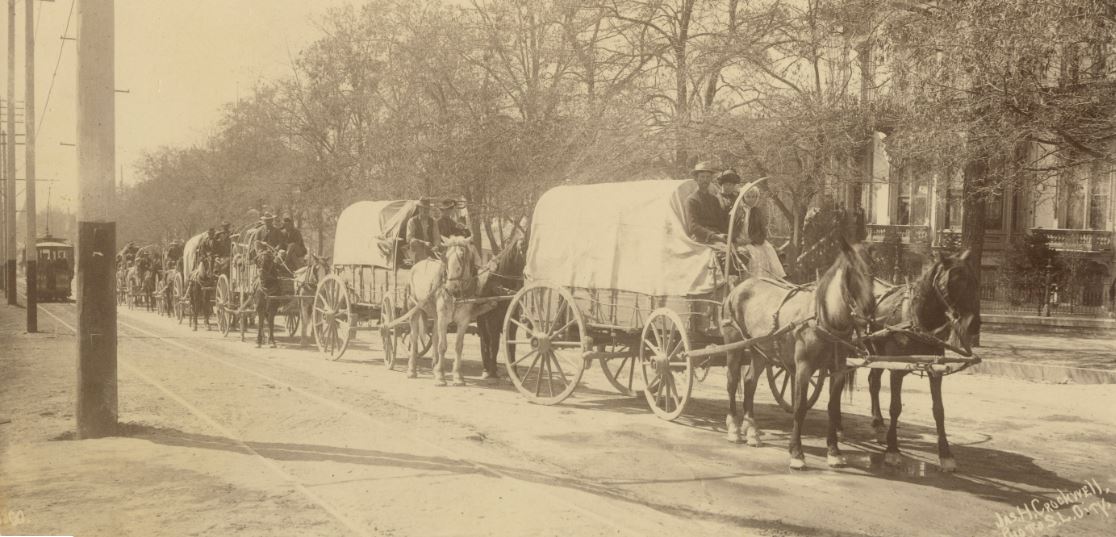 Construction of the temple came with its challenges. For example, in 1862 President Brigham Young announced that the foundation of the temple would have to be torn out and replaced. Cracks had started to appear, and it became apparent that the foundation would not be able to hold the immense weight of the granite structure. Almost ten years after the ground-breaking, workers were essentially starting over from scratch. According to BYU professor Richard Cowan, "The walls did not reach ground level until the end of the construction season in 1867, fourteen years after the original cornerstones had been laid."
Related: What is the origin of the Salt Lake City Temple?
On another occasion, government officials temporarily took possession of the incomplete temple. Antagonists "boasted that the Mormons would never be allowed to finish the temple but that the 'Gentiles' would complete the building for their own purposes." Fortunately, that never happened, and in due time the property was turned back over to the Saints.
Photos of the Salt Lake City temple construction
The following images come from a collage I dug up in the Church History Catalog. The first image was taken in 1865, and the subsequent photos were generally (with an exception or two) taken one year apart until construction was complete. If an image in the slideshow appears wider than the viewable limit, just give it a click to open a wider view.
Salt Lake City Temple stages of construction
I was also fortunate enough to find the following miscellaneous construction images from a variety of sources found in the Church History Catalog. It's so much fun to revisit the construction phase of probably the most widely recognized Latter-day Saint building in the world! Check these out:
Which photo was your favorite? Why? Let us know in the comments!