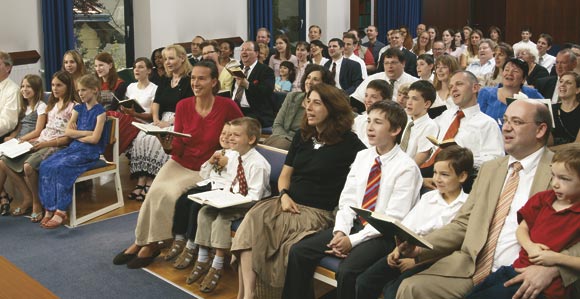 While many congregations in Alaska are seeing a decline in membership and church attendance, The Church of Jesus Christ of Latter-day Saints is seeing an increase of members. Latter-day Saints in Juneau, Alaska enjoyed their church services this last week from the comfort of a brand new chapel, which was built to accommodate the growing membership in the Church.
Melissa Griffiths, reporter for the Juneau Empire, reported that over the last decade the Church in Juneau has grown by about 68 percent, reaching more than 1,700 members in 2010. The Church tries to keep each congregation between 300 and 600 members, making the use of this second church building vital. The members will be split into four different congregations, or wards. Two wards will be assigned to each building.
Keith Criddle, a member who handles public relations for the area, explained to Griffiths why he believes the Church is increasing in membership:
One of our latter-day prophets, Joseph Smith Jr., taught 'that a religion that does not require sacrifice of all earthly things never has power sufficient to produce the faith necessary unto life and salvation.' I think that this is one reason why active membership continues to grow in the LDS church — we require much of our members and they, through obedience to God's commandments and through serving one another, enjoy a growth of faith.
Read more about the growth of the Church in Alaska at juneauempire.com.