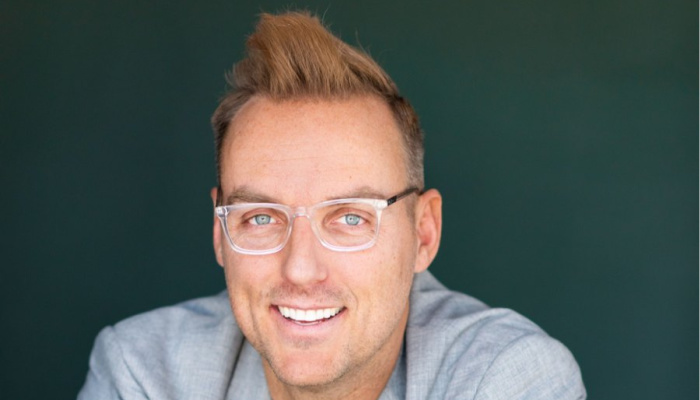 Collin Kartchner, a "warrior for our children," has passed away unexpectedly at the age of 40, according to an Instagram post from his wife. Kartchner was a Utah-based activist who traveled the country spreading messages about social media and its effect on children. One article stated, "He was the greatest advocate for your children that you didn't know."
Related: Grief: Messy, Unpredictable, and Empowering
Who was he?
Back in 2017, Collin Kartchner created a parody Instagram account with the purpose of poking fun at social media. Over the years, that account has grown to have more than 224,000 followers that support his #SavetheKids campaign. This campaign brings awareness to the fact that social media causes depression and anxiety for teens.
A GoFundMe page that was created after his passing reads,
If you know Collin, you know about his larger than life heart. He spent every day of his 40 years on this earth giving to those around him. Caring for strangers, quietly serving.  Giving the shirt off his back and the Jordans off his feet.  You likely heard his moving message to #savethekids and #savetheparents, encouraging us to put our phones down and go live a beautiful life. He shared this message 500 times a year all over the country.
Kartchner gave a TedX lecture in 2018, spoke to over 500,000 young people across the country, and encouraged parents to work harder to protect their children. "As I travel all over the state and country speaking to middle school and high school kids about the negative effects of social media, one thing rings true: Giving our kids with underdeveloped brains untethered access to all social expression is like giving them a loaded gun with zero training. We are giving our children the keys to the family car at age 12 with no driver's education, and then we sit back and wonder why they keep crashing and burning," he wrote. "… It is time we rethink the technology we hand over to our children."
In Memoriam
The Collin Kartchner Memorial Fund was created on GoFundMe by Emily Frame. This page includes this beautiful tribute:
"On October 20, 2020 he suddenly passed away surrounded by his family. We are shattered, and he leaves behind his beautiful wife Elizabeth, their four amazing kids: Avery, Quincey, Lola and Myles (and their dogs Tuque and Winston Bishop, too). They were his world and he was theirs. The hole he left in our family will never be filled, and we know he touched hundreds of thousands of you, too.
"Collin had big dreams for this world, and his family, and we have been inundated with love and support, wondering what can be done to help. We've created this fundraiser to help ensure that his family can continue living a beautiful life. That although he might not be here to take them fishing, or to the beach, or sing them songs to help them fall asleep at night, we will be the hands to lift them up. We know we and his community will give back, since he gave us all so much.
"Collin encouraged Liz to go back to school to get her Master's, and without a life insurance policy and their champion Collin, they are facing a lot of unknowns. Thank you from the bottom of our hearts, for any contributions. We ask for privacy for the family in this trying time.
"If you'd prefer to Venmo you can send directly to his wife @Elizabeth-Kartchner.
Cards and condolences can be sent to PO Box 921 Pleasant Grove, UT 84062
A celebration of his life is TBA."
Related: Let's Talk About Therapy (And How You Can Help Break the Stigma)
We send our prayers and love to the Kartchner family. We hope they are blessed with peace and comfort during this difficult time.