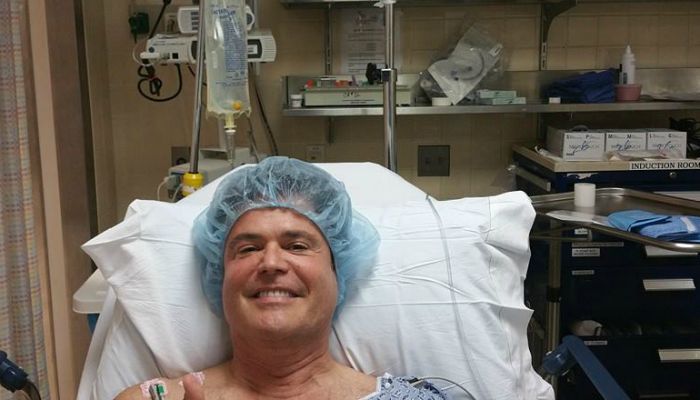 On August 11, Donny Osmond announced on his Facebook that he was having vocal chord surgery that day.
Osmond, 57, had surgery to remove a bleeding lesion from his right vocal chord and has remained optimistic throughout the whole ordeal. Osmond explained in his Facebook post that he was actually excited for the surgery because of the cool technology they use and complained about the "funny hats they make you wear." 
//
The recovery process requires Osmond to stay quiet for three straight weeks—no singing, talking, or even whispering. Many fans have been expressing their support for the singer, wishing him well and a speedy recovery.
In response to some comments, Osmond assured his fans that the surgery went well and that the doctors and nurses at Massachusetts General Hospital in Boston are "the nicest."
Osmond commented on his post saying, "It's going to be difficult, that's for sure. But I'll do it. I've done more difficult things like winning DWTS," referencing his time on season nine of Dancing With the Stars.