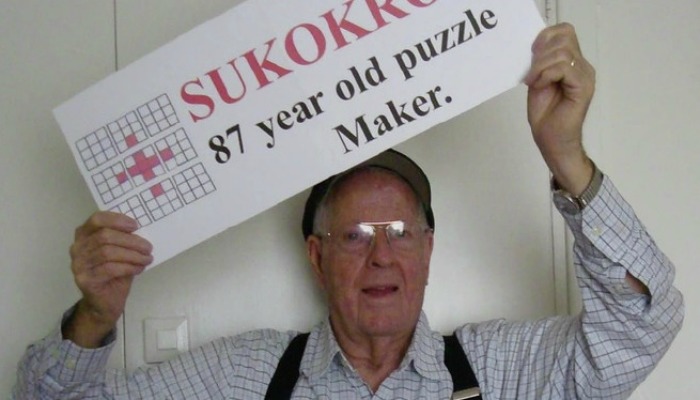 An 87-year-old man from Salt Lake City has created a new version of the Sudoku math puzzle.
LaVarre Walter, a member of The Church of Jesus Christ of Latter-day Saints, graduated from the University of Utah in 1954 with a degree in chemical engineering, according to KSL. Walter began work at Mountain Fuel Supply, now known as Questar Gas, and is known as a huge numbers guy.
Walter retired from his job in 1989, but still involved himself in mathematical puzzles. After his wife broke her back in 2014, Walter spent his days taking care of her. That is when he came up with a new spin on the mathematical game Sudoku.
Walter worked on Sukokross, a Sudoku game with a cross in the middle, for six months. His new version of the popular puzzle adds yet another set of restrictions to puzzle solvers. The cross must be solved before the rest of the puzzle can be completed. Walter explains,
I think it's a nice challenge for people, and it's just a different kind of a deal.
In October 2014, Walter was granted the copyright for Sukokross. He recently launched a campaign on Kickstarter to help fund the cost of printing 150 books containing multiple Sukokross puzzles. Walter will only receive the money donated to his campaign if he meets his goal of $3,000 by Friday, July 15, 2015.
To watch Walter's campaign video or to help him fund his book printing, visit kickstarter.com.