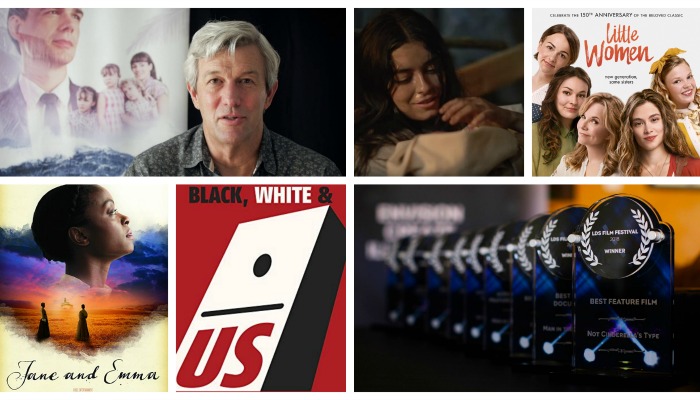 It started in 2001 as a means to promote and support the blossoming "Mormon Cinema" (now Latter-day Saint Cinema) movement. It expanded in the intervening years to include other wholesome films. Now in its 19th year, the LDS Film Festival is back with a new director, a more refined focus, and a fantastic lineup.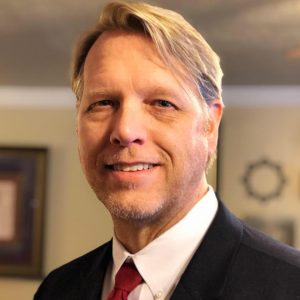 Kels Goodman, director of such films as Hidden in the Heartland and Handcart, has been passed the baton from Christian Vuissa (Errand of Angels, One Good Man) to run the festival. Kels has an immense passion for the restored Gospel of Jesus Christ and for cinema. He took the time to give me the low down on why any Latter-day Saint who loves movies is going to want to do all they can to be at the SCERA theater in Orem, Utah, for the 2019 festival.
What makes this festival so unique compared to other film festivals?
This is not a normal film festival because the audience is very precise. It's film-going Latter-day Saints. Our greatest strength is that we can cater directly to what that audience wants to see.
Why should Latter-day Saint movie buffs attend?
It is the only [one] of its kind. Nowhere else on the planet will you find films and filmmakers gathered together for the express purpose of bringing souls to the Restored Gospel of Jesus Christ through their art.
If someone was interested but would need to take a road trip or time off work to get there, what would you say to nudge them over the edge to making that decision?
You will get to see things you may never see again. Or run into someone in the biz you have been a fan of. It's structured, so it's easy to plan your day, but relaxed in that you can very easily meet and visit with your favorite filmmakers and actors in our genre.
What can you tell us about this year's lineup of films?
This year is strong on feature documentaries. The Jets: Making it Real is an introspective look at the Wolfgramms, a Latter-day Saint family who were mainstream pop music stars in the 80's. Black White and US deals with children of color being adopted into white Utah families. I Saw The Hosts of the Dead– explores President Joseph F. Smith's vision on the redemption of the dead (found in D&C 138) on its 100th anniversary. Miracles: In God we Trust asks the question if God is still with us (spoiler: yes He is). Jane and Emma explores the friendship of Jane Manning and Emma Smith following Joseph's death. Little Women is a modern retelling that's warm and funny and stars Lea Thompson from Back to the Future.
What other events can people look forward to at the festival?
We are doing a special showing of the new VidAngel series The Chosen, about the life of Christ and inviting faith-focused film directors Dallas Jenkins, Christian Jacobs and Jason deVilliers of The Aquabats Supershow. TC Christensen, Garrett Batty, and Mitch Davis will be presenting on their the latest projects The Fighting Preacher, Out of Liberty, and The Other Side of Heaven 2, respectively. So much more. It's packed.
Let's talk filmmakers and actors. Who will our readers meet when then come to the festival?
A few members of The Jets will be attending the showing.  The director of Jane and Emma.  Maclain Nelson will be there presenting Little Women. Michael Flynn (The Best Two Years, The Lamb of God) will be presenting on his new movie Who We Are. The CEO of Living Scriptures (Matt Brown) will be there. Many others.
You took over this year as festival director. What's new and different about how things are done?
The voting this year will be all through text, no more paper ballots (more environmentally friendly than Sundance!) The 24 hour film competition, in which filmmakers were given just 24 hours to plan, film, and edit a short film, has been stretched to 48 hour (and even with the extra day, people STILL turned their films in late.)
What about casual movie watchers? The people who don't watch a lot of movies anymore because "they don't make em' like they used to." What would you say to them about why they should be there?
People have complained about Latter-day Saint cinema being poor quality, terrible storytelling, etc. Hollywood has done it for 100 years and they still don't get it right every time. I think we're really finding our groove; there have been some excellent films. But the audience knows what they want to see. The festival is a way to meet some of these filmmakers and give your 2 cents (through voting, personal conversation, etc).  So you want better films from our community, come tell us all about it. You can help us give the message the quality it deserves.
For tickets and information on this week's LDS Film Festival, visit http://ldsfilmfest.com/ . To enjoy more from Kels Goodman check out Hidden in the Heartland and Handcart.
Jonathan Decker is a family therapist and clinical director of Your Family Expert. He is an actor, author, comedian, and television personality known for his book 250 Great Movies for Latter-day Families, co-hosting The KJZZ Movie Show, and starring in CTU: Provo and BYU's Divine Comedy.  He'll be judging at this year's LDS Film Festival.
For daily coverage of Hollywood from a believer's perspective, follow Jonathan Decker on Facebook.