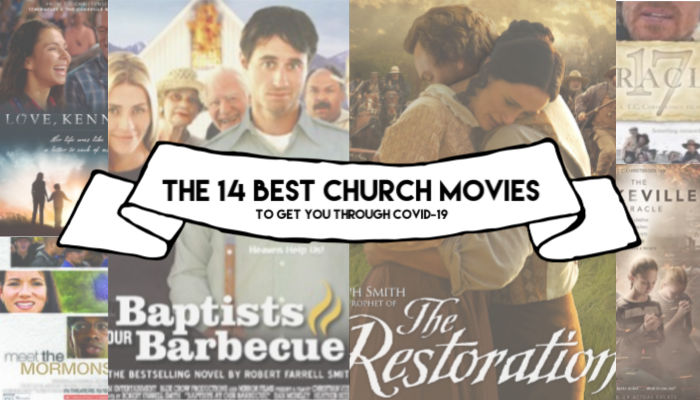 After over two months of COVID-19 lockdown, I'm running extremely low on movies to watch. I know I can't be alone in this! In my search for something good to watch, I was reminded of some incredible religious films that are exactly what I need during a time like this. Check out this list of the greatest church movies and let me know which ones you decide to watch again!
Related: 10 Family-Friendly Shows on Netflix and Hulu That Are Here to Stay
Joseph Smith: The Prophet of the Restoration
I will never get tired of this film. With the new declaration and focus on the restoration during General Conference this year, this movie is a must! It follows the amazing story of Joseph Smith as he endures trials to bring forth the restoration of the gospel of Jesus Christ.
Heart of Africa
This movie is sensational! It's probably not the best for kids, but you adults should take time out of your day to watch it. This film follows the story of a man from the Democratic Republic of Congo. He has a difficult past but joins the Church and has a bright future. You'll love it.

Whenever I had a sick day on my mission, this was what I wanted to watch. Of all the church movies out there, I especially love the stories of these incredible members! It's lighthearted and touching. This film is also nice because you don't have to watch it all at once. It tells multiple stories of faith that you will fall in love with.
17 Miracles
This film is based on the experiences of the Willie Handcart Company pioneers as they made their trek to Salt Lake City. The winter was absolutely miserable, but these faithful members of the Church still witnessed miracles.
Love, Kennedy
My husband is not a crier, but this one got him. You'll definitely need a box of tissues for this movie! It's about a young girl who is diagnosed with a terminal illness and a community that rallies with love and support for her. There are great messages such as putting family first and overcoming trials.
Once I Was a Beehive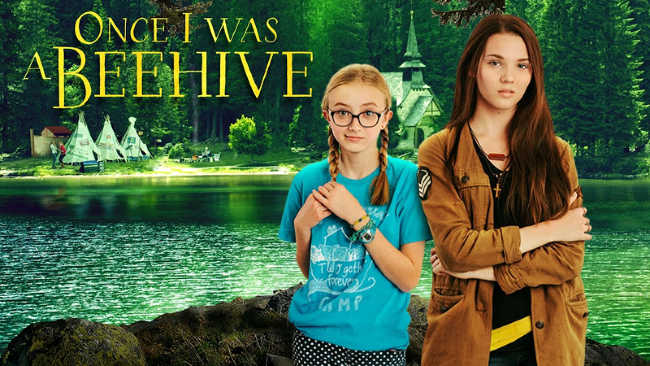 This film follows a young girl as she attends Girls Camp for the first time. She is not a member of the Church and has many adventures on the trip. It's a touching story that teaches the importance of missionary work and the Spirit. If you have young girls, watch this with them!
The Last Descent
Do you think church movies are boring? Think again. This one will get your adrenaline pumping. It's about the true story of John Edward Jones who got trapped in Nutty Putty Cave back in 2009. The cave engulfed Jones and he was trapped. You'll have to watch to find out what happens next!
Just Let Go
Just Let Go tells a heart-wrenching story about forgiveness. A man survives a drunk driving accident that kills his pregnant wife and two children. It's hard to watch, but one that will definitely change the way you think about the world.
Ephraim's Rescue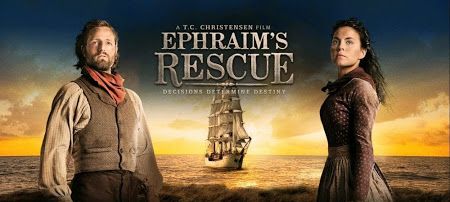 Here we have another incredible pioneer story. Ephraim Hanks was called to rescue the Martin Handcart Company. However, Hanks witnessed many miracles throughout his life. This film shows them all!
The Cokeville Miracle
Here's another movie that will have you holding your breath for an hour straight. It's based on the hostage crisis that took place at Cokeville Elementary School in 1986. This film is also difficult to watch but brings such an incredible spirit.
The Saratov Approach
On the subject of hostages, The Saratov Approach is also one of those church movies that probably shouldn't be watched with children present. The true story about two missionaries who were kidnapped in Russia is a suspenseful thriller that you're sure to enjoy!
The Other Side of Heaven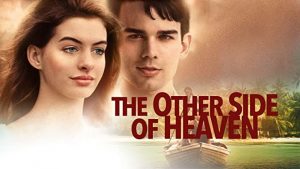 This one is quite the classic, but I had to put it on this list just in case you forgot about it. It's another missionary story that takes place in Tonga. The elder experiences many trials but also many miracles. A sequel just came out, which means it has to be good!
Saturday's Warrior
This is an oldie, but a goodie. It was re-made just recently as well! My mom was obsessed with this musical about a group of children transitioning from the premortal life to life here on Earth. It's a fun story that shows how we all can overcome trials and make it back to Heavenly Father.
Baptists at Our Barbecue
We have to end with a good comedy, right? I remember the first time my husband's family showed me this film. It's a hoot! I love how it stresses the importance of loving others who are not of our faith.
Related: Hilarious (But Also Super Spiritual) Old Church Videos
I hope these movies bring a smile to your face during this crazy time! Which ones are your favorite? Did I miss any? Let us know!