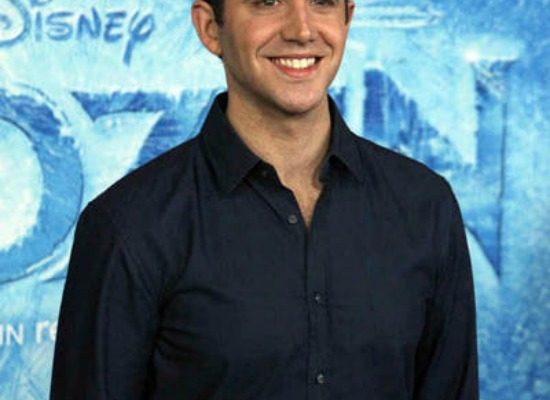 People's hearts are sure to melt at this year's Pioneer Day concerts. Frozen star, Santino Fontana, is scheduled to headline the concert series this year, which are put on by the Mormon Tabernacle Choir and Orchestra at Temple Square. Fontana will star in two performances at the concert series titled, "A Celebration of Song." The concert will be held in the Conference Center in Salt Lake City, UT, on July 18 and 19, and will start at 8:00 P.M.
Fontana is a well-known performer, who is well recognized in the theater industry. Fontana received a Tony Award as Best Leading Actor nomination for his role as Prince Topher in Rogers and Hammerstein's Cinderella. He also received the 2010 Drama Desk award for his role in Brighton Beach Memoirs and received recognition for his role in Broadway's Billy Elliot. 
Ron Jarrett, Mormon Tabernacle Choir President, is thrilled to have Fontana participate in this years event:
We are delighted to have Santino Fontana join us for this year's concerts…His musical talents will delight audiences of all ages whether he is singing Broadway favorites or beloved classical numbers.
Tickets to the concert are free, and are available on a first-come, first-served basis starting today, June 17. You can reserve your tickets on LDS.org/events, by calling 801-570-0080, or by visiting the Conference Center ticket office in person. The Mormon Tabernacle Choir also reports that there will be a stand-by line on both nights. People may start forming this line at 6:00 P.M. by the North Gate on Temple Square.
The performance on July 19 will be streamed live at motab.org/PioneerDay. Find out more about the Pioneer Day concerts and see videos of Fontana performing at MormonTabernacleChoir.org.