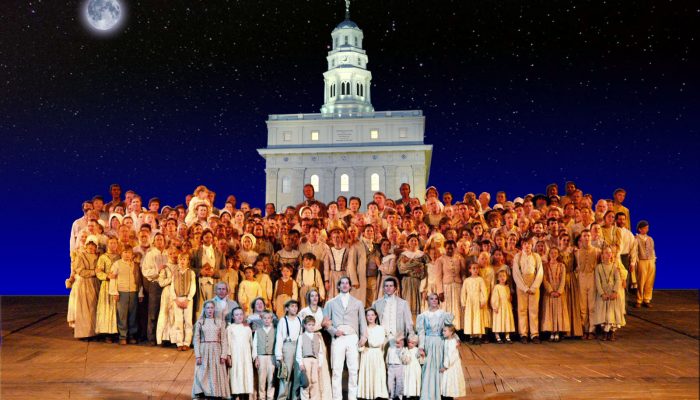 Enjoying time with family and friends at outdoor shows, picnics, and activities is a common summer tradition for many families. A summer tradition which incorporates all of these favorite activities and is common among many Latter-day Saint families is enjoying the pageants at various Church history sites (Palmyra, Nauvoo and Manti).  Those who have every seen one of these pageants knows how incredible the shows can be. This year, however, Nauvoo is adding a little twist to its popular show.
The 10th Annual Nauvoo Pageant will rotate throughout each week with the British Pageant for the duration of the 2014 Nauvoo pageant season. The British Pageant opened last year in the British Isles and more than 300 volunteers performed for more than 1,500 audience members over the course of the performances. The British Pageant walks through the events surrounding the beginning of The Church of Jesus Christ of Latter-day Saints in early Britain as it depicts how members' faith and deep love for one another and the Savior impacted the Church.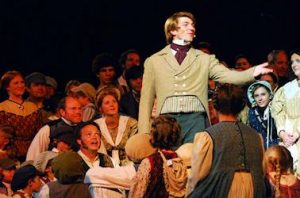 Both the Nauvoo Pageant and the British Pageant are full of song and dance and create an atmosphere that invites all audience members to feel the Spirit of God and the strength of the early saints' testimonies.
The 2014 Nauvoo pageant season began on July 8 and will continue through August 2. The Nauvoo Pageant cast will perform every Tuesday, Thursday and Saturday, rotating with the British Pageant which will be presented every Wednesday and Friday. Each night, performances begin at 8:30 p.m. (CST), but festivities begin much earlier.
All performances are free, and seating is unlimited.
See a list of sites to visit while in Nauvoo and a list of activities for all ages at historicnauvoo.net.