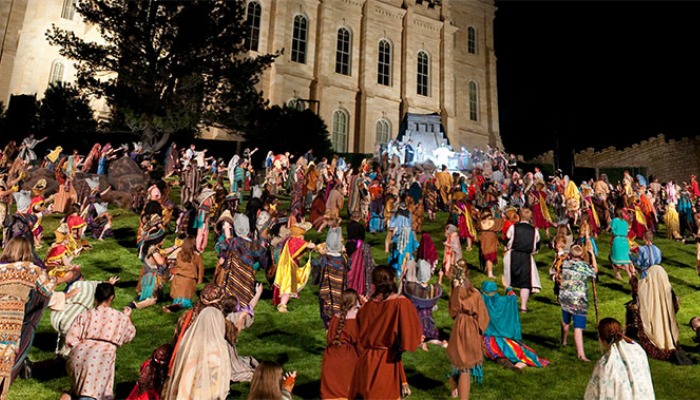 The Mormon Miracle Pageant in Manti, Utah kicked off it's 49th season last night, June 18, 2015.
The pageant, which began in 1967, features the early history of The Church of Jesus Christ of Latter-day Saints as well as scenes from The Book of Mormon.
More than 900 volunteer actors make up the cast. Many cast members have close family ties with Mormon pioneers and past leaders of the Church.
Whitby and Corbin Creery, who both play the role of a young Joseph Smith, are direct descendants of the Smith family. Creery told KSL.com, "Hyrum Smith is my great-great-great-great-great grandfather."
Thousands of people from all over the world come to watch the pageant, which is performed right outside the Manti Temple.
The Manti pageant schedule is June 18-20 and 23-27. Each night the free show begins at 9 PM. The gates open at 6 PM and the public is encouraged to come early, as seats are available on a first come, first serve basis.
For more information, visit the Mormon Miracle Pageant website.