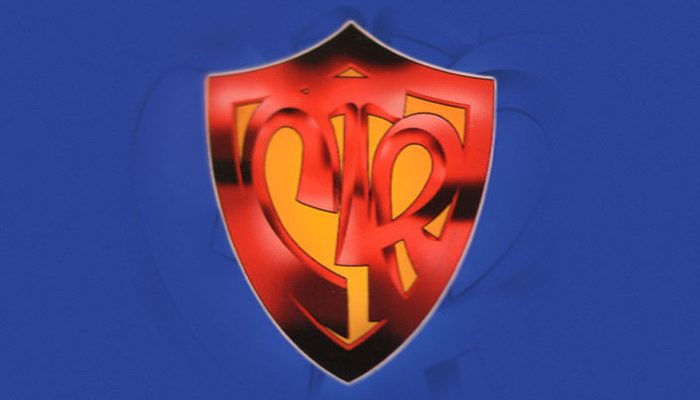 Derek, a member of The Church of Jesus Christ of Latter-day Saints and creator of The Mormon Nerd blog, has been making splash in the internet world. The Mormon Nerd is a blog devoted to all things Mormon—discussing, celebrating, exploring, and questioning all things related to the Mormon faith. Derek says that you are supposed to blog about things you know, and since he knows mormonism, a blog devoted to his religion seemed like the perfect fit. On his blog, Derek states that he does not believe that his religion is without flaws, nor does he believe in an "airbrushed Mormon" who never makes a mistake—Mormons are human just like anyone else:
It actually inspires me more to see and read about imperfect people trying their best to understand and do what God requires of them—because I am one of those people. I embrace and will discuss Mormonism in all its complexity—warts and all.
Rather than writing about random topics, Derek has set up his nerd blog with eight categories that his posts will fall into:
The Grace and Love of God Changing My Life
In this section, Derek's posts revolve around experiences he has had that have helped him to grow closer to Heavenly Father. He relates this section of his blog to a line from his favorite hymn, "Sunshine in My Soul," which reads, "There is springtime in my soul today, and when the Lord is near, the dove of peace sings in my heart, the flowers of grace appear." Derek titled the section of his blog after this song because of how powerful its metaphor of how God's power manifests in his life is for him:
"If my faith isn't allowing the Lord to change my heart, my mind and my life then I'm doing it wrong. Thankfully, the Lord has been "merciful to me, a sinner" and has blessed me with His sunshine throughout my life."
Talkin' the Good Word of God With a Mormon Nerd
Derek explores God's word written in the holy scriptures in a few different ways:
Inconceivable Scriptures: Posts in this subsection will revolve around helping readers to further understand the meaning of certain scriptures and ways to apply its teachings in their own lives.
Every Instance of _____ in the Scriptures: Derek examines every scripture that uses a specific word, hoping that b

y looking at these instance, he will be able to find greater insights to increase faith in Christ.

Studying the Word With the Lord: Here, Derek walks through the way he studies the scriptures, volunteering it as a guideline for people looking for new study techniques.
My Own Litter Soap Box to Share My Spiritual Sermons
Derek explains that he has enjoyed the opportunities he has had to plan and prepare for talks and lessons covering a various spread of topics, and will post his findings under this category.
Many Questions, Seeking Faithful Answers
Questioning is not bad—Mormons don't know everything, and sometimes challenging topics and questions will come up. The trick is to not let what you don't know weaken the faith in what you do know. Derek posts a question of the week which he will attempt to answer. Another subsection, titled "Mormon Mythbusters," is where Derek will put those Mormon myths to rest!
Guaranteed "Out of the Best Books" Reviews
"I love the guidance given to Joseph Smith that we should seek "out of the best books words of wisdom."  I love books (especially nerdy ones) that illuminate, inspire, and even challenge my Mormon faith. I will be sharing my reviews of these books in GOOBBRs."
Where the Gospel Meets Popular/Nerd Culture
Posts tying gospel related topics back to lessons learned from Star Wars or stories written by Orson Scott Card, will be posted under this category.
You're a Mormon and a…what?
Derek will get his feet wet as he dives into the political world. Here, Derek will discuss his own political beliefs and how his religious beliefs have played a role in his own political ideas.
The Lighter and Silly Side of Mormonism
Everyone knows that Mormonism has its weird quirks—and Mormons are used to being at the bottom of many jokes. Derek uses this section of his blog to give Mormons some good-natured laughs as he shares his experiences with the silliness that is Mormon culture.
You can read any of these topics and all other posts by Derek on the Mormon Nerd blog.