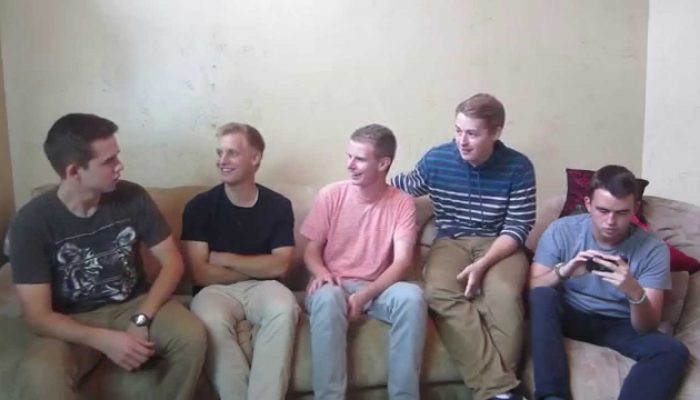 Five returned LDS missionaries have set out to bring clean entertainment to the people they served on their full-time missions in the Philippines via their new YouTube comedy show, "The Hey Joe Show."
The five men, Connor, Sumner, Jake, Tylan, and Davis, first came up with the idea when they returned from their missions and found it hard to keep up the language and wanted to stay connected to Filipino culture they grew to love.
"There's a language spoken [in the Philippines], Cebuano, and most people don't really know about it," Connor told LDS Living. "So when we were there and speaking the language, the first thing we noticed is that everyone was amazed that we knew the language, and it made them proud as well."
The group's name holds significant meaning and reminds them of the fun-loving demeanor of many Filipinos.
Tylan told ABC's Good 4 Utah:
Sometimes, when we were walking on the streets in the Philippines, they would love to joke with us and have a good time. They would shout 'Hey Joe! Hey Joe!' at us. So we thought we'd play off of that.
The show focuses on comedy that aims to make Filipinos proud to be Filipinos. "The Hey Joe Show" crew hopes to return to the Philippines this summer to visit with people they met while serving their missions.
"The Hey Joe Show" is currently trying to raise money for their return trip to the Philippines.
The group told LDS Living:
In our return trip, we hope to pay it forward by sharing some of the valuable lessons we learned while serving there.