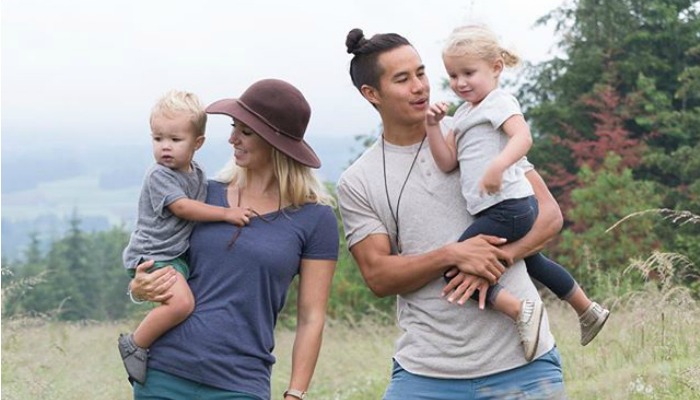 In an exclusive interview with LDS.net, The Bucket List Family, also known as Garrett and Jessica "Settie" Gee and their two children, Dorothy and Manilla, revealed their secrets for traveling with a family, attending church in different countries, and experiencing all that life has to offer abroad.
Recently interviewed by People Magazine and CNBC, The Bucket List Family made national news for selling all of their belongings, including their cars and furniture, in order to fund their adventures around the world.
Who Is The Bucket List Family?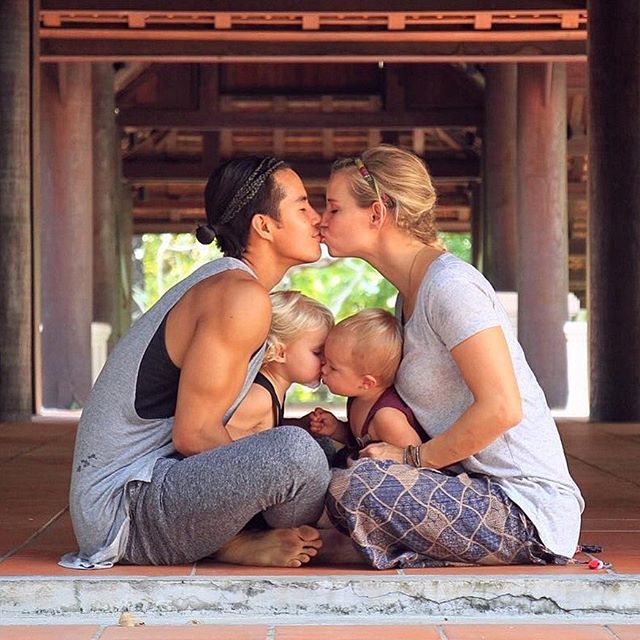 Garrett and Jessica Gee first met while they were missionaries for The Church of Jesus Christ of Latter-day Saints in Russia. After serving their missions, they both attended Brigham Young University in Provo, Utah, where they started dating and eventually got married. Jessica "Settie" graduated from BYU with a degree in Communications, and after Garrett completed his college soccer career and sold his highly successful business (from an app he created during his freshman year), he decided to drop out of school to travel with his family.
"About a year ago I had sold my business and we were trying to decide what the next steps would be for us," Garrett told LDS.net. "We weren't ready to settle down and build a house or anything. We still had a lot of growing up to do and we thought that traveling would open our minds to what we could potentially want for a future home."
Setting Family Goals While Traveling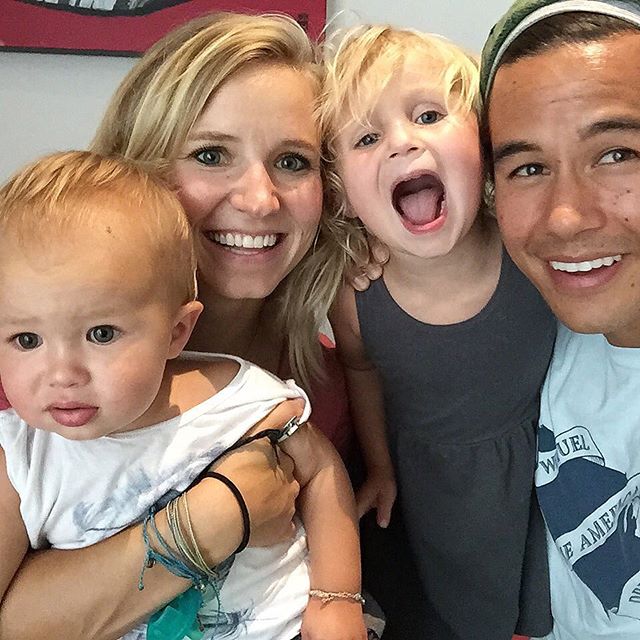 In order to determine what they want from life, The Bucket List Family decided to start out their travels with goals and plans. Although they have been criticized for their lifestyle and parenting, they stay grounded through service, learning, and cultural experiences.
"We have a few objectives and focuses as we travel," Garrett explained. "We want to strengthen our marriage and family, we want to focus on service and compassion, and we want to learn how to be happy with less. . . . We also try to do some service in each country we visit."
Traveling through places like the Bahamas, Indonesia, Thailand, Tonga, and New Zealand, The Bucket List Family earns their name by participating in many local customs. "Each place we travel we try to learn something new," they said. "Like in Australia we learned how to surf, and in Bali we learned yoga, or in Turks and Caicos we learned how to kite surf."
Parenting While Traveling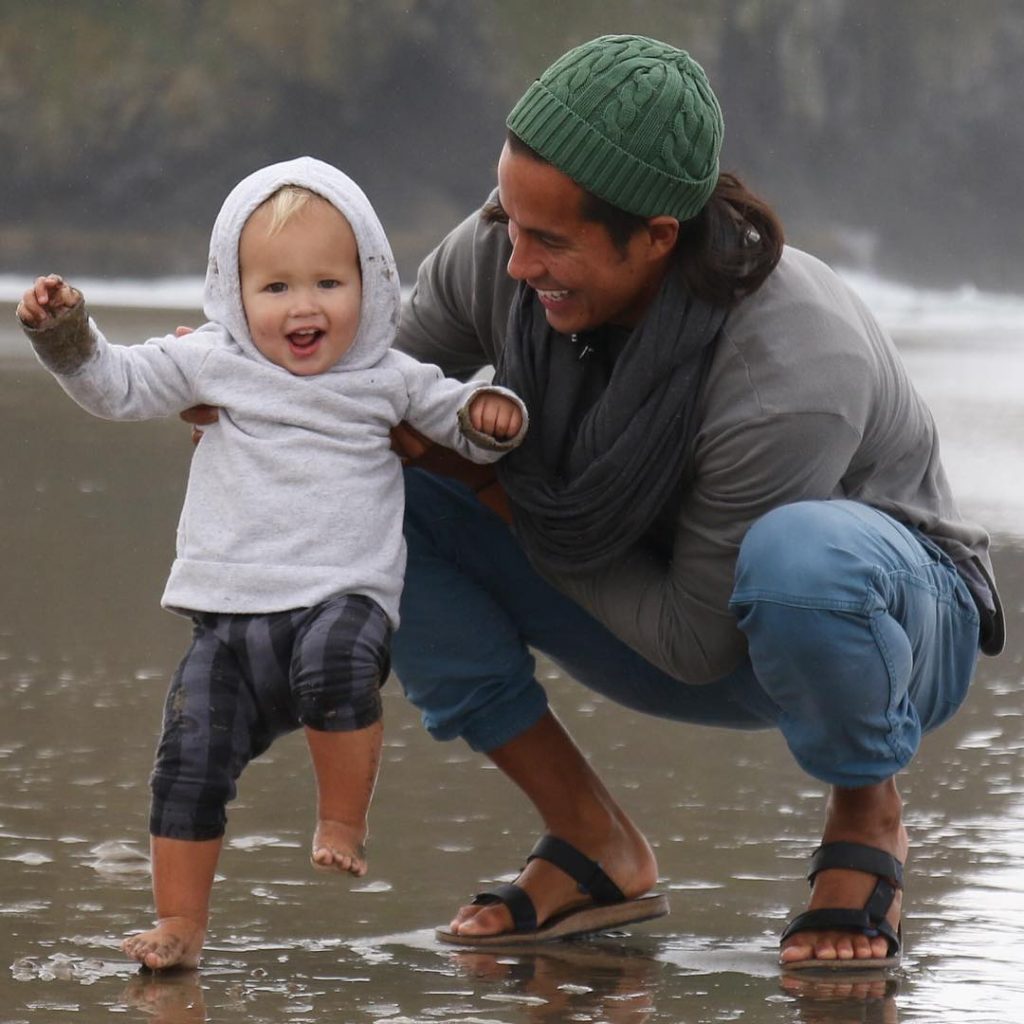 Garrett and Settie tailor their travels around their two young children, Dorothy and Manilla, providing them with important learning experiences.
"It's been so fun to see our daughter learn to swim in different pools and oceans all over the world," they explained. "Our son learned what sound an elephant makes while riding one in Thailand. We've made some incredible memories already and it's been incredible to see our kids hit different milestones in unique places. Most rewarding, however, is seeing our children be loving and kind to everyone no matter their language, race or culture. Our kids have had to learn to be brave and put themselves out there to make friends."
However, traveling with toddlers can be challenging as well. One of the challenges? Not having a set routine.
"So many challenges with children," Garrett explained. "But that's a given whether you are at home or traveling. But we do our best to make sure they have a good schedule and routine every day. So even though the location is different, we still have the same routine."
"Our best tip is to have a positive attitude," Garrett continued. "When one person in the family is sour, it can turn so fast! So, especially the parents, be happy, positive and don't get stressed! Kids and spouses feed off of your energy, so you've gotta suck it up and try to enjoy travel days."
Attending Church While Traveling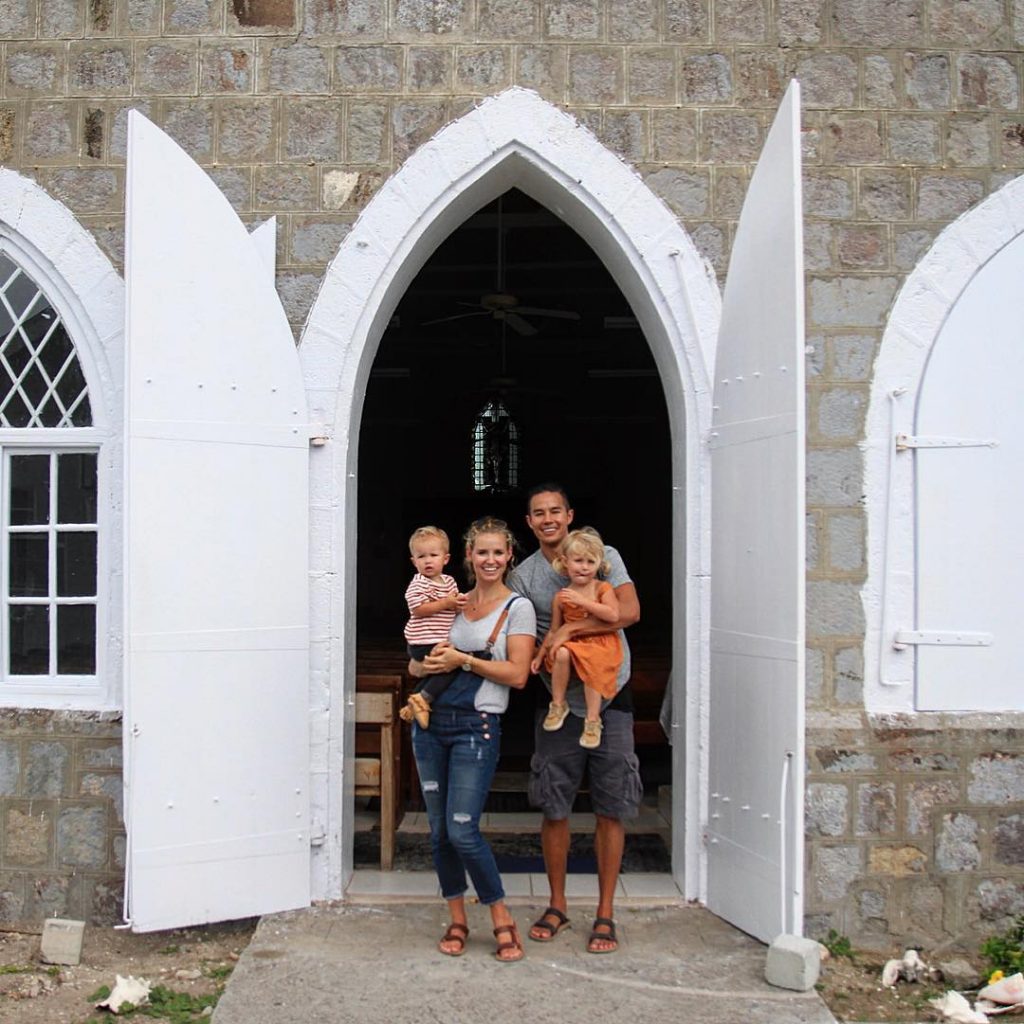 Since keeping a positive and happy attitude while traveling can be challenging, the Gee family also tries to attend church services each Sunday, whether or not they find a branch of The Church of Jesus Christ of Latter-day Saints.
"We've met some incredible members all over the world and it's been a blessing to see that the Gospel is for every soul," Garrett explained. "It is a little piece of home wherever we go."
However, "[if] there isn't a branch in our location, we still try to make it to a church service, even if it is not our own. We've enjoyed some great Sunday worship services in the Caribbean."
According to Garrett, having no roots in a particular ward or branch does have some downfalls.
"We do miss having a ward," Garrett said. "There is a certain amount of social conversion that a person has, and it starts to take a toll when you don't have your own Relief Society or Elders Quorum to go to each week. It does put more weight on you and your testimony when you don't have home teachers, leaders, etc. to check in and support you."
What Lies Ahead?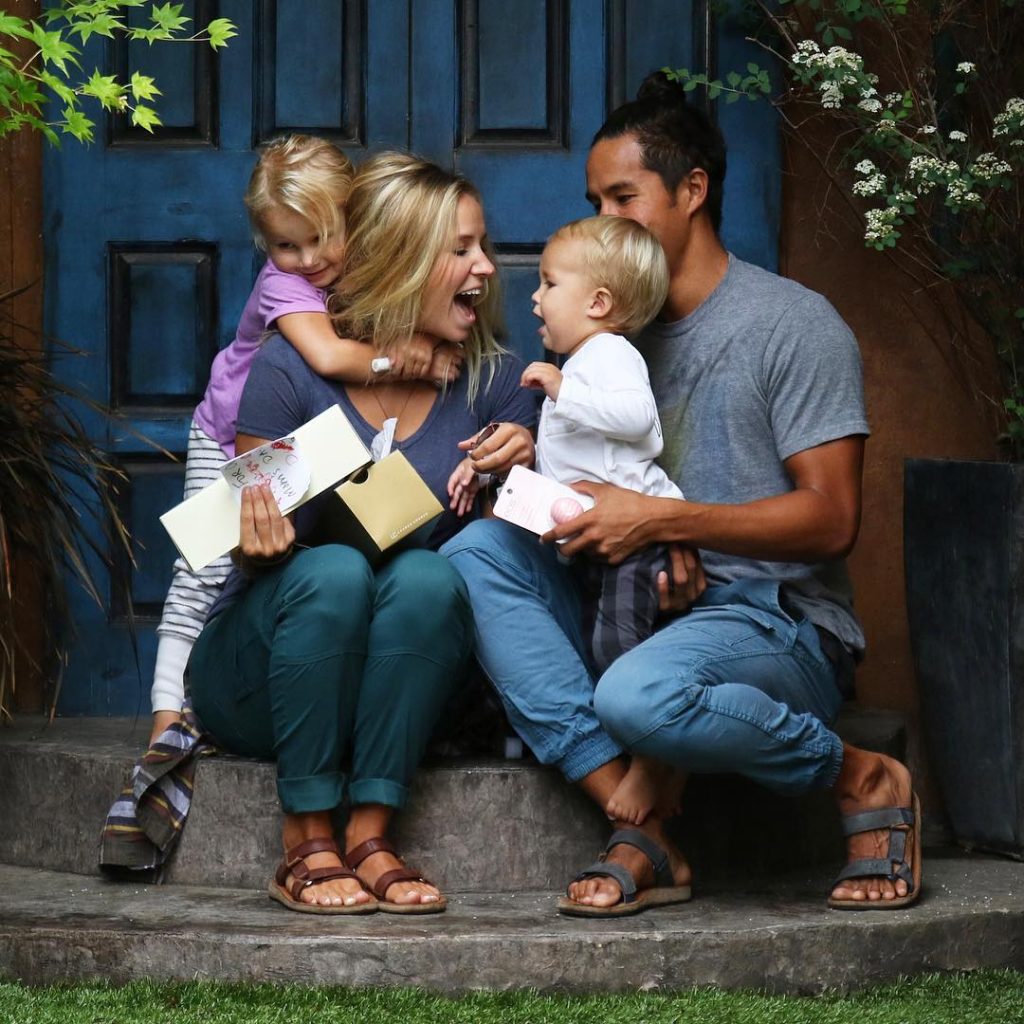 While The Bucket List Family plans on putting down some roots soon, they also continue adding to their bucket list of places to visit, including South America so Garrett can play some soccer.
"We both had family serve missions in South America and are hoping they will take us around to Argentina, Chile and Peru," they explained. "We'd really love to see Patagonia and the Galapagos."
"As for future plans . . . we aren't positive how long we will travel full-time. I'm sure we will soon pick a location to place some roots so that our kids can be in school and activities, but we will always travel!"
As for the best bit of advice? They encourage each family to pursue their own dreams and goals, whether that means traveling the world or something different.
"Make sure you have your goals and priorities aligned," they said. "Then, make sure everything you do as a family are aligned to work towards your goals [or] objectives."
You can follow The Bucket List Family's travels on their personal blog, YouTube, or Instagram.