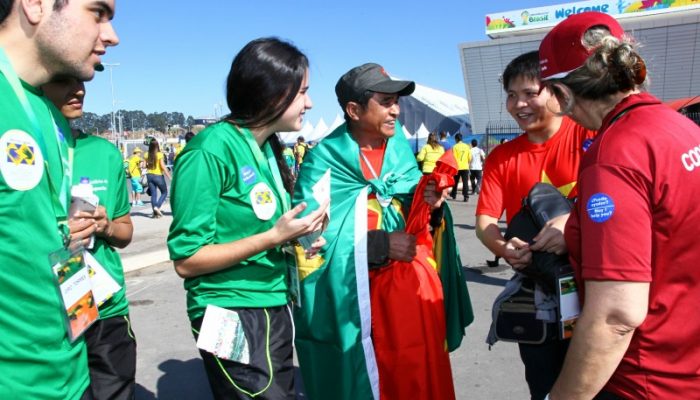 Mormonnewsroom.org shared an article today about how Mormon Helping Hands is helping out with the 2014 FIFA World Cup in Brazil. According to the article, about 1000 members of The Church of Jesus Christ of Latter-day Saints are volunteering their time.
The national coordinator for Brazil Volunteer, the group that is running the cup, asked Mormon Helping Hands to assist back in 2013. She said she had worked with them before and knew that they would be indispensable.
[Mormon] Helping Hands volunteers are the most organized and dedicated. We need you at the Cup.
After her statement, Brazil's Ministry of Sports asked the Church to provide volunteers.
The article also says,
The Mormon Helping Hands program of the Church, carried out in many parts of the world, reflects the desire of Latter-day Saints to follow the example of Jesus Christ by serving others.