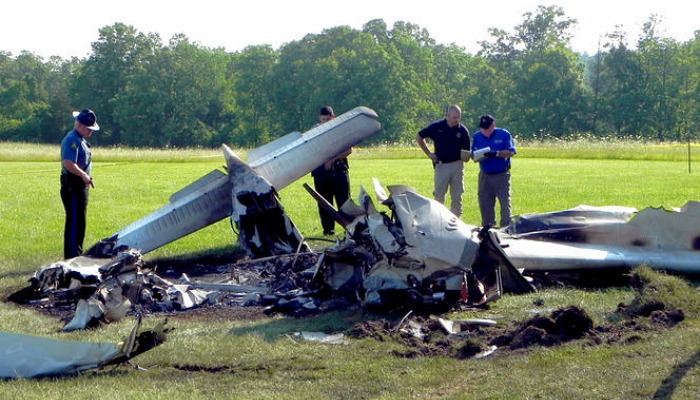 Mark Openshaw, an LDS Bishop, his wife Amy and two children were killed in a plane crash in Huggins, Missouri on Friday, June 12 while their 5-year-old son survived with serious injuries.
The Openshaw family from Provo, Utah had been visiting Mark Openshaw's parents in Missouri when they boarded their private plane to head back home. Openshaw attempted to take off at 7:30 AM; the plane fell about 100 feet to the ground and crashed at the end of the runway right next to Openshaw's parents' house. Missouri Highway Patrol Sgt. Cody Fulknor told KSL.com,
It's a very small Missouri town. They're very well known in the area. As you can imagine, anytime something like this happens it's tragic, but especially when [his parents] witnessed the plane crash.
The Openshaws left behind three sons. Their oldest son is currently serving an LDS Mission, their high school-aged son is on a trip abroad and their 5-year-old son is in a hospital in Missouri recovering from serious injuries.