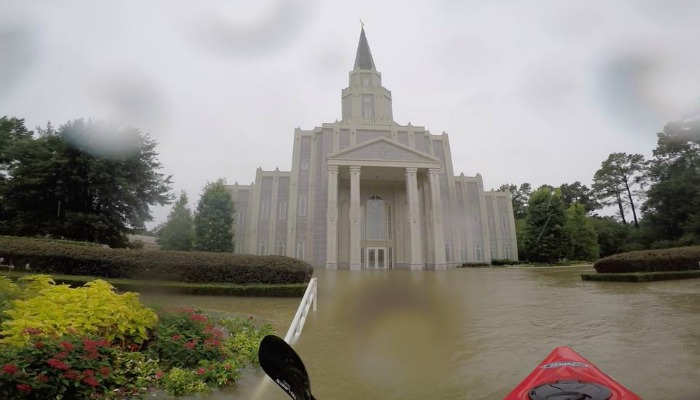 The Houston Temple has not been in use since Hurricane Harvey dropped a record rainfall of 52 inches in Houston in late August. The ensuing rains breached the temple beginning August 26, 2017, and flooded the temple annex building, the temple basement and the main floor, with water rising to more than a foot. The second floor was not flooded or damaged.
On October 24, 2017, the First Presidency sent a letter to local leaders of the Church. It says that the temple has been closed due to the flooding for necessary renovations and repairs and that it is expected to re-open in the spring of 2018.
At that time, there will be a "simple re-dedication" of the Houston Temple. This will include will include a private dedication session with no public open house or cultural celebration.
Plans to build the temple were announced September 30, 1997. Ground was broken on June 13, 1998, by President Gordon B. Hinckley. It was dedicated August 26, 2000, by President Hinckley. The temple is located in northwest Houston in the community of Klein.