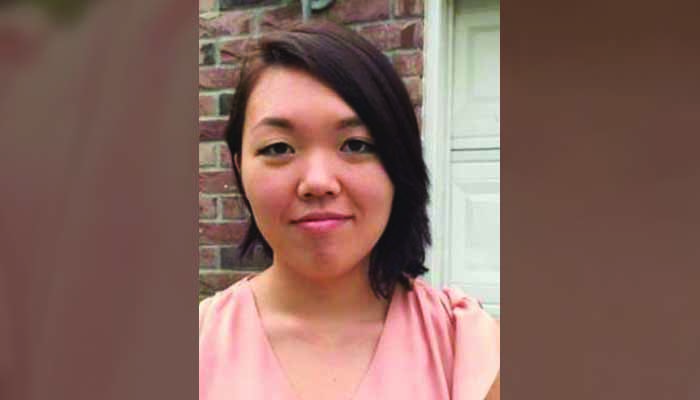 The Church tweeted Wednesday afternoon that Sister Kang has been found and is safe. Sister Kang was found in Ogden. Updates soon.
UPDATE: Sister Kang was found 40 hours after she disappeared,  on the 700 block of Washington Boulevard where two friends had provided her with a place to stay, reported KSL. Kang has since been reunited with her family members.
The detectives used Kang's contacts and photos off her Ipad to track the location of her friends, leading them to the area where she was found. A tip given to the police was then able to lead them to Kang's exact location.
"We are grateful to confirm that Sister Heeji Nada Kang has been found and is safe and unharmed," church spokesman Eric Hawkins said. "We express our sincere thanks to all those who helped locate her."
OGDEN — The LDS Church is asking for the public's help in finding a sister missionary who went missing in the Ogden area Monday evening.
Sister Heeji Nada Kang, 20, from Houston, went missing while serving full time in the Utah Ogden Mission, according to LDS Church spokesman Eric Hawkins.
"Sister Kang was last seen on Monday evening when she left on foot from her apartment in Ogden. No foul play is suspected, but Sister Kang was emotionally distressed when she was last seen. The Ogden Police were notified Monday evening," Hawkins said in a statement. "We pray she is safe and will be found quickly."
Police and missionaries were actively looking Tuesday for Sister Kang, Hawkins said.
UPDATE:
Sister Kang was still missing mid-day on Wednesday, June 1st. She is an avid hiker, so she may be in one of the canyons. She had not contacted any family or friends.
Anyone with information about Sister Kang's location should call Ogden Police detective Larry Lewis at 801-629-8438 or Ogden dispatch at 801-395-8221.