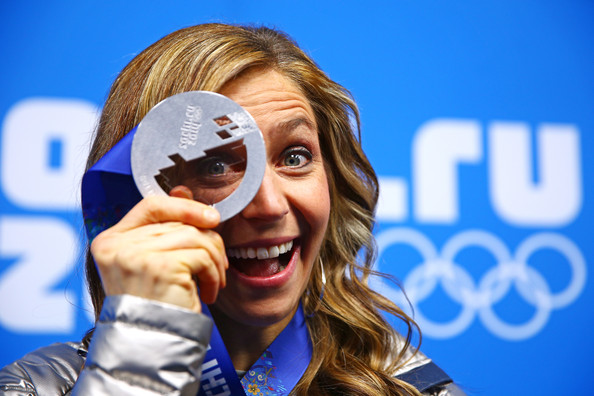 Deseret News reported that Time Out for Women has announced that Noelle Pikus-Pace will be speaking at this year's event in Salt Lake City. Pikus-Pace won a silver medal during the 2014 Winter Olympics for her performance in the Skeleton, and is currently writing a book that will be published through Deseret Book later this year.
Other presenters at Salt Lake's Time Out for Women (TOFW) include: former Young Women's General President, Elaine S. Dalton; authors Emily Watts and Kris Belcher; musical trio Mercy River; scholar Robert L. Millet. With a theme of "inevitable light," this event promises to help illuminate lives as everyone is invited to discover the gifts they are given and how Heavenly Father wants them to be used as the conference reflects on how these gifts are not about us, but rather about Him. Chrislyn Woolston, event planner for TOFW, quotes Elder Corbridge saying:
"Your light will shine as an inevitable consequence of faithfully choosing to follow the Lord whatever the cost."
The event is set to take place November 21-22 in Salt Lake City, UT. Registration is now open on TOFW's site.
Other loactions for TOFW 2014 include:
Loveland, Colorado
St. Louis, Missouri
Birmingham, Alabama
Logan, Utah
Madison, Wisconsin
Saratoga Springs, New York
Las Vegas, Nevada