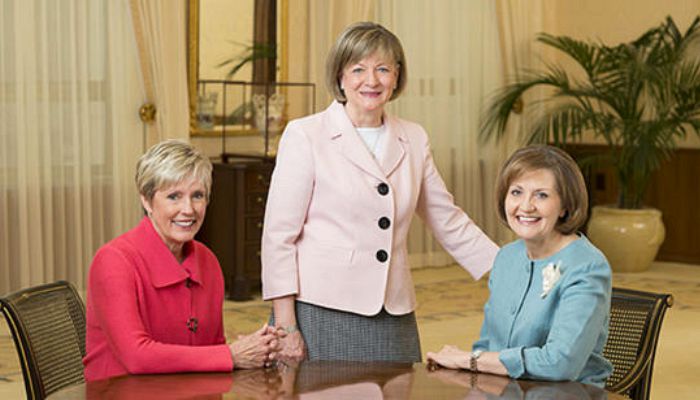 The general presidents of the women auxiliary organizations of The Church of Jesus Christ of Latter-day Saints announced their appointment to priesthood leadership councils on August 18, 2015.
Bonnie L. Oscarson, Young Women general president, announced on Facebook that she's been assigned to the Missionary Executive Council.
Later, Linda K. Burton, Relief Society general president, announced her appointment to the Family Executive Council.
Followed by Primary general president Rosemary M. Wixom, who has been appointed to the Temple and Family History Executive Council.
For more information on the new assignments, go to Mormon Newsroom.