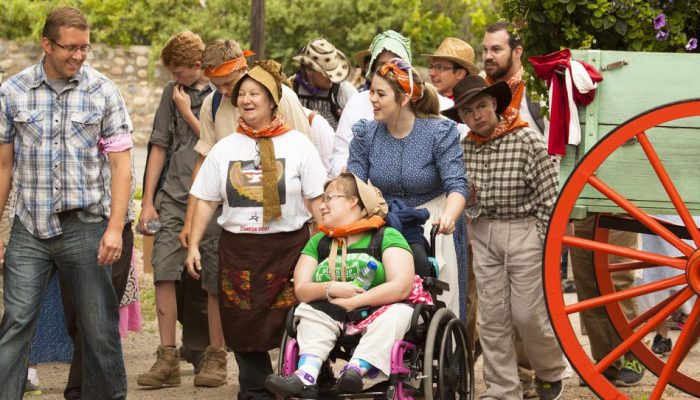 The Mormon Newsroom brings us this photo essay, recording the experiences young members of The Church of Jesus Christ of Latter-day Saints had as they hosted a Pioneer Trek for Latter-day Saints with Special Needs. 
Every summer, Mormon youth groups reenact the trek pioneers made with their handcarts across the Great Plains of the United States to Utah to escape persecution. The Mormon pioneers endured many hardships along the trail.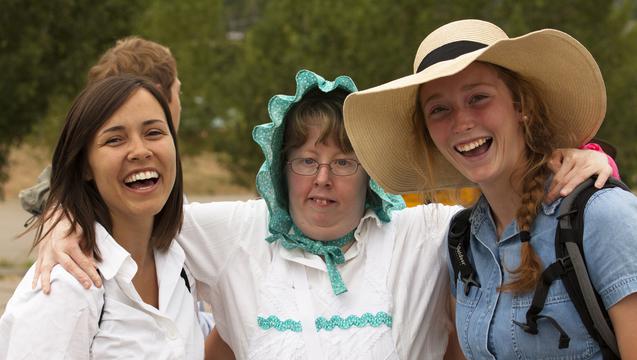 Many of the teens from the Bountiful Stake of The Church of Jesus Christ of Latter-day Saints have been on a trek experience before and wanted to give the special needs Mutual representing 26 stakes in Davis County in northern Utah a sense of what the early Latter-day Saints experienced 167 years ago.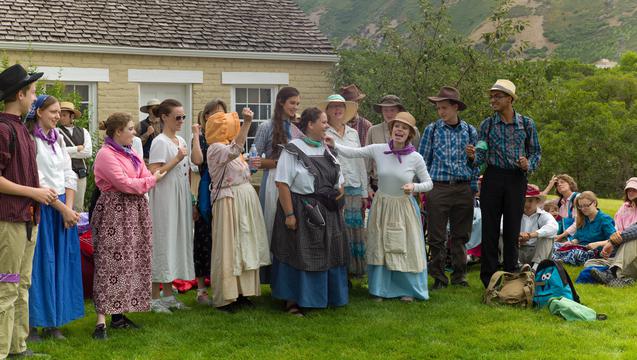 As part of their summer youth conference, they invited the special needs group to join them at This Is the Place Heritage Park in Salt Lake City for a day activity on Friday morning, 11 July 2014. The Park is the location where the pioneers, led by Brigham Young, first entered the Salt Lake Valley on 24 July 1847. The overcast skies were a welcome relief for the participants from the recent sunny and hot weather.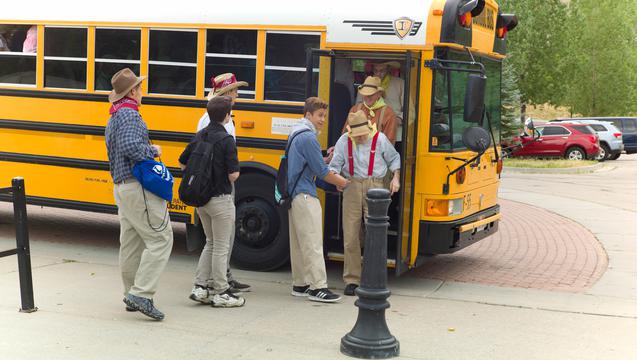 About 60 members of the South Davis Special Needs Mutual, who range in age from 12 to older than 70, and their leaders were greeted by 130 Bountiful youth and their more than 30 adult advisers. The trek activity included pioneer reenactments and music. The youth wore clothing reminiscent of the early pioneers as part of the reenactment, and they camped at the park overnight so they could be ready when the bus carrying the special needs participants arrived the following morning.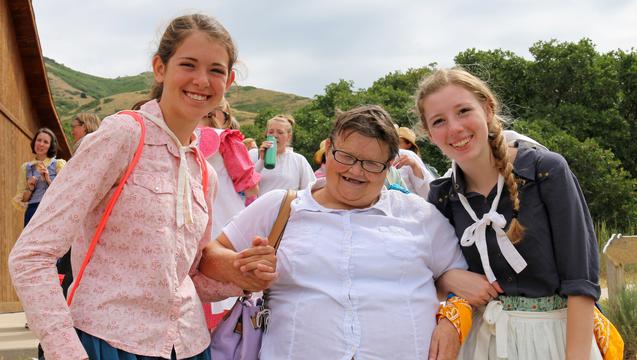 View the full photo essay online at MormonNewsroom.org.