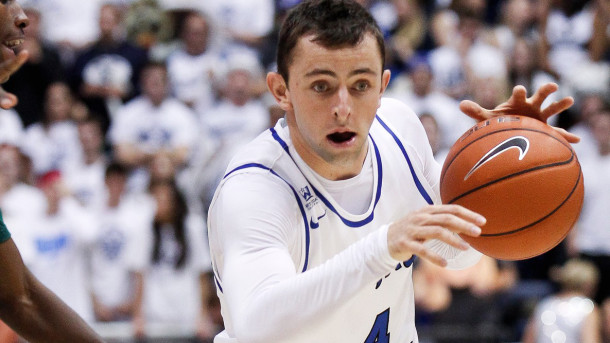 This article was originally written by John Coon for Utah Valley 360. The following is an excerpt. 
Signing day revealed a growing trend among LDS athletes across the nation. Recruiting classes for BYU, Utah, Utah State and a host of other schools included a significant number of athletes who will not actually suit up for their respective teams for another two years.
These athletes are instead choosing to serve a mission straight out of high school. Such an option became available when The Church of Jesus Christ of Latter-day Saints lowered the minimal age for missionary service to 18 years old for men and and 19 years old for women in 2012.
It has become a game changer for athletes considering a mission.
"With the age change, it makes kids want to go out sooner rather than later," Brighton High senior Simi Fehoko said. "That way we can get back more mature. You'll be a 20 year-old freshman. That's going to be a huge impact for the recruiting."
Fehoko is among the growing number of local LDS athletes who plan to serve a mission before enrolling in college. He committed to Stanford and signed a national letter of intent to play football with the Cardinals after his mission ends in 2018.
Going straight out of high school made it easier for Stanford coaches to embrace Fehoko's decision and work to integrate him into the program two years from now. The coaching staff has promised he will have a scholarship waiting for him when Fehoko returns in 2018 and they are committed to help him stay on top of his fitness and nutrition out in the mission field.
Read the full article at UtahValley360.org.