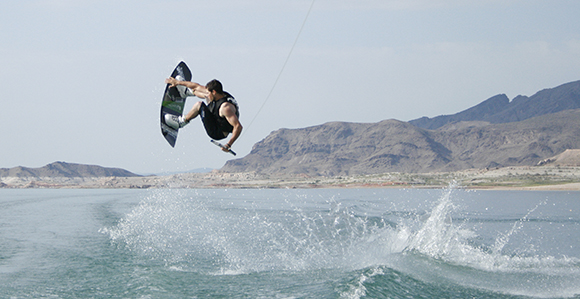 Sam Cole is a husband, father, firefighter, Mormon, and World Champion wakeboarder. Although Cole hasn't participated in a major competition in about eight years, he recently won the World Wakeboard Association Wakeboard World Championships.
Cole first won the US Nationals in Waco, Texas, in July, qualifying him for the world competition, which took place last month in Ft. Lauderdale, Florida. The 26-year-old took first place in his age division, scoring an 81.33 out of 100. In an article posted by Church News, Cole expressed his excitement for these accomplishments:
I was definitely excited. I haven't really competed in a lot of contests lately. I've got a young family—a two-year-old and a kid on the way. I've been more focused on that and getting my career going. But it was a huge accomplishment coming back and starting to compete again and be able to win these pretty big titles.
Cole grew up in a family of five that spent their days boating, water skiing, wakeboarding and kneeboarding. While in his teenage years, Cole decided to take his wakeboarding hobby seriously and would practice four days a week after school for hours at a time. Cole says that competing in the World Championship competition is a dream come true:
It's been kind of a dream to go to the world championship. You always want to do it at a professional level, but life happens and you pursue other things… You don't have to be a professional to get on the stage. You can be an amateur and still get recognized."
Cole's father, Craig, says that he believes his son's accomplishment is a blessing for Cole's unwavering faith in the gospel and his dedication and love toward his family:
We're very proud that he's faithful and a father and a fireman and a good husband and is able to make this accomplishment, which I think has happened because of all of those things. He's a much better competitor, now that he's more mature and a father and all those things, than he was when he was a 17-year-old.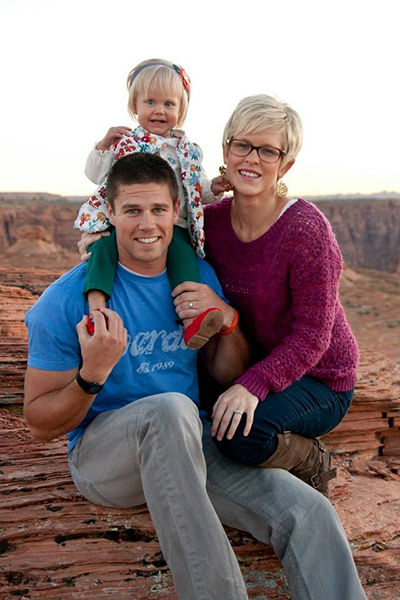 Although he lives a busy life as a firefighter, family man, wakeboarder, and second counselor in his ward's Sunday School Presidency, Cole believes that life will work out. All one needs to do is prepare and trust in the Lord:
If you keep Heavenly Father and the Church and the gospel centered, just kind of focusing everything on that, it's amazing. As long as you're taking care of what you should be doing, everything else will work out," he said. "Heavenly Father will bless you for the efforts you make, and He'll make up the difference.

Read the Church News' article for more on Cole's faith and wakeboarding hobby on LDS.org.