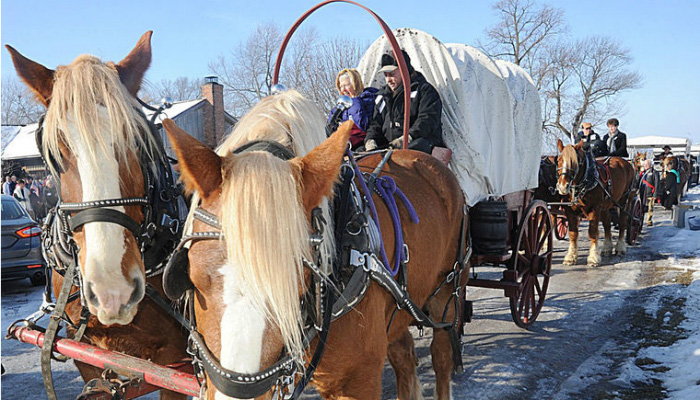 In February 1846, militia members, with orders from the Illinois governor, forced members of The Church of Jesus Christ of Latter-day Saints out of the state. Now, 169 years later, members of the Church gather each year to reenact the Mormon Exodus, which began the early saints' journey west.
Larry Veenker, a member of the Church, explained to the Daily Gate that the reenactment commemorates the exodus and that it is held during the first week of February each year. This 40-year tradition involves a walk around the historic town of Nauvoo, Illinois, with participants riding in horse-drawn wagons and pulling hand carts.
The reenactment draws people from all over, including places as far away as Australia.
Participants wore tags with the names of some of the early Saints who were forced from their homes. This year's reenactment drew more than 300 people to the event, despite the bitter-cold Illinois temperatures.