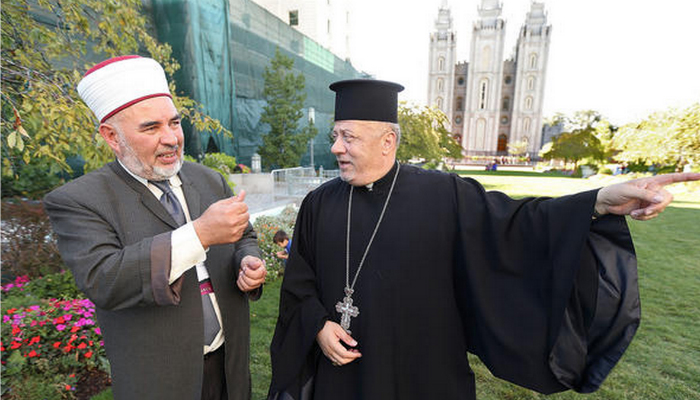 This article was written by Tad Walch for Deseret News. The following is an excerpt. 
A Muslim and a Christian got on a plane together in the Middle East and traveled the 7,000 miles to Utah to deliver a message of peace this week to leaders from around the world.
Before their presentation, the two good-humored friends first visited a mosque in West Valley City, celebrated a Catholic Mass and attended the Sunday morning session of the worldwide LDS general conference of The Church of Jesus Christ of Latter-day Saints.
The actions of the grand mufti and the Melkite Catholic priest matched their message, delivered Tuesday to representatives of 40 nations at Brigham Young University's 22nd annual International Law and Religion Symposium: That the true nature of Islam calls for tolerance, moderation and the rejection of extremism and terrorism and provides a basis for interfaith unity and peaceful coexistence.
Read the full article at deseretnews.com.