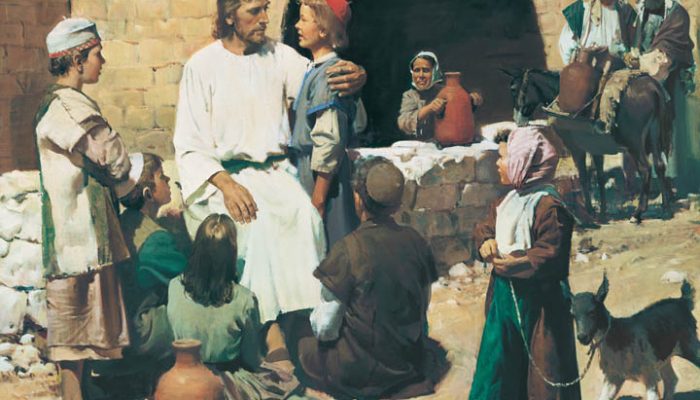 As we read in the Bible, after the devastating death of her brother,  Martha confessed:
Lord, if thou hadst been here, my brother had not died. Jesus saith unto her, Thy brother shall rise again. Martha saith unto him, I know that he shall rise again in the resurrection at the last day.  Jesus said unto her, I am the resurrection, and the life: he that believeth in me, though he were dead, yet shall he live: And whosoever liveth and believeth in me shall never die" (John 11:21, 23, 25-26).
What is Hope?
Members of The Church of Jesus Christ of Latter-day Saints (inadvertently called by the media the "Mormon Church") attest that hope is "the confident expectation of and longing for the promised blessings of righteousness. The scriptures often speak of hope as anticipation of eternal life through faith in Jesus Christ" (Hope — The Guide to the Scriptures).  Eternal life is living  forever in the presence of God and is made possible through the Atonement of Jesus Christ and His resurrection. (See Atone, Atonement and Resurrection.) While all mankind will be resurrected from the dead, not all will live forever in the presence of God.  Hope comes by living so that Jesus Christ's Atonement is efficacious in one's life. Latter-day Saints, therefore, believe that having a basic understanding and faith in Jesus Christ's life purpose and ministry is essential to having true hope.
Prophets Teach and Testify of Hope
As authorized spokesmen for God to mankind, prophets in the Bible and the Book of Mormon teach of and define hope. The Bible is a record of scripture by prophets primarily in the area of modern day Israel. The Book of Mormon is a record of prophetic scripture primarily on the American continent.
In Jerusalem, Paul professed, "So worship I the God of my fathers, believing all things which are written in the law and in the prophets: And have hope toward God…that there shall be a resurrection of the dead, both of the just and the unjust" (Acts 24:15).
In his epistle, Peter expounded on the relationship between hope and Jesus Christ:
Wherefore gird up the loins of your mind, be sober, and hope to the end for the grace that is to be brought unto you at the revelation of Jesus Christ; As obedient children..as he which hath called you is holy, so be ye holy in all manner of conversation. Because it is written, Be ye holy; for I am holy. Forasmuch as ye know that ye were not redeemed with corruptible things…but with the precious blood of Christ, as of a lamb without blemish and without spot: Who by him do believe in God, that raised him up from the dead, and gave him glory that your faith and hope might be in God" (1 Peter 1:13-21).
Mormon, the ancient warrior-prophet for whom the Book of Mormon is named, taught, "What is it that ye shall hope for? Behold I say unto you that ye shall have hope through the atonement of Christ and the power of his resurrection, to be raised unto life eternal, and this because of your faith in him according to the promise" (Moroni 7:41).
Moroni, another prophet of the Book of Mormon testified that  "whoso believeth in God might with surety hope for a better world, yea, even a place at the right hand of God, which hope cometh of faith, maketh an anchor to the souls of men, which would make them sure and steadfast, always abounding in good works, being led to glorify God" (Ether 12:4).
My Path to Finding Hope in Christ
The necessity to find hope in Christ became as critical as breath for me. While I believed, like other Latter-day Saints, in the reality of the resurrection and the atonement of the Savior, I have not always felt the "confident expectation of promised blessings."  After being married for several years and earnestly desiring children, my confidence in those expectations waxed very cold. Miscarriages, followed by unsuccessful adoption efforts took a toll on my hope—not in  Jesus Christ specifically—but on my confidence in my purpose and value as a woman. Being a mom was my truest desire.  I felt confused and abandoned. To find myself again, I lost myself in the scriptures, searching for answers. In those wonderful pages, I found many women beseeching the Lord for children, as well as other people who felt a similar loss and displacement. And then, finally, peace and faith blanketed my soul.
"Why art thou cast down, O my soul? and why art thou disquieted in me? hope thou in God" (Psalms 42:5
).  Hope thou in God.
Paul's emphatic declaration gave me a new perspective:
And we know that all things work together for good to them that love God, to them who are the called according to his purpose. What shall we then say to these things? If God be for us, who can be against us? He that spared not his own Son, but delivered him up for us all, how shall he not with him also freely give us all things? Who shall separate us from the love of Christ? shall tribulation, or distress, or persecution, or famine, or nakedness, or peril, or sword? Nay, in all these things we are more than conquerors through him that loved us. For I am persuaded, that neither death, nor life, nor angels, nor principalities, nor powers, nor things present, nor things to come, Nor height, nor depth, nor any other creature, shall be able to separate us from the love of God, which is in Christ Jesus our Lord" (Romans 8:28,31,32,35,37-39).
I believe Him! While my immediate expectations for the life I planned for myself were not fulfilled, I am now full of hope in God's plan for me because "God be for us!"
For Those Who Have Lost Hope
Despair often accompanies lost hope. Without the conviction that there is purpose to life through the grace and mercy of a loving Heaving Father,  obstacles, disappointments, and heartaches loom bleakly on life's horizon.
Is it possible to find or reclaim true hope in Jesus Christ?  Yes!
For any who have lost hope, the Savior mercifully beckons, "if ye will come unto me ye shall have eternal life. Behold, mine arm of mercy is extended towards you, and whosoever will come, him will I receive; and blessed are those who come unto me." (3 Nephi 9:14).
Matthew 9:20-22 records a story demonstrating the effects of trusting in the power of the Savior:
Behold, a woman, which was diseased with an issue of blood twelve years, came behind him, and touched the hem of his garment: For she said within herself, If I may but touch his garment, I shall be whole. But Jesus turned him about, and when he saw her, he said, Daughter, be of good comfort; thy faith hath made thee whole. And the woman was made whole from that hour.
Hope in Christ heals wounded hearts and makes them whole regardless of age or circumstance. Savannah remembers when she first felt hope in Christ. At age 7, the anticipation surrounding the arrival of her only baby sister was dashed when baby Avalon was born with a blood clot that took her life. Devastated, Savannah turned to the Savior for comfort and her faith in His promises of a life after this one grew until her hope grew firm. Now, a missionary in Nicaragua, she testifies how this hope in Christ can help those she teaches.
Hope is available through Jesus Christ. Learn of Him. Believe in Him. Follow Him. "Then shall thy confidence wax strong in the presence of God" (Doctrine and Covenants 121:45) and you will be filled with Hope.