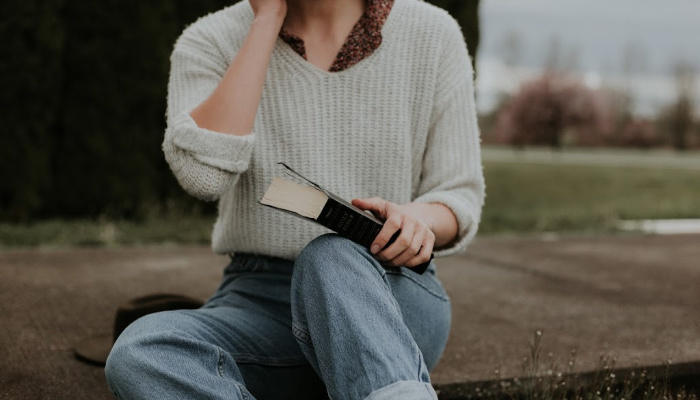 I've loved the gospel since I was a little girl. Growing up, I loved reading my illustrated Book of Mormon, coloring in pictures of Jesus, and praying for my family members. But because it's always been such a huge part of my life, sometimes I find myself taking my testimony for granted.
When I came home from my mission, I was positive I was going to stick to the scripture study schedule I had applied as a missionary. If I didn't have time to read my scriptures for an hour every day, I told myself, I would at least read for thirty minutes. I'd kneel for my morning and nightly prayers, take meticulous notes in Sunday services, and go to the temple every week when possible.
Unfortunately, that bubble was burst pretty quickly.
Pretty soon, I was distracted by all the fun things that life had to offer: texting my friends, watching movies and television, reading romance novels (don't judge me), and a million other things. The gospel was quickly taking a backseat to more "fun" endeavors.
It wasn't that I was ignoring the gospel, because I wasn't. For the most part, I still read my scriptures, prayed, and occasionally went to the temple — but the difference was that my heart wasn't in it and, to be completely honest, I was lazy about it. I read a little bit in my scriptures each day without really paying attention to what I was reading and I would fall asleep during my prayers (which I said from the comfort of my bed). The spiritual activities that I had once loved —craved, even — became a checklist of things I had to get done before I could spend my time on things that were more fun.
About a month and a half after I got home, I realized I wasn't happy. I felt completely stressed out about a relationship that I had rushed into, I was struggling with feelings of purpose and self-doubt, and I felt totally overwhelmed with life. In that moment, I realized that the main difference in my life — the overarching problem — boiled down to one thing: I no longer prioritized my relationship with God. I had taken my testimony for granted.
The Taking-It-For-Granted Remedy
I realized that I had to make some simple changes in my life to show Heavenly Father that my testimony mattered to me and that I wanted to feed it instead of watch it slowly starve. I didn't have to change everything about the way I lived, because I was already doing a lot of things that I needed to do to feed my testimony. What did change — what I think is the most imperative change any of us can make when it comes to our spiritual progression — was my intent.
My prayers became sincere and heartfelt as I thought about what I needed to pray for and considered the miraculous gift of being able to speak with the most loving, perfect Parent. I began asking questions before my scripture study and searching for answers, and did the same thing when I attended the temple. Rather than mindlessly snacking on spiritual things like I had for months, I began feeding my soul with actual sustenance — and my sincere intent and deep desire to actually know God and have a relationship with Him made all the difference.
My testimony flourished and I found that I was happier and more grounded. I was able to handle stress better and I was so much more satisfied with my life, and it was all because of intentionally feeding my spirit and recognizing the ineffable worth of a testimony.
Faith Is an Active, Daily Choice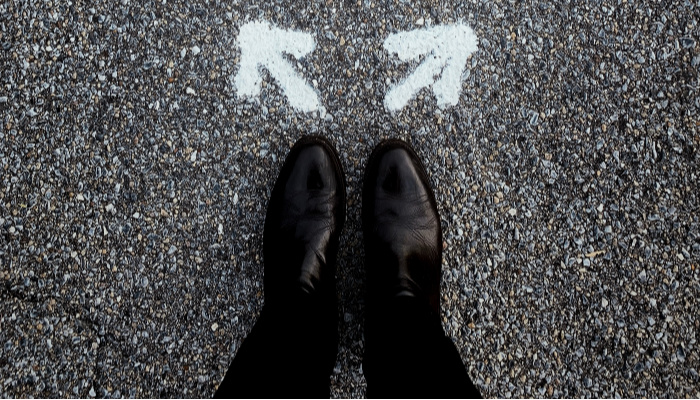 I've heard a lot of debate recently about whether faith is a choice — and personally, I believe that it is.
A few months ago, I was talking with someone I know who left the Church a few years ago. Our discussion was enlightening; we each listened to each other and tried to understand what the other was saying. In particular, I was struck by the thoughts my friend shared on faith not being a choice.
She told me that she'd read some things about the Church (mostly about its history, from my understanding) that made her sure it wasn't true. She told me that for her, having faith wasn't a choice — she had come across facts that disproved the Church's veracity.
As someone who has studied a lot of Church history, I could commiserate with her struggles — but I firmly and politely disagreed with her stance then and now.
"It is still a choice," I responded. "It's a choice to either disregard so-called evidences that the Church isn't true or to ignore spiritual confirmations and experiences you've previously had that told you it was true. Either way, you're making a conscious decision."
The Church will always have its critics — that was true when it was founded in 1830 and it's true now. But in spite of those critics and the often half-baked accusations they throw at the Church (that are usually taken out of context or disproved over time), we can still choose to believe based on the moments of clarity we have experienced. It's not an easy choice — in fact, it can be incredibly difficult based on life experiences, trials, and a wide variety of factors — but it is a worthwhile one.
In his 2008 talk "You Know Enough," Elder Neil L. Andersen related a story about this very issue. He said:
"Several years ago a friend of mine had a young daughter die in a tragic accident. Hopes and dreams were shattered. My friend felt unbearable sorrow. He began to question what he had been taught and what he had taught as a missionary. The mother of my friend wrote me a letter and asked if I would give him a blessing. As I laid my hands upon his head, I felt to tell him something that I had not thought about in exactly the same way before. The impression that came to me was: Faith is not only a feeling; it is a decision. He would need to choose faith.
My friend did not know everything, but he knew enough. He chose the road of faith and obedience. He got on his knees. His spiritual balance returned."
Like this experience illustrates, we can choose to feed our testimonies through things that God has given us: prayer, scripture study, a congregation full of believers, general conference talks, and so many other resources. It's easy to take our testimonies for granted, but it's the hugest mistake we can make.
On the flip side, one of the best decisions I've ever made was to show God that I'm grateful for my testimony by feeding it each day.
Because of that — because of my choice to choose faith every single day — my spirit is happier than ever before.