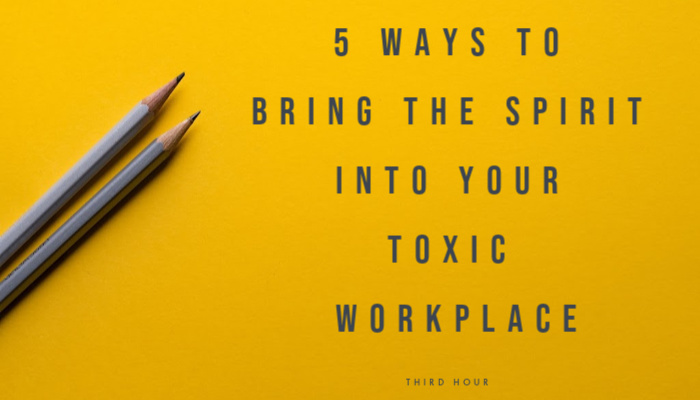 Have you ever worked in a place that doesn't care too much about gospel standards? Perhaps you know the feeling of loving and respecting your coworkers, but get uncomfortable when you hear swearing or inappropriate jokes. I have definitely experienced this. I found immense success in my work and life when I made sure to put God first. So, here is some advice to help you feel the Spirit in the workplace too!
Related: What Do We Mean When We Say "I Feel the Spirit?"
Start the Day off Right
Before even getting to work, make sure to include Heavenly Father in your day. Try doing a scripture study before going to work. This is sure to bring the Spirit into your day. If you can't study before work, do it on your way!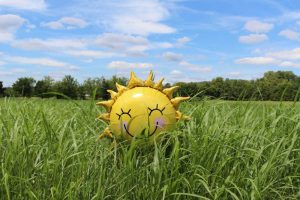 Try listening to hymns, the scriptures, or a general conference talk on your drive or walk. Not only does this bring the Spirit, but it could also help you get your brain working!
My husband felt an extreme shift in his attitude at work after he began listening to the scriptures on his daily drive.
Reading the scriptures on public transportation could make for a great missionary experience as well! Having a paper copy of The Book of Mormon open could spark conversation and curiosity in others.
"Stay close to the Spirit, and the Spirit will stay close to you."
Be Mindful of Your Headphones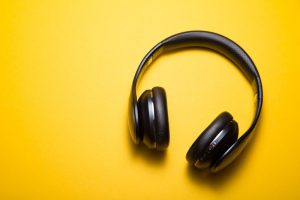 If possible, take control over what you're listening to at work. Podcasts totally get me in the zone and there are plenty of spiritual ones out there. I have found that making myself stronger spiritually makes my work better too.
You could play hymns, talks, or just instrumental music while working. One tip that has helped me is to block explicit music on my Spotify. This means that if I'm shuffling a playlist, there's no chance of vulgarity coming through my headphones!
The things we listen to have a great effect on the type of people we are. Playing wholesome content during the day makes me work harder, be more patient with coworkers, and go home with a smile on my face.
A Picture is Worth a Thousand Words
Have you ever thought about keeping a picture of Christ on your desk? Maybe every time you see it, you could take a moment and think of something you're grateful for. Take moments throughout the day to remember Him.
If you don't have a desk, make the Savior your phone background! This can also spark missionary opportunities in the workplace. I love finding ways to share my beliefs with my coworkers.
I also enjoy having pictures of my family as my desktop background or hanging on my cubicle wall. Thinking about the Savior and my loved ones always makes my day brighter. Plus, I get to brag about them to those I work with!
Related: Finding Happiness in Hard Times
Stand up for Your Standards
Make your standards clear to your coworkers. At one of my jobs, I had a rule. No one was allowed to cuss in my cubicle. My peers knew that I loved and respected them. Every single one was more than happy to respect me as well.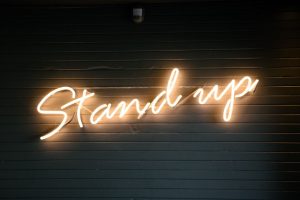 Those I have worked with were aware that I wouldn't laugh at their inappropriate jokes. They wouldn't play disrespectful music around me. However, this was only possible because I made my values clear.
I know this isn't possible for everyone, but give it a try. It's worth it!
Most people will be more than willing to help you feel comfortable! It's difficult to stand up for what you believe in, but can make such a difference.
"True disciples of Jesus christ are willing to stand up, speak up, and be different from the people of the world."
Ask Heaven for Help
Every job is different. Your situation is unique. I know Heavenly Father cares about these things! He will assist you in feeling the Spirit in your workplace.
He knows exactly what you need to do. As you pray, you will feel promptings as to what will be most helpful for you specifically. Attend the temple, study gospel teachings, and you can learn how to feel the Spirit in your workplace.
"With God all things are possible."
Put God first, and everything will fall into place. Your place of employment is a huge part of your life. I've felt silly as I have prayed and asked Heavenly Father to improve my work situations. However, I have found great improvement and peace as I have brought the Spirit into my work. I wish you the best of luck!
What helps you feel the Spirit in the workplace? We'd love to hear your thoughts in the comments below!