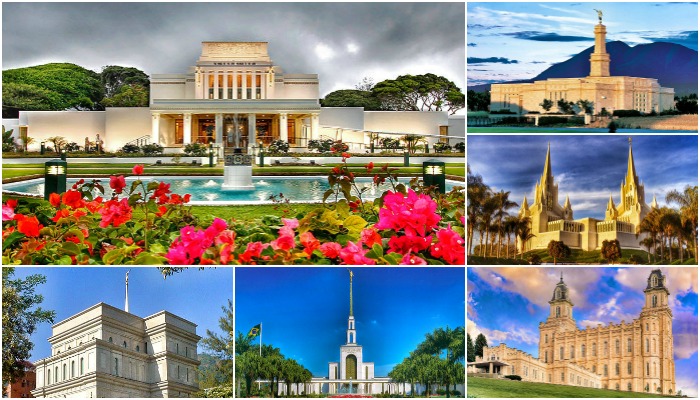 The following article was originally written by Geoff Openshaw for This Week in Mormons.
The numerous Mormon Temples vary wildly in terms of design, size, occupancy, and originality. For the purposes of this list, any temple – dedicated, announced, under construction – is fair game, including Mormon temples before the succession crisis that might not be in Church hands anymore, but not "Mormon" temples that were built later on by splinter groups (e.g. Kirtland is in play, but the Community of Christ's temple in Independence is out).
So without further adieu, follow along for the definitive, completely subjective list of the Top 21 Mormon Temples.
21. Laie Hawaii Temple
Dedicated 1919 by Heber J. Grant
The Laie Hawaii Temple represented a bold foray into Polynesia and a major cultural and economic investment in the North Shore area of Oahu.
It shares an architectural pedigree with the Cardston and Mesa Temples and was the only Pacific outpost of the Church until the Hamilton New Zealand Temple.
20. Preston England Temple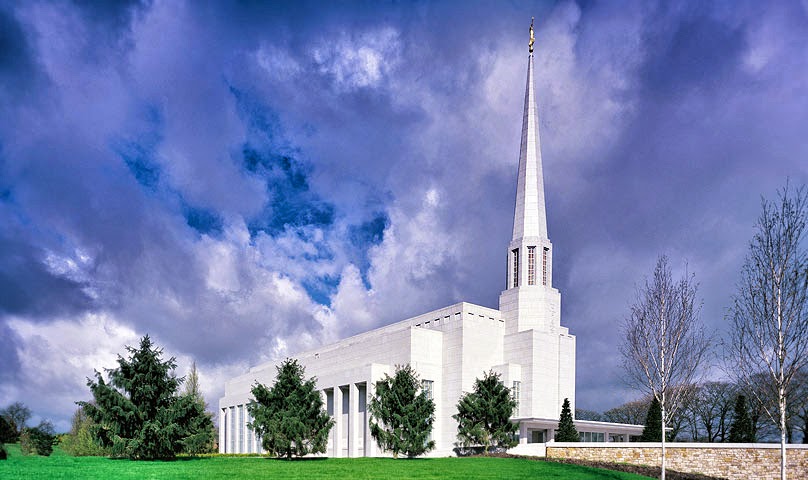 Dedicated in 1998 by Gordon B. Hinckley.
Sure, London beat the Midlands on a temple by a good forty years, but the Midlands were the first area of the UK – if not Europe – where missionaries set foot. And today, this part of the UK is arguably the most densely LDS of any part of Europe, so it's only appropriate that this region receives its own temple.
Also, bonus points for the overuse of brass on the second level. Seriously, it's everywhere almost to the point of cruise ship gaudiness. But like they say, when in Chorley….
19. Hamilton New Zealand Temple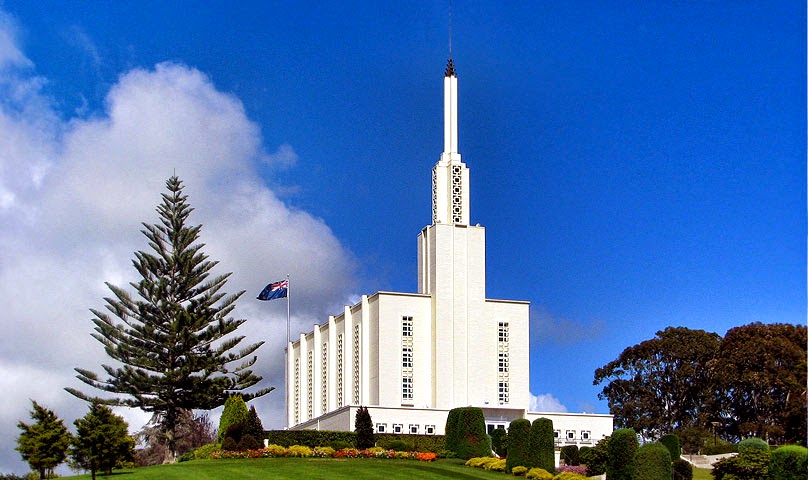 Dedicated 1958 by David O. McKay
Alright, so we barely left Polynesia, but New Zealand's temple gets props for being the first temple in the southern hemisphere and being built to stimulate growth in the area rather than as a response to existing membership. While we might still build temples in response to future growth projections, that is an increasingly rare occurrence. President McKay was bold!
So the next time you have to question whether it's better to be an Aussie or a Kiwi, just remember that New Zealand's temple is about a gagillion times more inspiring than the few found in Australia. Sorry, Aussies. You're great folks, but you live in a country of mini-temples and that random one in Sydney that's about the size of a thumbtack.
18. Provo City Center Temple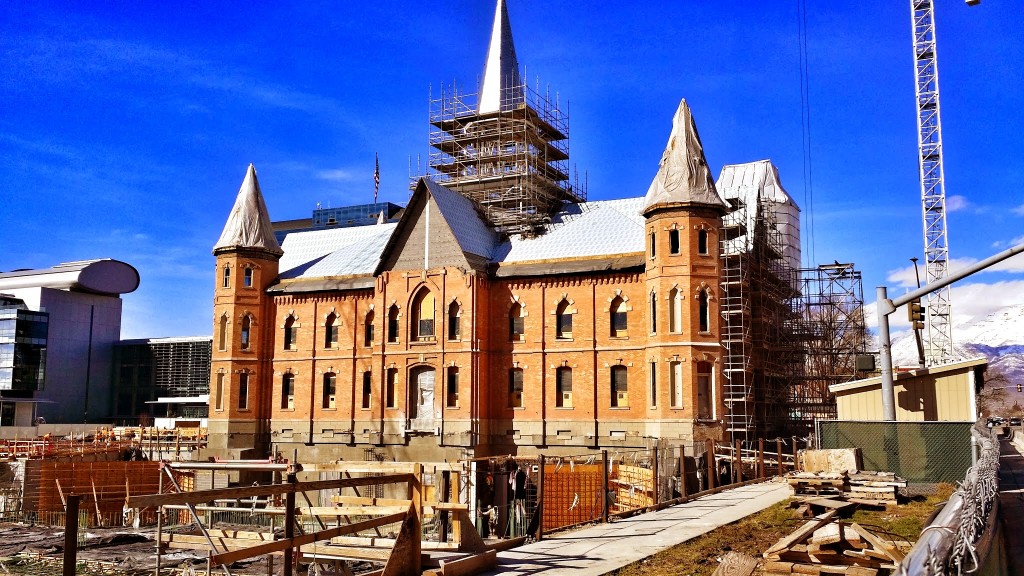 Under Construction.
It's hard not to love the incredible journey of the former Provo Tabernacle to the second temple in Provo. It's not the first temple to reappropriate an existing building, but it's arguably the most dramatic and is the very essence of a "statement" temple.
Bonus points for proximity to NuSkin.
Read Openshaw's full article at thisweekinmormons.com.