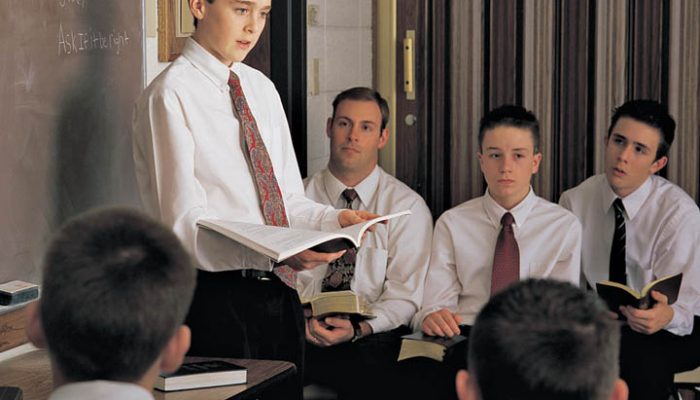 Research and studies show that teens who are active in their religions – in particular, Mormon teens – are less prone to get in trouble, because they live their lives according to gospel principles, which help them to avoid the snares of worldly temptations. As a result, they are also more likely to live healthier, happier lives.
Mormon Teens are Living Testimonies of Their Faith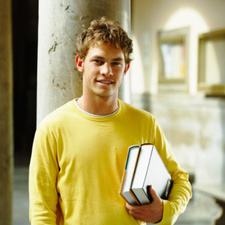 In the Oxford book Soul Searching, and its follow-up volume Souls in Transition, sociologist Christian Smith, based on his research about the religious behavior and attitudes of American teenagers, revealed that "although American youth profess belief at a high level (in God, the afterlife, and the Bible), their level of religious practice does not typically match what they say they believe." Using that research as a foundation, Princeton Theological Seminary professor Kenda Creasy Dean, one of the researchers in the National Study of Youth and Religion, drew some interesting conclusions. In the book Almost Christian: What the Faith of Our Teenagers Is Telling the American Church, Dean shares the following observations:
If teenagers don't have a firm grasp of core Christian doctrines and instead worship at what she calls "the Church of Benign Whatever-ism" — or don't worship at all — it's because youth pastors and other leaders have watered down the message, she claims. Teenagers in Protestant churches get the idea that they're supposed to feel good about themselves, but that little is expected of them; Christianity is designed to make them "nice," but it's not supposed to form them as disciples. . . .The problem [is] that Protestant teens are being taught a brand of Christianity that is a mile wide and an inch deep.
In the chapter in the book titled "Mormon Envy," Dean, who admits that she has deep theological disagreements with Mormonism, cites the religious group as one that is doing right by its teenagers. She states,
From a sociological perspective, Mormonism is succeeding in creating young adults who firmly understand what they believe and why their faith needs to have a claim on their behavior. She says that Mormonism is giving teens the four things they need in order to have a growing adult faith: 1) they are sufficiently catechized in beliefs by their own parents and by a spiritual community that expresses consistent expectations, 2) they acquire a personal testimony, 3) they have concrete religious goals and a sense of vocation, and 4) they have hope for the future.
In short, Mormon teens are taught from the early days of their youth that their faith is not just a Sunday religion, but rather they are to be living testimonies to the world as they strive to walk in the footsteps of the Great Exemplar, the Lord Jesus Christ. They are reminded of the Apostle Paul's counsel to his young son in the gospel, Timothy, "Let no man despise thy youth; but be thou an example of the believers, in word, in conversation, in charity, in spirit, in faith, in purity" (1 Timothy 4:12). They are further admonished from the scriptures:
Ye are the light of the world. A city that is set on an hill cannot be hid. Neither do men light a candle, and put it under a bushel, but on a candlestick; and it giveth light unto all that are in the house. Let your light so shine before men, that they may see your good works, and glorify your Father which is in heaven (Matthew 5:14-16).
Religious Teens: The Evidence of Their Faith
Corrie Ten Boom, the author of The Hiding Place is quoted as having said, "Faith is like a radar that sees through the fog." In the vernacular of today's teens, faith is that guiding light that helps them to navigate safely through the dense fog of obscurity caused by the temptations of the world. Their faith is evidenced as they learn to stand in holy places and not be moved (see Doctrine and Covenants 87:8). Daily prayer and scripture study help to fortify their faith as they are reminded to "be ye steadfast, unmoveable, always abounding in the work of the Lord, forasmuch as ye know that your labour is not in vain in the Lord" (1 Corinthians 15:58).
A recent study from the National Longitudinal Study of Youth, which represented over 14,000 American youth, revealed that religious youth with intact families are less likely to:
get into fights
use hard drugs
have ever committed a theft of $50 or more
have ever shoplifted
have ever run away
have ever been drunk
have been expelled or suspended from school
engage in physical intimacy
Additionally, the study indicated that religious teens also have higher GPAs in high school.
Another study indicated that teens who put the religious principles that they are taught into practice will:
achieve a higher level of marital happiness and stability
develop greater educational aspirations
contribute more generously to their community
live longer and healthier lives
display higher levels of self-control and self esteem
All of this is not meant to convey the idea that teens who govern their lives by religious principles will necessarily go through life on a bed of roses, but rather when the thorns from the rose bushes begin to prick them from time to time, they will be better equipped to cope with the pain. As someone has wisely stated, "Faith makes things possible, not easy."
What Sets Latter-day Saint Teens Apart from Teens in Main Stream Protestantism?
In her book Almost Christian: What the Faith of Our Teenagers Is Telling the American Church, Princeton Theological Seminary professor Kenda Creasy Dean asserts:
In Mormonism, there's a great emphasis on personal testimony. More than half of LDS teens (53%) reported giving a talk or presentation in church in the last six months, compared to one in seven Southern Baptist youths and one in twenty-five Catholics. Mormon teens also exercise leadership, which Dean says is a crucial part of faith formation; 48% reported attending a church meeting where they were called upon to make a decision that would be binding on a group. These practices aren't just window dressing, according to Dean; they pave the way for other crucial faith-forming events, such as missionary service.

In Mormonism, children prepare for missions and the temple; start fasting with the community every month at age eight; are expected to pay tithing just like adults; give up time on weekends to clean the church building and do service projects; and actually track these things in personal progress journals. They work toward Eagle Scout status or being a Young Woman of Excellence.

In Mormonism, Dean says, teens talk confidently about the purpose of this life (which they understand as being tested and growing spiritually so they might return to their Heavenly Parents after death). In Protestantism, she says, there has been an erosion of eschatological hope.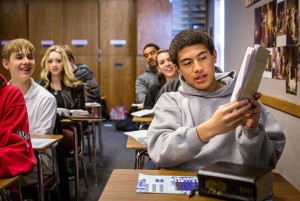 It is interesting to note that the studies and research that have been conducted emphasize the fact that while many religious youth are devoted to their faith, they are uneducated in their doctrine, and therefore, they have no knowledge or understanding of what they believe. Latter-day Saints, on the other hand, are taught the principles and doctrines of their faith from an early age, and as they mature in their faith, their testimony of what they believe is strengthened, thus enabling them to confidently explain their doctrine. That Mormon youth have milestone ordinances and responsibilities to attain to leads them on along a marked path to gospel fluency and commitment.
The National Study of Youth and Religion points out "Mormon youth were off the charts in terms of their articulacy and understanding of their faith." In his article "Why Mormons Do a Better Youth Ministry than We Do," Greg Stier from christianpost.com explains, "Mormonism pushes their kids harder and takes them deeper and farther than even the most ardent of evangelical youth ministries would ever dare." He continues, ""Mormons expect a lot out of their teenagers. We don't. Mormons ordain their young men into the ministry at the age of twelve. We don't. Mormons require their teens to attend seminary every day of high school. We don't. Maybe that's why Mormons give more, work harder and are exploding as a religion."
What Can Parents Do to Help Their Youth Remain Strong and Grow in the Faith?
President Harold B. Lee taught, ""The most important . . . work you will ever do will be within the walls of your own homes." Therefore, parents have an awesome responsibility to raise their children in the nurture and admonition of the Lord. They are to "train up a child in the way he should go: and when he is old, he will not depart from it" (Proverbs 22:6). They can best do this by:
being a good example for their children to follow
holding regular family home evening, family prayer, and scripture study
teaching practical applications of gospel principles
providing settings for potential spiritual experiences
encouraging children to come to know for themselves
Youth today face many challenges and temptations from the effects of peer pressure to the influence of social media. In order to live happy, healthy, productive, and successful lives, they must remain true to their faith, and adhere to the religious principles that they have been taught as they journey through life.