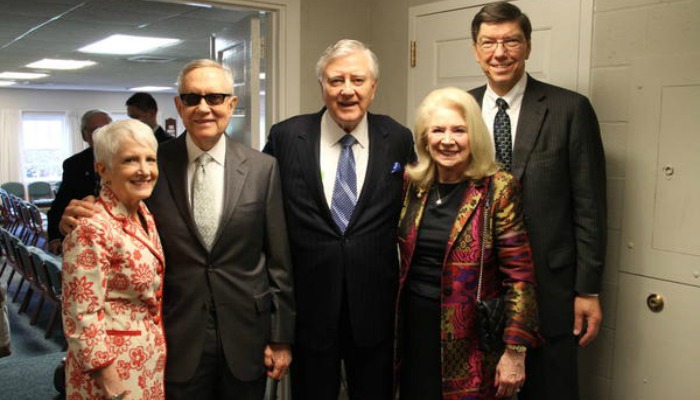 This article was originally published in the Deseret News by Aaron Shill. Below is an excerpt:
CHEVY CHASE, Md. — The announcement was ordinary and without fanfare. Larry Pressler would be confirmed a member of The Church of Jesus Christ of Latter-day Saints during the weekly services of the Chevy Chase congregation.
But those who know the man from his three terms in the U.S. Senate and who have shared in his spiritual journey count Pressler — whether referring to him as "senator," "brother" or just "Larry" — as extraordinary.
On Sunday, April 19, Pressler was confirmed as a church member by Nevada Sen. Harry Reid, a Mormon who introduced him to the faith's signature book of scripture. He was baptized earlier in the day by Clayton Christensen, whose conviction of the Book of Mormon detailed in The New Yorker magazine compelled the former senator to seriously study the book.
Both Reid, D-Nevada, and Christensen, a Harvard Business School professor, spoke at the baptismal service, which took place on a breezy morning with cherry blossoms in full bloom outside a stately brick meetinghouse in Maryland.
To read the rest of Pressler's conversion story, visit Deseret News.