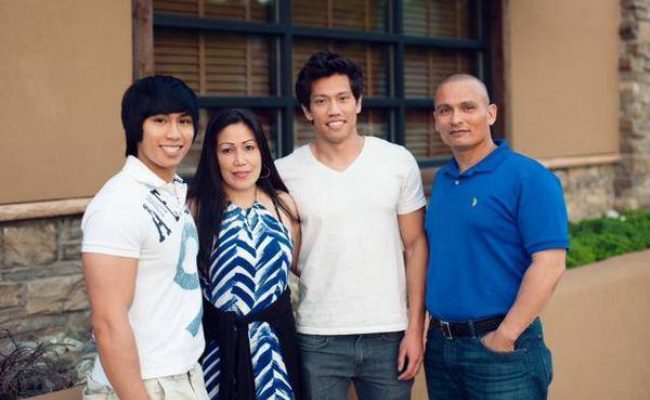 Less than a week after our initial dinner and missionary discussion with Ron and Angie Stewart, the family returned for another meal and a second lesson. This time, however, Angie was home suffering from allergies. Ron came with their two young adult sons, 27-year-old Ronaldo and 25-year-old Ronell, who share an apartment in a neighboring town from their parents.
Angie sent two pans of "cassava," a Filipino cake, because my son LJ, who served his Mormon mission in Hong Kong, had mentioned the previous week that it was his favorite dessert in Filipino homes on his mission.
The full-time missionaries, Sister Brittany Daniels and Sister Jidileah Baluyot, taught the Stewarts about the Restoration of the gospel of Jesus Christ with a 23-page pamphlet on the subject of why it was necessary. When they finished, they handed each of them a Book of Mormon and explained that it was a second witness of Jesus Christ and a record of his appearance to the ancient Americans after his resurrection.