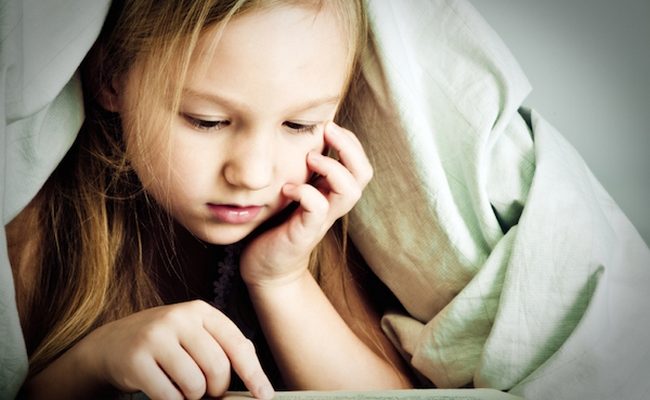 Part of LDS.net's Series:

Being brave and courageous is never an easy thing to do, no matter what age you are. But we all must have courage and face the fears and trials of every day life. Teach your children the importance of facing of their fears through these children's books on bravery and courage.
Ages 3-5
Brave Squish Rabbit
Brave Squish Rabbit by Katherine Battersby is about a rabbit who is afraid of many things, especially the dark. But when his friend goes missing, he must face his fear and search for her at nighttime. Squish Rabbit soon learns that his fears aren't scary at all, but can be beautiful.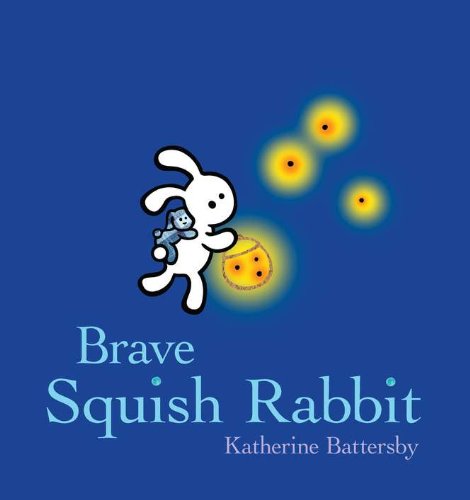 You Are Brave
You Are Brave by Todd Snow and Melodee Strong teaches children that they can be brave in their own, unique way. Whether it is meeting new people or trying new foods, there are so many ways a person can be brave.
The Knight and the Firefly
The Knight and the Firefly by Amanda Jenkins and Tara McClary Reeves is about Oliver, who wants to be a heroic knight. There is only one problem, he is afraid of the dark. Lucky for Oliver, a wise old firefly teaches him that God will be there to give him strength against his greatest fears.
Ages 6-8
Spaghetti in a Hot Dog Bun
Spaghetti in a Hot Dog Bun by Maria Dismondy and Kimberly Shaw-Peterson is about Lucy, who gets bullied by Ralph because she does some things differently. But when Ralph needs help, Lucy shows courage in not only being herself, but in doing the right thing.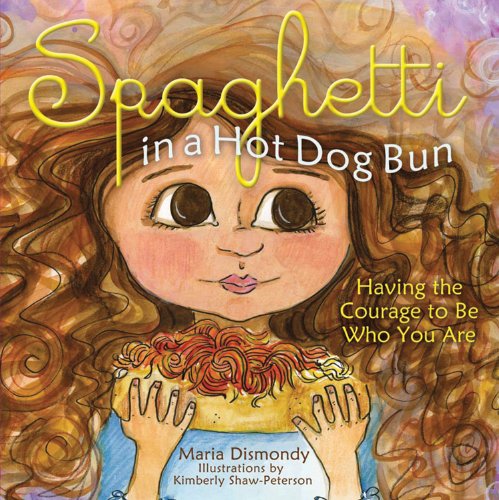 My Brave Year of Firsts: Tries, Sighs, and High Fives
My Brave Year of Firsts: Tries, Sighs, and High Fives by Jamie Lee Curtis and Laura Cornell is about Frankie, who finds that she needs to be brave to try lots of new things. Frankie soon learns that bravery and trying new things will help her grow, and can be fun too.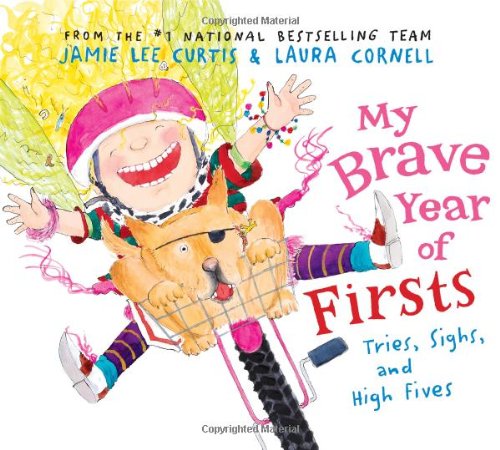 The Bravest of the Brave
The Bravest of the Brave by Shutta Crum and Tim Bowers is about a skunk who is walking home all alone. As fears of ghosts and robbers fill his head, he remembers to think brave thoughts even though he is afraid.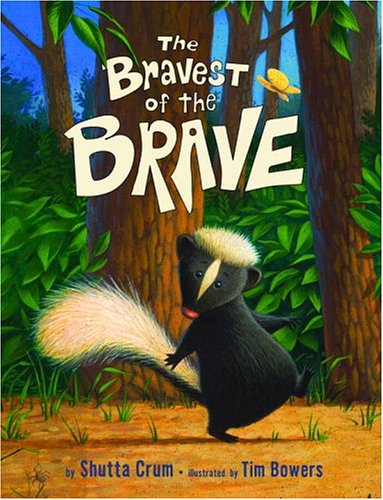 The Berenstain Bears and the Gift of Courage
The Berenstain Bears and the Gift of Courage by Jan and Mike Berenstain is about how Sister Bear is scared because she is faced with bullies. When Father Bear reads her the story of David and Goliath, Sister Bear learns to have courage because she knows God is watching over her.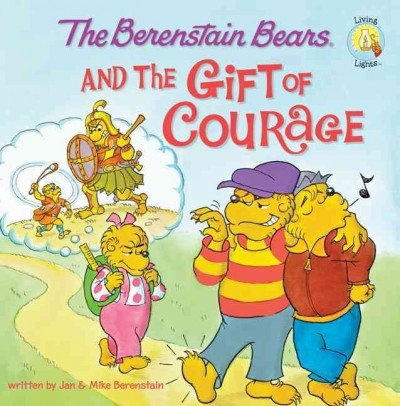 Brave Girl: Clara and the Shirtwaist Makers' Strike of 1909
Brave Girl: Clara and the Shirtwaist Makers' Strike of 1909 by Michelle Markel and Melissa Sweet teaches bravery against injustice by telling the true story of Ukranian immigrant Clara Lemlich. Clara would help lead one of the largest strikes in U.S. history to fight for the rights of shirtwaist makers such as herself.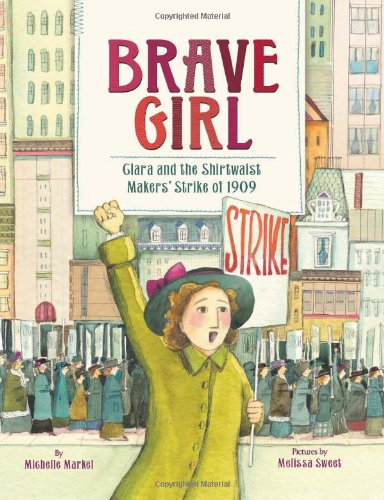 Ages 9-12
The Courage of Sarah Noble
The Courage of Sarah Noble by Alice Dalgliesh and Leonard Weisgard is based on the true story of Sarah and her father as they travel through the wilderness to find a new home. Sarah is frightened by stories of wild animals and Indians, but as she explores the new land and befriends the Indians, she learns that "to be afraid and to be brave is the greatest courage of all."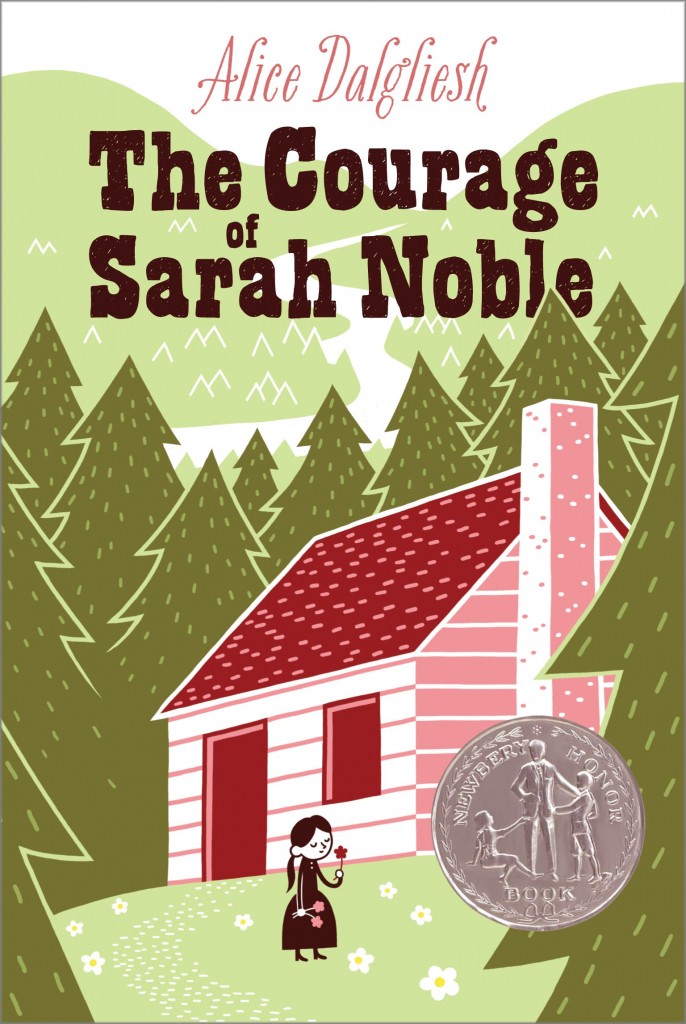 Runt the Brave
Runt the Brave by Daniel Schwabauer is about an army of rats that seek to take over the mouse city. The only hope for the mice is through their next king. But when a seer says that the king will be JaRed, the smallest mouse in the city, he is rejected. But JaRed faces all odds and discovers a power that could save his people.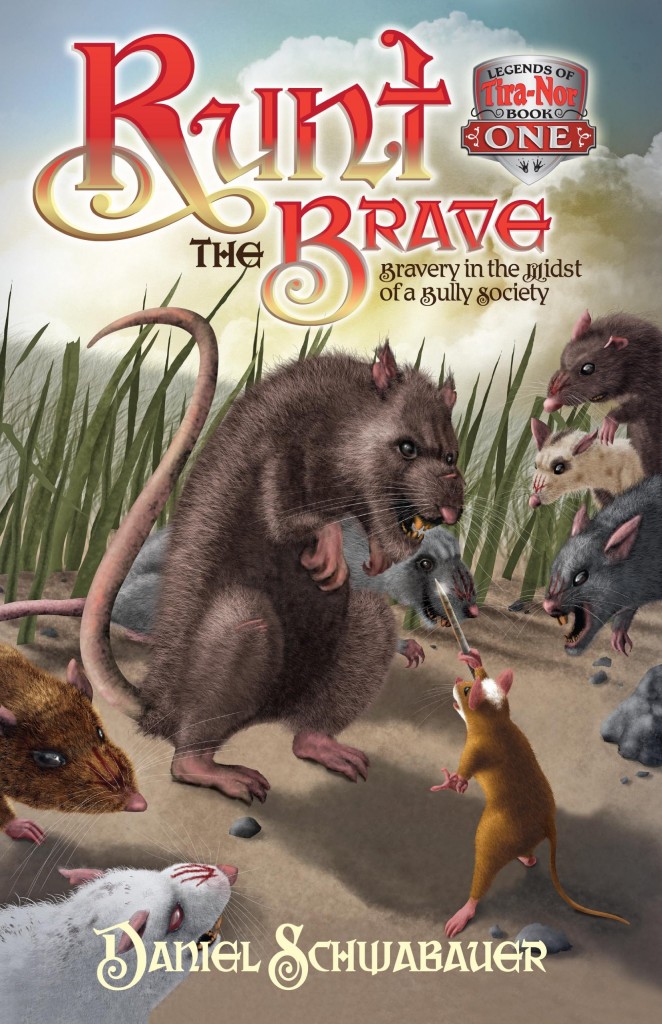 Number the Stars
Number the Stars by Lois Lowry is set in Denmark during World War 2. Nazi's are relocating Jews, such as Annemarie's best friend, Ellen Rosen. Annemarie's family pretend Ellen is one of their own and risk getting caught by the Nazi's as they try to get Ellen to safety in Sweden.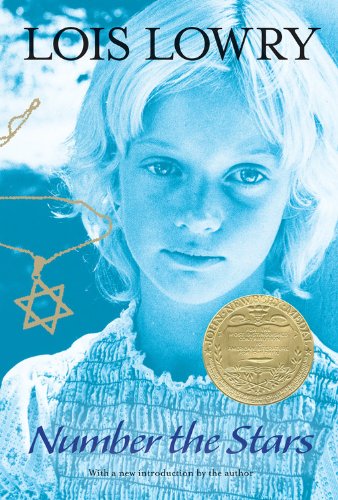 Call It Courage
Call It Courage by Armstrong Sperry is about a Polynesian boy named Mafatu. Even though his name means "stout heart," Mafatu fears the great ocean. But when everyone calls him a coward, Mafatu decides to prove them wrong and face his greatest fear.
Though being brave is hard, it is necessary to have our children know that they will have fears and trials in their lives. But if they have courage and trust in God, they will be brave enough to face and conquer their fears.