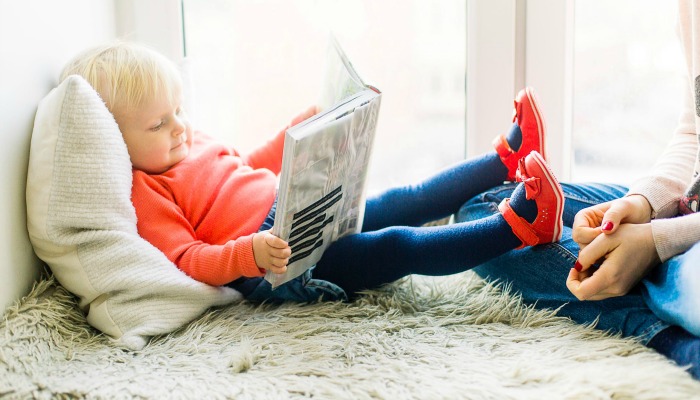 In May of 2018, a PBS Parents article emphasized the importance of reading aloud to your children. Not only does reading aloud have cognitive benefits, but it also helps them to develop socially and emotionally. But do you ever struggle to find children's books that teach appropriate morals and values? Here are a few short picture books that contain messages that you can easily connect to the gospel.
GRATITUDE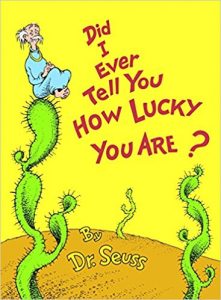 "Did I Ever Tell You How Lucky You Are?" by Dr. Seuss
D&C 78:19 "And he who receiveth all things with thankfulness shall be made glorious; and the things of this earth shall be added unto him, even an hundred fold, yea, more."
You can't go wrong with Dr. Seuss. In this book, a wise old man explains to a young boy that we often complain about our current condition, when in reality, we should be thankful for the blessings we enjoy (big or small).
HAPPINESS
"The Jar of Happiness" by Ailsa Burrows
2 Nephi 2:25 "Adam fell that men might be; and men are, that they might have joy."
Is happiness something that can be bottled? This story teaches us that happiness is something that you should be able to find no matter where you are in life.
INDIVIDUAL WORTH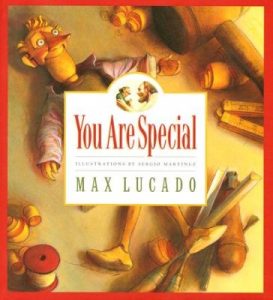 "You Are Special" by Max Lucado
D&C 18:10 "Remember the worth of souls is great in the sight of God."
In this story, the main character Punchinello believes his worth is something that the people around him determine. However, he soon learns that it is only the opinion of his creator that really matters.
LOVE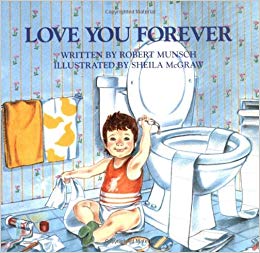 "Love You Forever" by Robert Munsch
Romans 8:38-39 "For I am persuaded, that neither death, nor life, nor angels, nor principalities, nor powers, nor things present, nor things to come,
Nor height, nor depth, nor any other creature, shall be able to separate us from the love of God…"
This sweet story emphasizes how a mother's love for her child never diminishes despite the changes that life brings. Similarly, God's love for us will never change.
SACRIFICE
"The Giving Tree" by Shel Silverstein
John 15:13 "Greater love hath no man than this, that a man lay down his life for his friends."
This book always makes me cry! The complete selflessness of the tree is a great reminder of how the Savior has sacrificed for us. We should all try to take a leaf out of this tree's book (pun intended).
SATAN'S LIES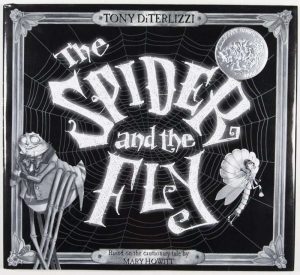 "The Spider and the Fly" by Tony DiTerlizzi (based on the tale by Mary Howitt)
2 Nephi 28:22 "And behold, others he flattereth away, and telleth them there is no hell; and he saith unto them: I am no devil, for there is none—and thus he whispereth in their ears, until he grasps them with his awful chains, from whence there is no deliverance."
Don't be flattered into thinking that evil can be good. This poor fly had to learn that lesson the hard way. Above all, Satan wants us to be miserable—so we should avoid him at all costs!
SERVICE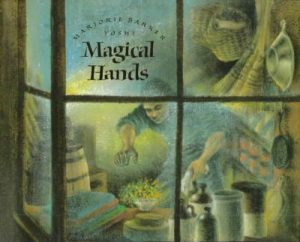 "Magical Hands" by Marjorie Barker
Mosiah 2:17 "And behold, I tell you these things that ye may learn wisdom; that ye may learn that when ye are in the service of your fellow beings ye are only in the service of your God."
In this story, William selflessly serves his friends on their birthdays, expecting nothing in return. This beautifully illustrated book emphasizes the happiness that service can bring not only in the lives of others, but in our own lives as well.
TRIALS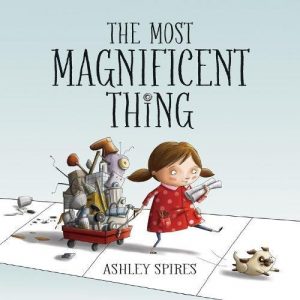 "The Most Magnificent Thing" by Ashley Spires
Alma 34:41 "But that ye have patience, and bear with those afflictions, with a firm hope that ye shall one day rest from all your afflictions."
Frustrated at her inability to make the perfect creation, the girl learns an important lesson about overcoming failure. When trials come our way, we must learn to push through them, believing in good things to come.
What is your favorite book to read aloud to your children? Comment below!