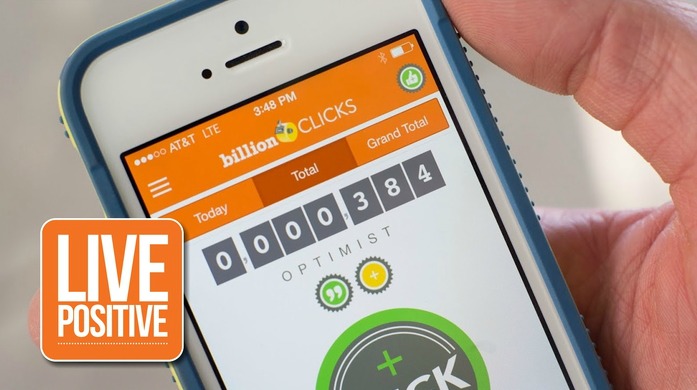 Hilary Weeks, a member of The Church of Jesus Christ of Latter-day Saints and a singer-songwriter is in the process of developing a new app.
An advocate of positive thinking, Hilary Weeks created a website in 2012 called billionclicks.org, where she features users from across the globe who have tracked their positive thoughts and adds their numbers to the tally on the site.
Weeks also sells products such as clickers and journals where people can track their positive thoughts without documenting them online.
But the singer-songwriter realized that carrying a clicker or journal around isn't the most convenient way of tracking positive thoughts, so she decided to create an app.
The app, called Live Positive, is still in the process of being created. The project is featured on Kickstarter.com for people to fund. The app, if successfully funded, will be available on iTunes for 99 cents.