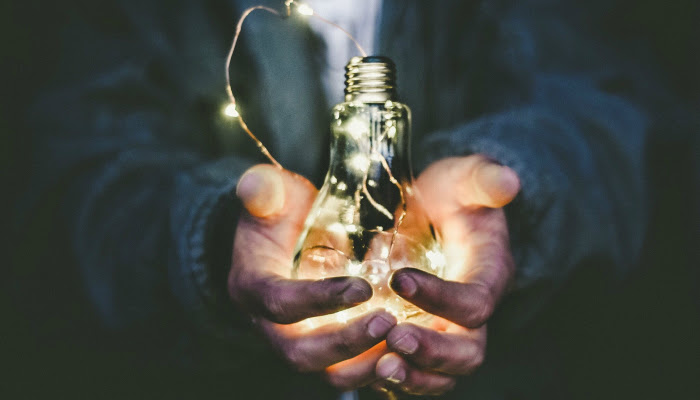 For this year's Christmas season the LDS Church encourages its members to "Light the World" with the message of our Savior, Jesus Christ. This is a repeat of last year's theme, however, judging from the success and social media response this challenge got last year (over 1.7 million people participated), I'm not surprised we're trying it again for round two.
LDS Media Talk reported on the announcement and explains how members are invited to "prayerfully consider how you can follow the example of the Savior and share the Light of Jesus Christ with others during the Christmas season."
On November 24th, 2017 a new video will be released for further promotion, but for now, here's their teaser video.
In addition to thinking of unique ways to serve your fellow neighbors, comeuntochrist.org will post every day for 25 days (Starting December 1st) and these posts will feature "a teaching of the Savior with a brief video showing an example of the teaching in practice, along with service ideas."
Here's a downloadable picture to get you prepared for what scriptures will be discussed on each day.
LDS Media Talk further reported that members (and I'm going to add all other Christians) are encouraged to share the Savior's gospel and teachings through social media using the hashtag "#LIGHTtheWORLD" to help spread the good news concerning the Savior's birth, His Atonement, and His life.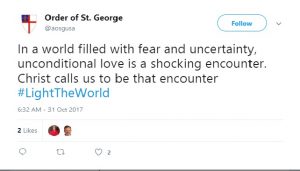 LDS Media Talk also added, "As in previous years, the Church will provide the following supporting resources: a video; service ideas and videos; images for social media; a calendar to help plan ward, youth, and family activities; pass-along cards; and posters." All these resources are available to help spread the light of the Savior and His teachings and can be found at comeuntochrist.org/download.
LDS Media Talk concluded their article by stating,
"Beginning November 24, 2017, the full video and website will be available at Mormon.org in the following languages:
Albanian, Armenian, Cebuano, Chinese, Croatian, Czech, Danish, Dutch, English, Finnish, French, German, Greek, Hungarian, Indonesian, Italian, Japanese, Korean, Latvian,Norwegian, Polish, Portuguese, Romanian, Russian, Spanish, Swedish, Tagalog, Thai, and Ukrainian.

Only the video will be available in the following languages: Fijian, Mongolian, Samoan, and Tongan."
If you're interested in learning more about the #LightTheWorld movement or would like to get updates on when to get started, visit this website. And to further inspire you, here's the full promotional video from last year to get you ready to spread the Savior's light, as well as your own, to the world.