Spending Christmas far from family can be difficult, right? Well, Mormon missionaries actually end up spending one or two Christmases away from loved ones as they serve an 18-month or two-year mission. Sometimes these missionaries find themselves in a foreign country where Christmas isn't really a major holiday because the majority of the people are not Christian. In other cases, they might be invited to celebrate with local members or investigators and experience the Christmas traditions unique to that area of the world.
Overall, there are definitely some common threads that characterize how these young men and women typically pass the holiday season. Here are a few ways you might celebrate Christmas if you were a Mormon missionary:
1. FOOD (from tamales to lebkuchen to liempo)
You might take over the cooking duties since Mom's not around to do it (Massachusetts, USA)…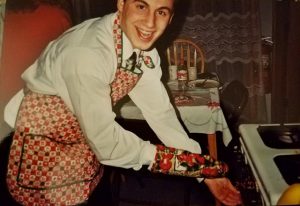 Or, if you're lucky, the members could take you out to eat (West Virginia, USA)…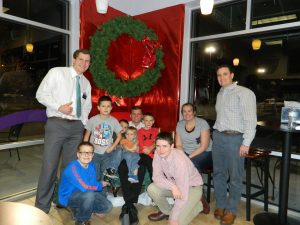 Or you might have some awesome neighbors that bring you lots of food (Phillippines).
2. CHRISTMAS TREES…SORT OF
You might be lucky enough to have a beautiful tree in your apartment (Louisiana, USA)…
If you're not as fortunate, you might have a tree made out of…
A lamp (Virginia, USA)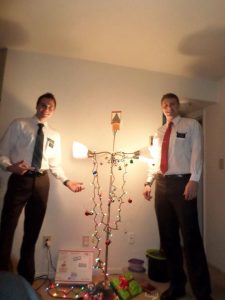 Or a white board (Mexico)…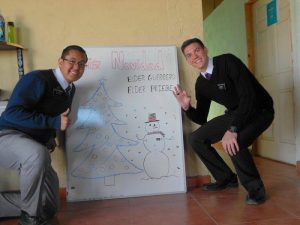 Or paper (Peru)…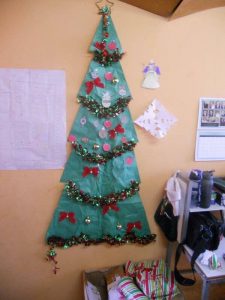 Or even 2-liter soda bottles??!! (Brazil)
3. SEEING THE LIGHTS
At a nearby temple like this (Phillippines)…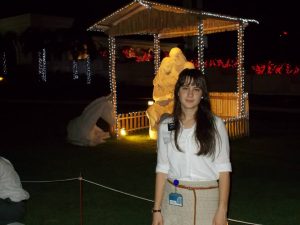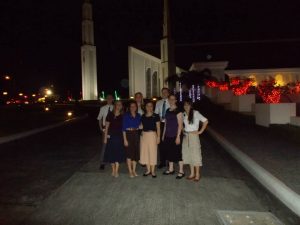 Or like this (Brazil)…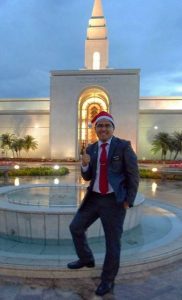 Or while proselyting in the city (Florida, USA).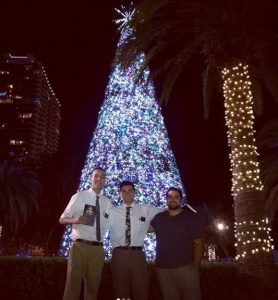 4. BEING A "LIGHT"
Participating in the #LIGHTTHEWORLD campaign (Utah, USA)…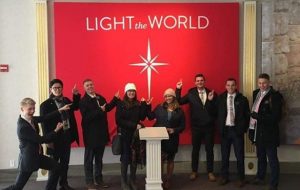 By sharing musical talents (Mexico)…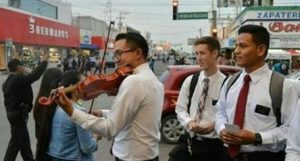 Or serving the elderly (Germany)…
Or entertaining children (South Africa)…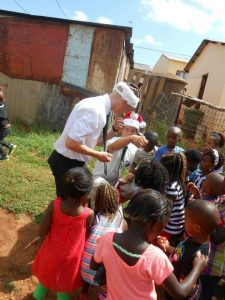 Or helping someone put up their Christmas tree (Oklahoma, USA)…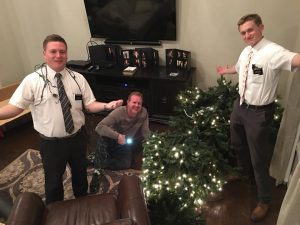 Or donating food to the hungry (Mexico).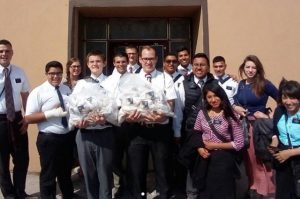 5. CELEBRATING WITH MEMBERS AND INVESTIGATORS
Learning about the Advent (Germany)…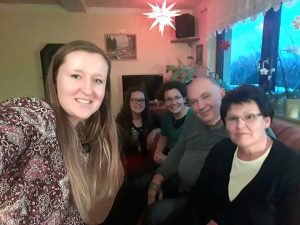 Or being goofy (Dominican Republic)…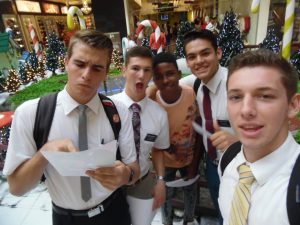 Or opening presents (Mexico).
6. PACKAGES FROM HOME
Speaking of presents, your family will probably send you a pretty cool Christmas care package (if it can survive the postal system from half a world away).
Loaded with treats and letters (Mexico)…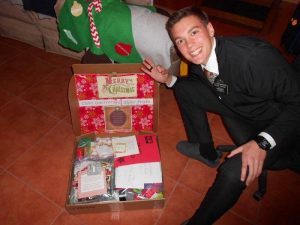 Cute Christmas jammies (Oklahoma)…
Or even fake snow??!!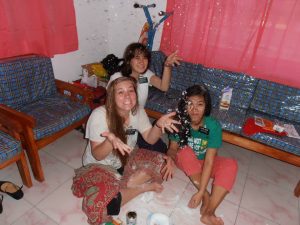 7. YOU MIGHT EVEN SPEND CHRISTMAS ON CHRISTMAS ISLAND
Hanging out with the locals…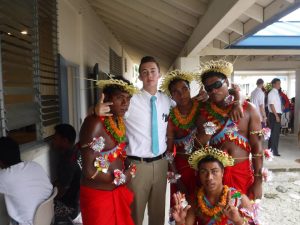 Or hugging a baby shark??!!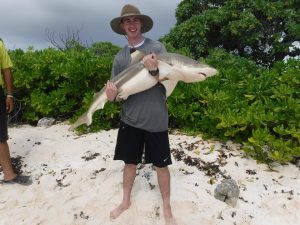 If seeing all these photos sent you on a trip down memory lane, be sure to comment with your favorite times celebrating Christmas as a missionary! And while you're at it, don't forget to send a quick email to your favorite current missionaries, letting them know how grateful you are for their sacrifice as they spend Christmas as servants of the Lord in a place far from home.