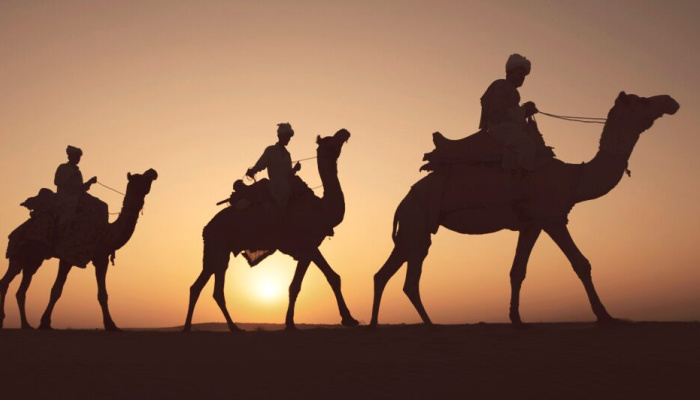 Happy Three King's Day! I hadn't heard of this holiday until this week, and I hope I'm not alone. When I read about it, I knew I had to share it with you! Three King's Day is a celebration of the three wise men (although the Bible doesn't say how many there were) that visited the baby Jesus. You know the ones we see in most of the nativity scenes? Yeah, they have their own holiday!
Related: 5 Unique and Weird Christmas Traditions From Around the World
The Story
Matthew 2 is where most of my knowledge of the three wise men comes from. There, we learn that they were directed by a star to the newborn Savior. King Herod actually sent them to find Jesus, but they were later warned in a dream that they should not tell Herod where the baby was.
Verse 11 says,
And when they were come into the house, they saw the young child with Mary his mother, and fell down, and worshipped him: and when they had opened their treasures, they presented unto him gifts; gold, and frankincense, and myrrh.
After giving Christ their gifts, they headed back home without returning to King Herod. It's a simple tale and there really isn't much more information about them in the Bible. However, they made quite an impact and are an unforgettable part of the nativity story.
The Holiday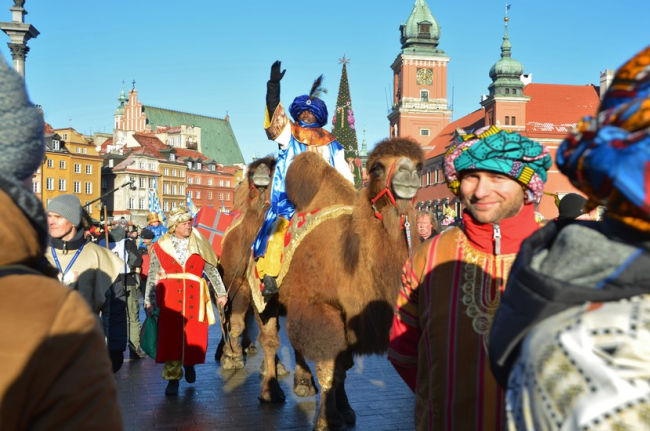 National Geographic wrote a piece about the three wise men and reported that their names and lands of origin are, "Melchior hailed from Persia, Gaspar (also called "Caspar" or "Jaspar") from India, and Balthazar from Arabia." These men (also known as Magi) are celebrated primarily in Latin American countries.
Instead of Santa Claus leaving gifts for the children on Christmas, it's the three wise men who leave the presents. This holiday is also known as Ephiphany or El Dia de Reyes and dates back to the 4th century!
Centuries ago, Egyptians also celebrated this day as the day of Jesus' baptism while also commemorating the nativity. While I always thought the '12 Days of Christmas' were the 12 days before the holiday, I learned that many Christians in Latin America continue the celebration of Christ's birth from Christmas Day to Three King's Day. 12 days!
The Traditions
One of the first traditions of Three King's Day is to only add the three wise men to your nativity scene on January 5th. It makes sense to me! When children wake up on the morning of the 6th, they see the visitors in the nativity scene and find gifts left inside or near their shoes.
Another fun tradition is to bake a King's cake, better known as Rosco de Reyes! This sweet cake is shaped in a circle to resemble the crowns that the Magi wore. It is decorated with candied fruits and nuts to look like the jewels that topped their crowns. Hidden inside the cake is a tiny baby Jesus figurine. Whoever has the figurine in their slice has to make tamales on the next holiday!
This holiday is also a big day for feasting. As it concludes the Christmas celebration, a big meal must be had. Traditionally, the feast is held outdoors and includes all of your favorite Latin American foods. Children sometimes make crowns to wear during family dinner, too.
Other fun traditions include leaving grass or hay out for the camels that the three wise men ride on, jumping into some freezing water, and reading the Bible as a family. It's always celebrated on January 6th, and I definitely think I'll find myself participating in some of these celebrations next year!
Related: 11 Nativity Scenes From Around the World
Had you heard of Three King's Day before? If not, don't forget to share with your friends. We love any excuse to celebrate more Christmas, right?