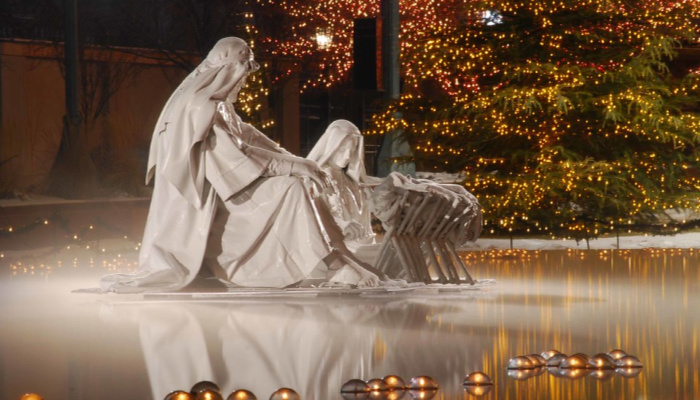 While most Latter-day Saint temples around the globe set up beautiful lights or nativities for Christmas, none is more spectacular than the lights on Temple Square. From November 29, 2019, through December 31, 2019, the iconic Temple Square Christmas Lights will be on display from 6:00 a.m. — 7:30 a.m. and again from 5:00 p.m. — 10:30 p.m. People travel from around the world to Salt Lake City, Utah, to see these dazzling lights.

The lights truly are incredible. Gardeners, Temple Square staff, and volunteers begin hanging lights in August to meet the November 29th deadline. To make sure every inch of the square sparkles, the Temple Square staff brings in special, young trees to temporarily "visit" the Square during the holiday season.
Opening Concert – The Holy Child
This year, the Square will be putting on an Opening Concert called "The Holy Child" on November 30th.
The opening concert will take place inside of the Tabernacle and will feature a live nativity along with the One Voice Children's Choir. This is a free event that is open to the public. No tickets are needed, so be sure to get there early! There will be two performances, one beginning at 6:00 p.m. and the other at 7:30 p.m.
Getting to Temple Square / Parking
Salt Lake City can become quite busy at night during December, especially since the temple will be closing until 2024. That being said, make sure you arrive with ample time to find a parking spot.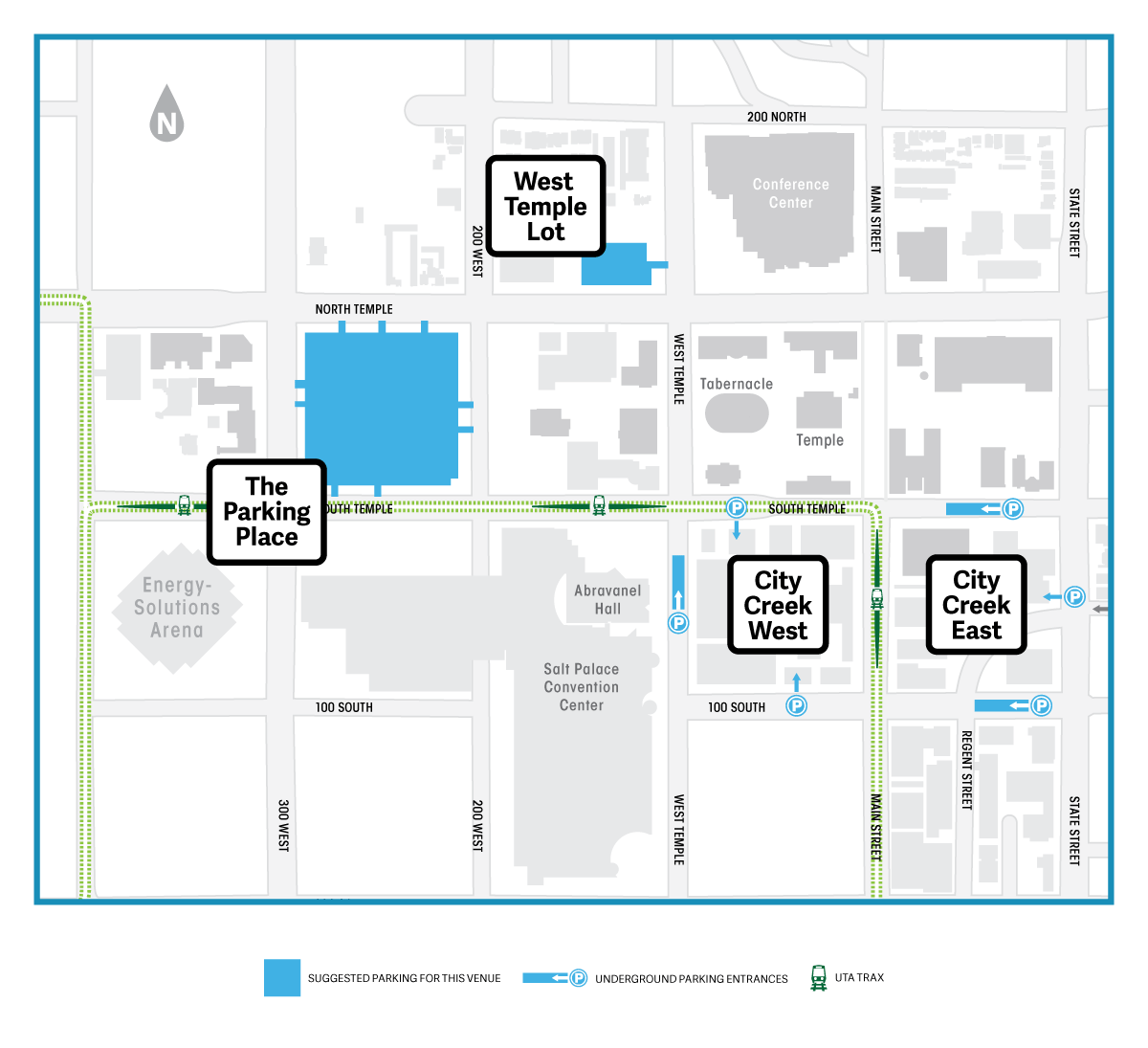 Parking is available on the street surrounding the Square. You can also find relatively cheap parking at City Creek Mall if you only plan on staying on the Square for a few hours. The West Temple Lot is also available for parking. Suggested parking tips from Temple Square have also been provided.
It would also be a great idea to utilize public transportation when traveling to Temple Square. The Frontrunner has stops from Provo through Ogden. The North Temple Station has access to the TRAX Greenline, while the Salt Lake Central Station has access to the TRAX Blue line. Both the Blue and Green lines go through the downtown area and will take passengers directly to Temple Square. Visit the UTA website for schedules and fares.
What Christmas traditions will you be participating in this year? Share in the comments below.