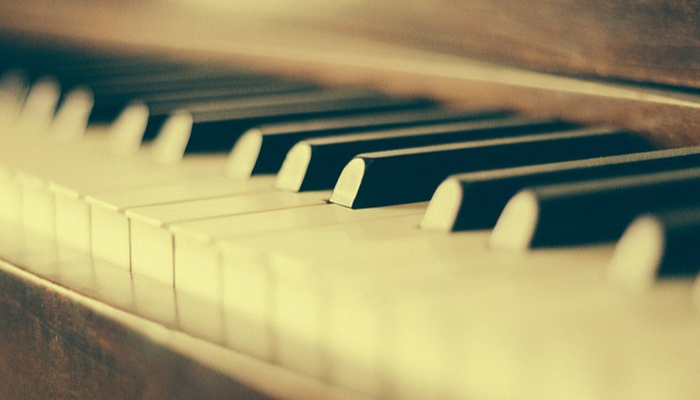 Our greatest blessing in this life is Jesus Christ, and we join Christian faiths all over the world to praise Him during the Christmas season. As members of The Church of Jesus Christ of Latter-day Saints, we seek after anything "virtuous, lovely, of good report, or praiseworthy." (Article of Faith 13) We've already shared with you a list of the Top 11 Christmas Songs by LDS Artists That You NEED to Hear!, but today I want to share some of my top favorite Christmas songs by Christian artists that help me remember Christ not only during Christmas, but all year 'round!
1. "Noel" by Chris Tomlin ft. Lauren Daigle
Chris Tomlin and Lauren Daigle sit at the top of my favorite Christian artists and I HIGHLY recommend checking out each of them. You'll understand why this song is at the top once you hear it. It is a GREAT addition to any holiday playlist and will surely give you CHILLS.
2. "Here With us" by Joy Williams
Another favorite is "Here With Us." Personally, it gives off similar vibes to Amy Grant's "Breath of Heaven," and inspires me because of the story being told in the music video not only in remembering Christ but also remembering the great faith of his earthly parents.
3. "Light of the World" by Lauren Daigle
Because Lauren Daigle is my favorite artist, it only makes sense I would share another one of her songs, right? "Light of the World" is another perfect Christmas song to listen to. No collaborations this time, but that doesn't stop her songs from reaching deep into my soul.
4. "While I wait" by Lincoln Brewster
To be completely honest, I found this song while I was writing this article and I HAD to add it. I am so grateful for the talent of others and the means we all have to find great Christmas music to remember Christ each day and to share it with others.
5. "Broken Hallelujah" by The Afters
"Broken Hallelujah" by The Afters is one of the first Christian songs that also tugged at my heart. This is the first Christian song I listened to. This is a great song to hear any time of the year.
6. "Sparrows" by Jason Gray
"Sparrows" by Jason Gray is a more upbeat Christian song that shares truths about Christ and His power. This is another song I have added to a personal playlist that I listen to all year 'round.
7. "How Sweet the Sound" by Citizen Way
Another favorite is "How Sweet the Sound" by Citizen Way. I found this Christian band six months ago and this is currently my favorite song of theirs. This is also a great song to listen to any time of the year.
8. "Even If" by MercyMe
And last but not least: "Even If" by MercyMe. I enjoy this song because it is a great reminder that sometimes God doesn't always make things go away, but He can help strengthen us through our faith to help us endure and overcome as we just strive to remember Him as honestly as possible.
Remembering Christ through music is one of the best ways to invite the Spirit. I hope these top Christian Christmas songs will help you do the same. And as we Remember Christ, also remember the words from 2 Nephi 25:26:
And we talk of Christ, we rejoice in Christ, we preach of Christ, we prophesy of Christ, and we write according to our prophesies, that our children may know to what source they may look for a remission of their sins.
Do you have any favorite Christmas songs by Christian artists that help you remember Christ each day? Comment below!