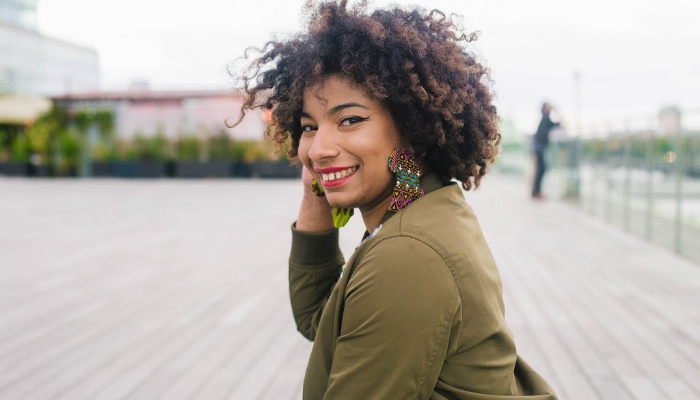 In beginning to write this piece, I hashed out a fairly short explanation about why we celebrate Easter: Jesus, of course! I paraded on about the Plan of Salvation and the Atonement of Jesus Christ, but something just didn't feel right about it. Then I realized that while Easter is about Christ's Atonement, it's also about us!
Maybe that's why my first draft just felt off— because I'd talked about Jesus Christ, but I'd left out why He made such a sacrifice. So in this article, rather than give you another lesson on the Plan of Salvation, I'd like to experience God's grace and majesty with you. To do this, I figured we'd focus on two important Easter-related topics: 1) You and 2) what Christ's Atonement really allows us to do.
Joy to the World, the Lord is Come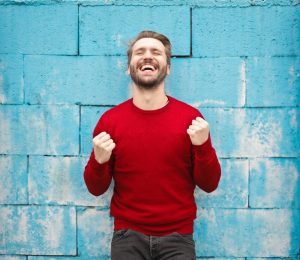 I know, I know! It's Easter, not Christmas. But with all that the Lord has done for us, it really feels like Christmas, every single day!
When I think about what Christ's resurrection gives me, I can't help but be overwhelmingly glad and thankful. Everything we have and are is because of Him. I'm no scripture master, but there are a few that come to mind when I think about the Atonement of Jesus Christ. Maybe these will surprise you… maybe they won't! ?
1 John 4:8
"He that loveth not knoweth not God; for God is love."
2 Timothy 1:7
"For God hath not given us the spirit of fear; but of power, of love, and of a sound mind"
Isaiah 40:31
"But they that wait upon the Lord shall renew their strength; they shall mount up with wings as eagles; they shall run, and not be weary; and they shall walk, and not faint."
The Atonement of Jesus Christ has so many implications that we can hardly begin to explore them. Yet, these three scriptures remind me of some really important things that Christ's sacrifice did for us.
3 Things the Atonement of Jesus Christ Accomplished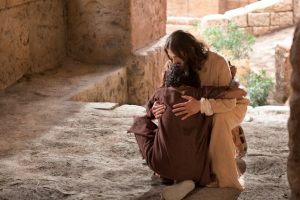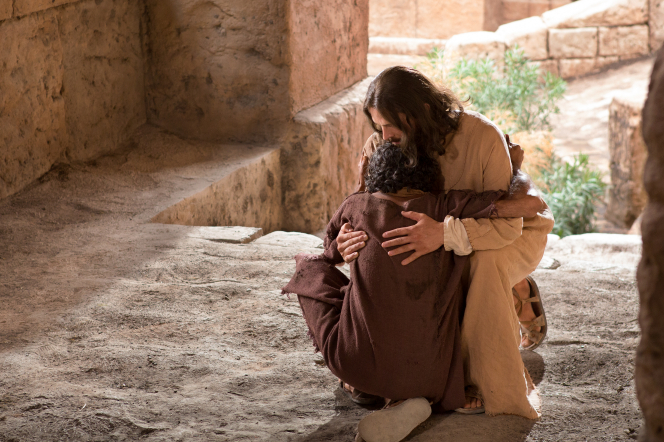 First, a demonstration of pure love. If Jesus Christ is perfect, as His father is, then Jesus Christ is the embodiment of pure love. Don't be fooled, the Father and the Son made this sacrifice with the sole intention of redeeming and rescuing us. "Herein is love…that [God] loved us, and sent his Son to be the propitiation for our sins." (1 John 4: 10)
Secondly, the Atonement of Jesus Christ encourages us. To encourage means "to give hope to." So let me say that again: the Atonement of Jesus Christ gives us hope to….to what? To overcome death, sin, guilt, sorrow; to become good, whole, pure, and holy. "I can do all things through Christ which strengtheneth me" (Philippians 4:13). Indeed, God sent His Son and this Son sacrificed so that we don't have to fear. Because of Jesus Christ, we are endowed with power, with love, and with a sound mind. With Christ by our side, we can do all things that are required of us.
Finally, because of the Atonement of Jesus Christ, we will live again. After death, our bodies and spirits will be reunited eternally. But even before death, we can be enlivened. To the faithful, the Lord has promised (and made possible) physical strength and power. I'm not saying you're going to win the next body-building competition, but I am saying that there is a real power that flows through you when you are obedient to God's divine laws. The strength that you receive is thanks to Jesus Christ.
You and the Atonement of Jesus Christ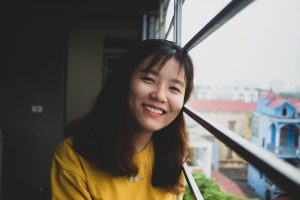 Okay, now let's talk about you. You are the reason that Heavenly Father sent His Son, Jesus Christ. You are the reason that Jesus Christ chose to suffer in Gethsemane, on the cross, and then return again after the resurrection!
Years ago, President Kimball said:
"…all of you need to drink in deeply the gospel truths about the eternal nature of your individual identity…You need…to feel the perfect love which our Father in Heaven has for you and to sense the value he places upon you as an individual."
That value (your value) is infinite! It's so infinite that Jesus Christ paid an infinite price for it! We hear so often that Jesus "paid the ultimate price" when He performed the Atonement, but we don't speak about its infinite properties as much. You are a spirit son or daughter of the Eternal God. His love is expansive and endless; so much so that we call Him "love."
Because of this, of God's love for you, there is no mistake that the Atonement of Jesus Christ won't cover. Too often we think that we're too far gone for Christ to redeem us. But this indicates that we have too narrow a vision of the Atonement of Jesus Christ. The scriptures definitely don't tell us this; we tell it to ourselves. Why would Heavenly Father orchestrate such a detailed and inclusive plan, just to purposefully exclude one or two sins? He wouldn't.
You see, Heavenly Father really doesn't have anything to gain from us. If justice "claims" us on the final day, what does that give to Heavenly Father? Nothing. If anything it probably makes Him a little bit sad. Not because divine justice is bad, but because He has offered us mercy through His Son and in this case, maybe we didn't take it. It's our job to claim the gift of mercy that God is giving to us by living the gospel of Jesus Christ.  Thanks be to God for His divine gift of mercy through His Son, Jesus Christ!
Easter and the Atonement of Jesus Christ
So on this day that we celebrate new life, it's appropriate that we remember from whom that life is given: God, our Father and Jesus Christ, our Savior. Because of them, you (and me) and all of humanity will be saved from eternal physical death. We will live again.
Thanks to our God, and our Savior, we can be redeemed from spiritual death. We can be forgiven of our sins and we can experience true, enduring joy. Because of them, we can live. Hallelujah!