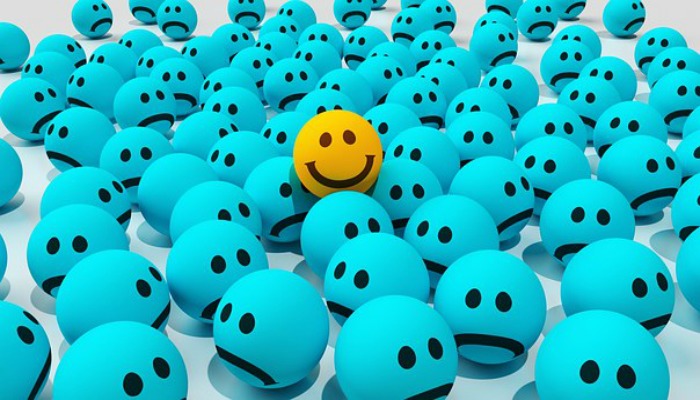 Valentine's Day to single people is like what garlic is to vampires. We don't like Valentine's Day. It makes us more aware that we are alone, and then we want to hide in the dark corners of our home because we are convinced that we will never have a special someone on Valentine's day. I have a few ideas up my sleeve that help me when Valentine's day approaches. Hopefully, by the time you are done reading this article, you won't feel as sad and you might even smile a little.
Valentine's Day Past
When I was in grade school, everybody was required to bring a card for everybody so that nobody felt left out. The cards were funny and all, but I was really in it for the candy. I loved the candy. I didn't care about getting the card. What small child would? Candy was worth more than a piece of paper. I loved my Valentine's candy as much as Buddy the Elf loves syrup. Valentine's day is fun and exciting and remembering how it was makes me want to recapture some of that magic.
In high school they had the Valo-grams, which was a card that you could write to your special someone attached to a flower. The class presidency would deliver it to that person on Valentine's day.Flower options ranged in price from carnations (which say, "hey, I kinda like you") to roses (which say, "I really, really like you and might even love you). That day was always dreadful for me because the flowers were delivered during class and my name was never called. Of course, the person behind me always seemed to have their name called six times. Which just makes a miserable day more miserable.
Treat Yourself
Treat yourself to some candy, watch a movie, go for a walk, pet a dog, take a bath. What you've got to do is focus on you, make yourself feel good. What other time in your life will you be able to focus on yourself? Best said in the words of Donna and Tom, "Treat Yo Self."
Galentine's Day
Have you ever heard of Galentine's? It is on February 13th. The idea is that you get together with your best gal friends and have a girls day out. It is a good way to get your mind off the fact that you are single and Valentine's Day is miserable for you. This way, you get to spend your time with people who love you and care about you. It will also make you feel less lonely. Get your mind off the boys and hang with the gals, have lunch together, see a movie, go get a treat, get each other presents.
Valentine's Day Comfort
We all need some comfort in our lives when this holiday rolls around. The comfort that I choose is to be in comfortable clothes and curl up on the couch with a good book or a movie. I like to be in comfortable clothes when I get home from work. The same principle of being comfy applies on Valentine's day. I like to dress up in my heart leggings and a super comfy shirt and then I break out my candy and watch my favorite movie on the couch. Maybe you have another favorite "comfy" ritual, whatever it is, do it! And think about this, if you were on a date with someone, you would have to dress up nice and get ready. This way you can be comfortable and watch whatever movie you want without disagreeing with someone.
Stop Thinking About Yourself
After you pamper yourself a little, step outside of yourself and use the day to show other people how much you love them. Do nice things for people—the card for grandma, the hug for dad, make your sister's bed, get flowers for a friend. Or find someone else who is lonely and do something for them. Do the things you wish other people would do for you.
"Do not allow your wait for those blessings to burden you. Never become angry or bitter that you do not have your blessings and the time you wish" (To the Singles of the Church, Sister Kristen M. Oaks).
Valentine's Day Thoughts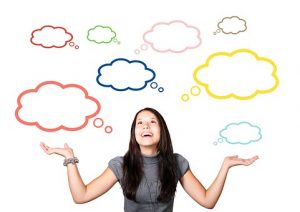 In the end, we can't be sad on this day because we are actually not alone. Yes, we don't have a boyfriend, but you have friends and family that care about and love you. It is okay to be single.
You don't have to think of Valentine's Day as the day for lovers. Instead, think of Valentine's day as the day for love. I love my family, I spend Valentine's day with them because I know they love me and we are celebrating that love. The best thing to do is to surround yourself with people who love you. It doesn't have to be a guy to make you happy. It could be your family, gal friends, and even your pets. It doesn't matter who, it just has to be people who love you and you love back.