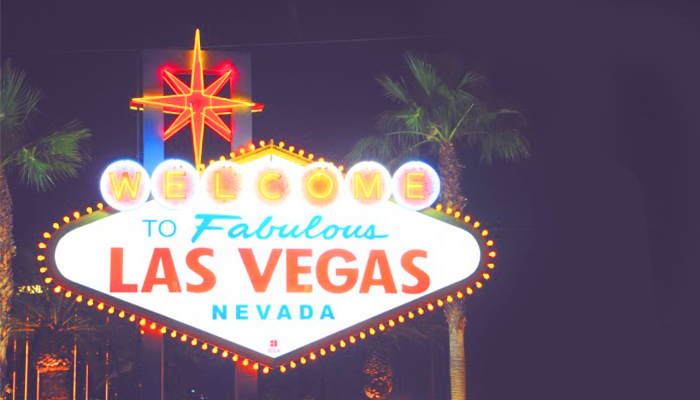 Vegas. Sin City. The Gambling Capital of the World.
Las Vegas may not seem like the ideal vacation destination for Latter-day Saints. And certainly there are many activities and venues we would do well to avoid. But with a little insider knowledge, you can definitely enjoy the Vegas experience, Mormon style.
Famous Must See Sights
1. The Bellagio Fountain Show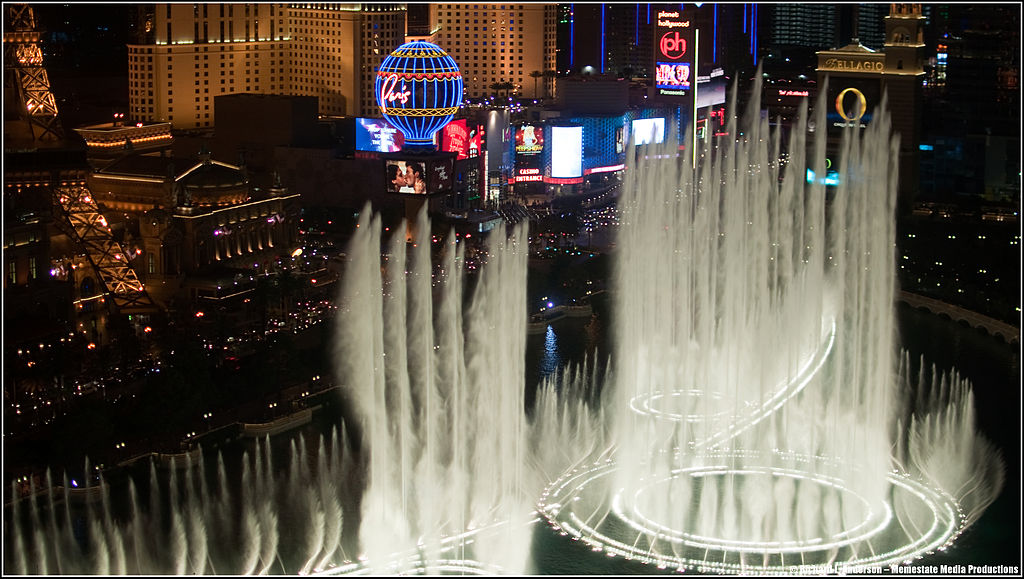 If it's a movie about Vegas you can bet the camera will pan to a shot of these iconic waterworks outside one of the most popular hotels in Las Vegas. Located at 3600 S Las Vegas Blvd, these fountains come to life for viewers between 3 pm and midnight during weekdays.
The Bellagio website claims that their fountain performance is "the most ambitious, choreographically complex water feature ever conceived," a perfectly accurate description. But beware the Bellagio fountains are in the heart of the strip, and after dark leafleters line the street handing out pornography. Go soon after they start at 3 in the afternoon to avoid the worst of it.
2. Las Vegas Cirque du Soleil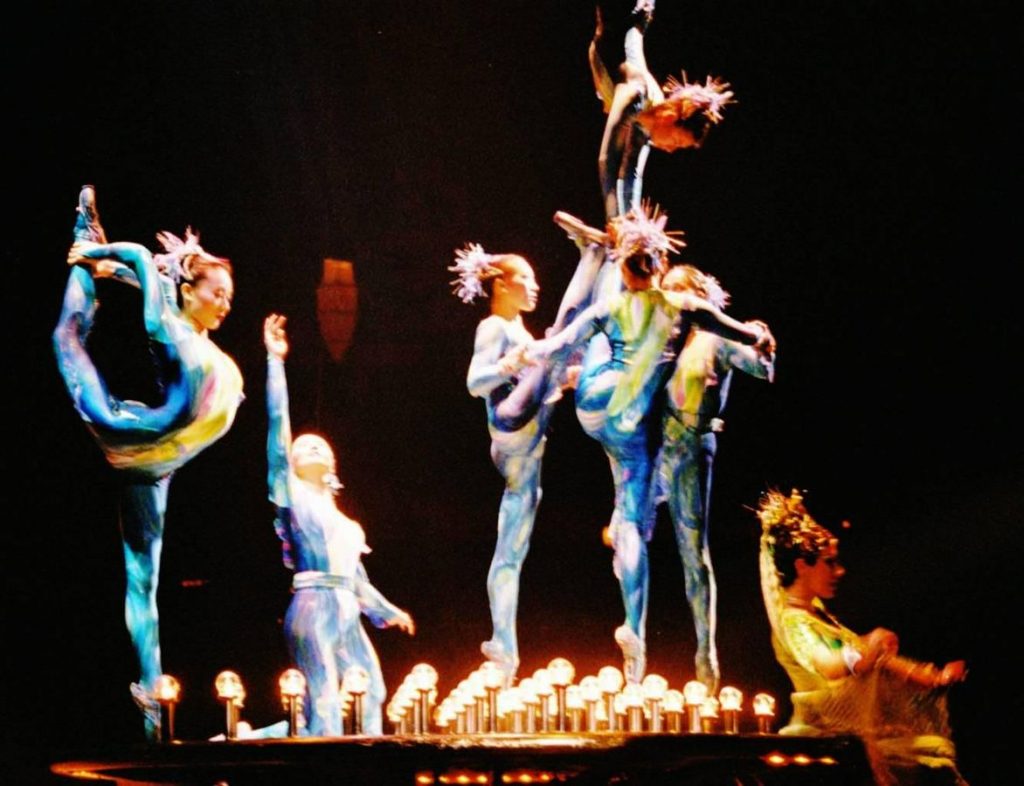 (Photo Credit: "Dralion-Vienna". Licensed under Attribution via Wikimedia Commons)
Currently, this world-renowned team of acrobats and gymnasts performs as part of 8 different shows in Las Vegas! They're expensive, but if you're going to spend a little dough in Las Vegas these world-class performances are a great place.
Beware though, not all Cirque du Soleil shows are created equal. And many are downright inappropriate. Stick with "Mystère" at Treasure Island. And definitely avoid "Zumanity" the most risque of the bunch.
3. Viva Vision Light Show on Fremont Street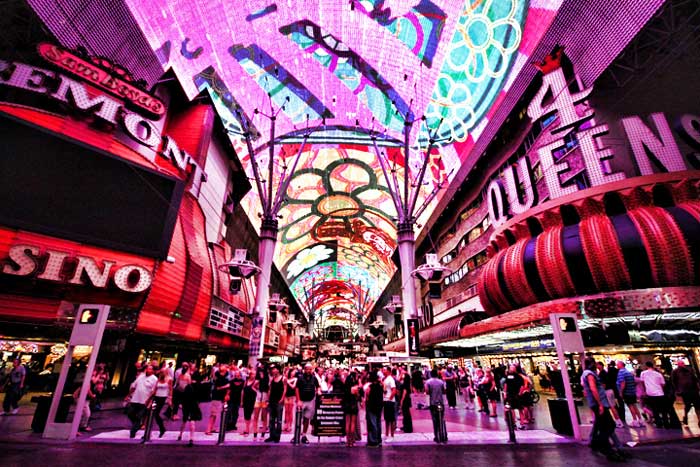 Stop by this attraction located in historic downtown Las Vegas. This 1,500 foot long screen is made up of 12.5 million energy-efficient LED lamps which display shows every 30 minutes. Suspended 90 feet above the famous Fremont Street Pedestrian Mall, the Viva Vision lights are dazzling to behold. Oh, and it's free to behold as well.
Las Vegas has recently lost legal battles over the space however, and many of the local restaurants advertise with scantily clad dancers through the area. Our suggestion, use the parking garage at 111 S 4th street. The garage is located at the far south east corner of the Fremont street experience. When you enter from that garage you should be near a Denny's restaurant. Watch the show from nearby the Denny's and you should avoid too many problems.
4. Excalibur Tournament of Kings and Buffet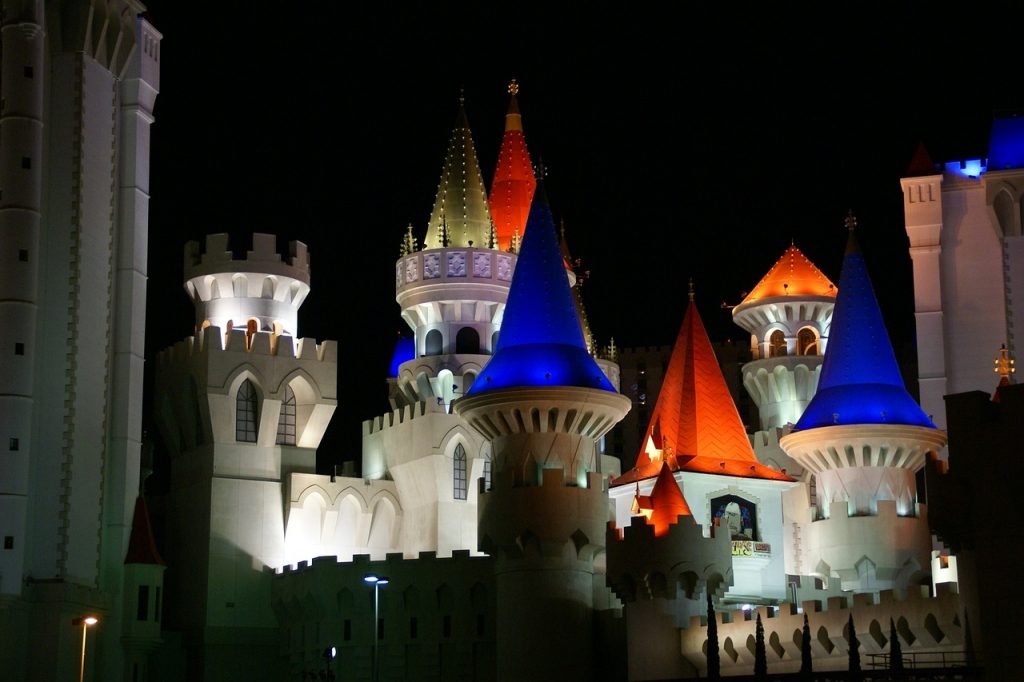 For the medieval night of your life, head over to the Excalibur located at the south end of the strip at 3850 S Las Vegas Blvd, where they will delight you with a King Arthur Era themed show of jousting, dancing, and sword fighting plus a three-course meal. Tickets are $69.85 per person, but you'll eat like a king.
If you don't feel like paying that price, normal buffet prices at the Excalibur hotel are $18 for royal unlimited cuisine.
While this is an excellent choice for families, the show can be on the long side for children younger than eight or so.
5. Donny and Marie Osmond Live at the Flamingo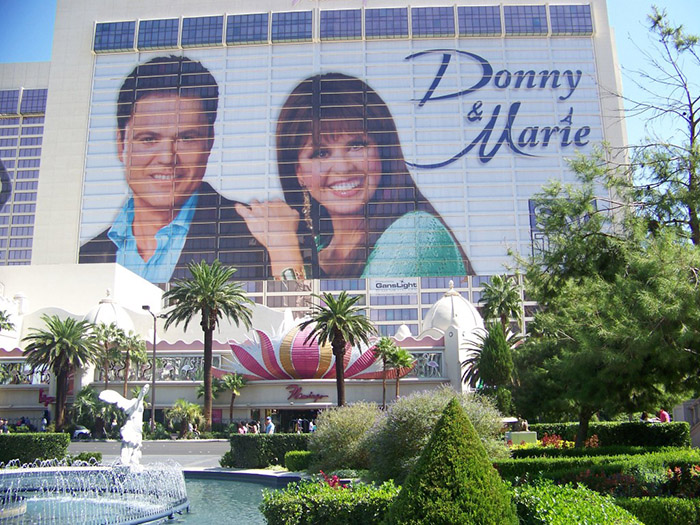 Iconic Mormons. Kid friendly. Rave reviews. They sing, they dance, they banter as siblings will, and have been entertaining audiences at the Flamingo since 2008. Ticket prices ranging from $95-265. Find them at the Flamingo Hotel at 3555 Las Vegas Boulevard.
6. The Boneyard Neon Sign Museum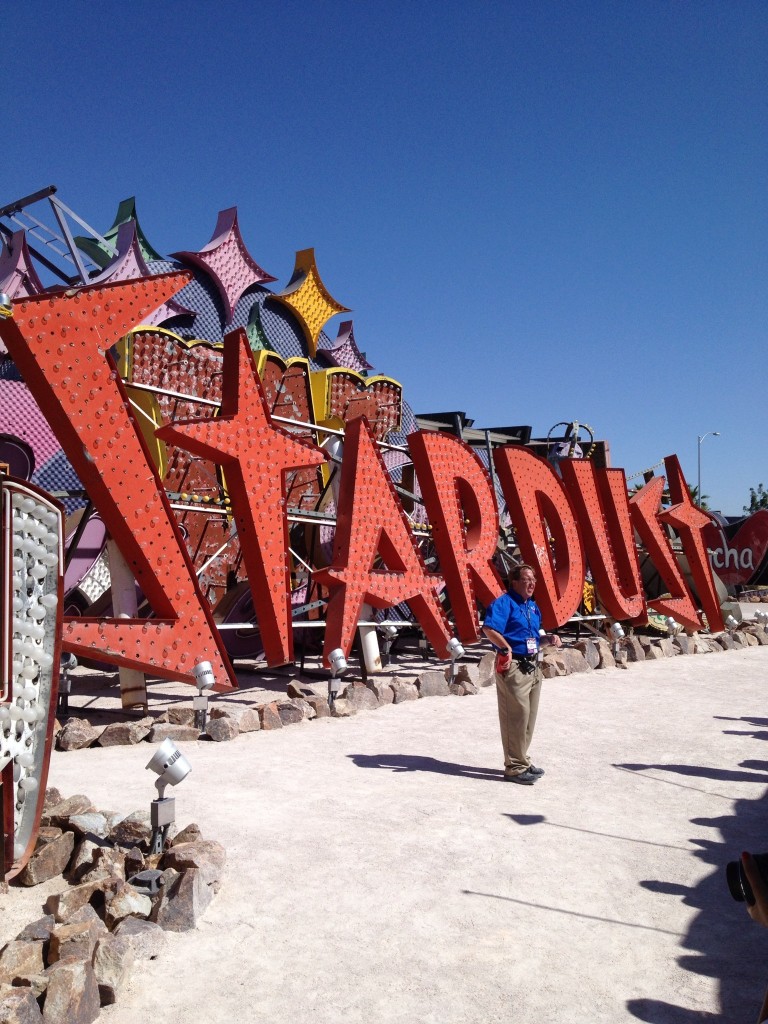 This two acre lot at 770 N Las Vegas Blvd, is an eclectic collection of over 150 neon signs. "Founded in 1996, the Neon Museum is a non-profit organization dedicated to collecting, preserving, studying, and exhibiting iconic Las Vegas signs for educational, historic, arts and cultural enrichment." $18 for day tours and $25 for night tours.
Attractions for Thrill Seekers
7. SlotZilla Zipline
For $20 or $40—depending on which line you take—you can experience the Viva Vision Light show on Fremont Street while strapped into a zipline harness on a ride spanning the length of the light screen. It's like no one else is there but you . . . especially since the harness is a single occupancy ride. Just go during the day the crowd becomes much less family friendly after dark.
8. Stratosphere Jump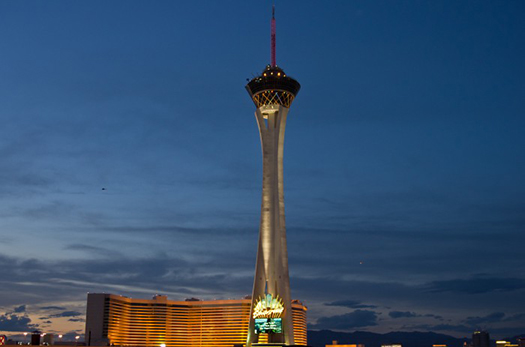 If it's death defying fun you're after, try jumping off the stratosphere. It'll cost you $119.99 to make the daring dive, but they only offer this Las Vegas activity from 10 am to 2 pm. If you go to the strip, you'll definitely want to make it during the day, so this plunge can be a great daytime addition.
9. New York New York's Big Apple Rollercoaster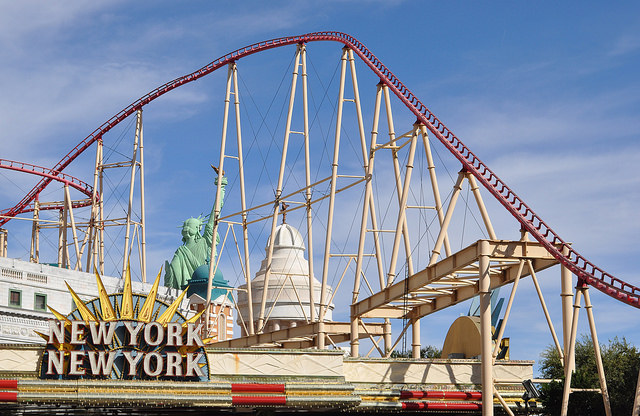 On the New York New York website they advertise the option of getting hitched while spinning along their 180º "heartline" twist. Even if you aren't looking to tie the knot while getting whipped at 67 mph, try this 3 minute joyride. Admittance is $14 and runs from 11 am to 11 pm.
Lazy Day Destinations
10. The Ethel M Chocolate Shop and Factory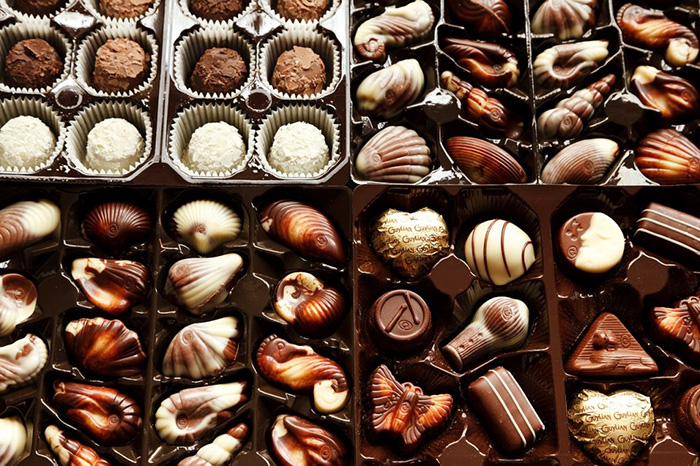 We, Latter-day Saints don't indulge in alcoholic beverages, so Vegas—the city that runs on booze— may seem like a waste of time. But if you try one of Ethel M's divinely crafted non-preservative chocolates, you won't be singing that tune ever again. Self-guided tours of the factory located in Henderson, a short 20 minute drive from Las Vegas, are free and open to the public.
You'll even get a free chocolate coin at the end of your tour! If you want to extend your visit check out their large, well-curated cactus gardens.
11. The District at Green Valley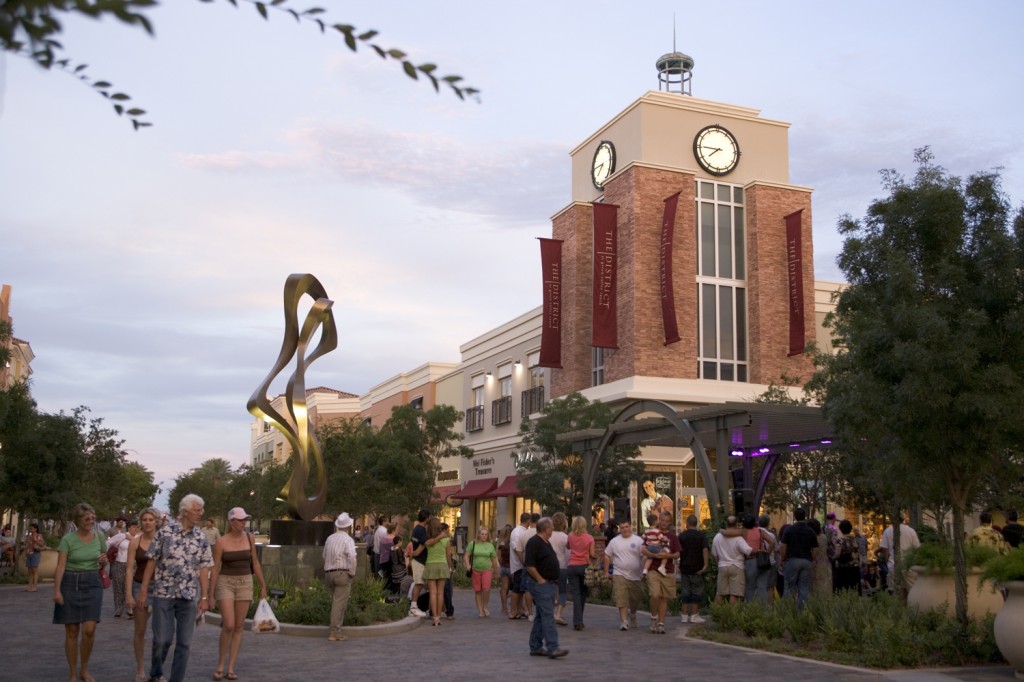 How about some posh shopping off The Strip? Then head out to the District where you'll find 66 different stores, a casino (it is still Vegas after all), a splash pad for the kids, and a green space for relaxing. This chill Las Vegas activity also includes dining options and free summer movie in the park series. This is a particularly good alternative option when you're looking for night time activities.
12. Art Galleries & Architecture Walk
Maybe getting your blood pressure up isn't on the agenda. In that case, try a relaxing walk through the lobbies of various hotels to check out the artwork. The Paris, Caesars Palace, and the Bellagio all offer glimpses of fantastic art pieces.
If you are an appreciator of architecture, each of these hotels offering differing styles for your eyes to behold as well with this leisurely Las Vegas activity.
13. Las Vegas Nevada Temple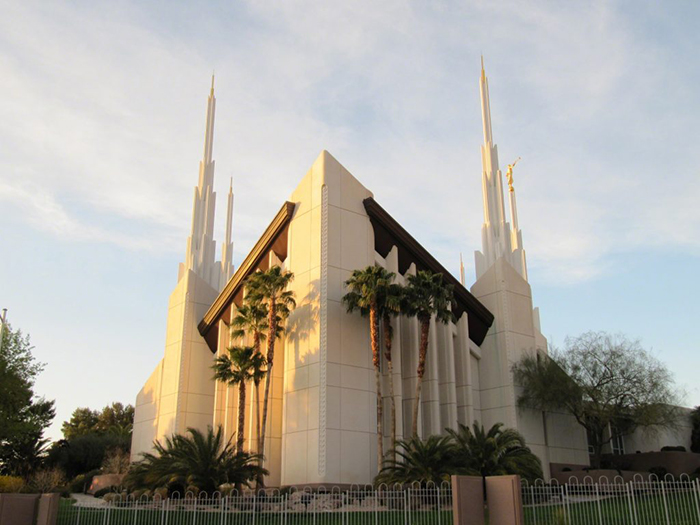 Itching to do a session? Stop by the Las Vegas Nevada Temple, the 43rd temple in operation, set on a 10.8 acre lot. This architecturally unique temple has 6 spires and an upward slanted face and is located at 827 Temple View Dr, Las Vegas, NV 89110.
14. Bellagio Conservatory and Botanical Gardens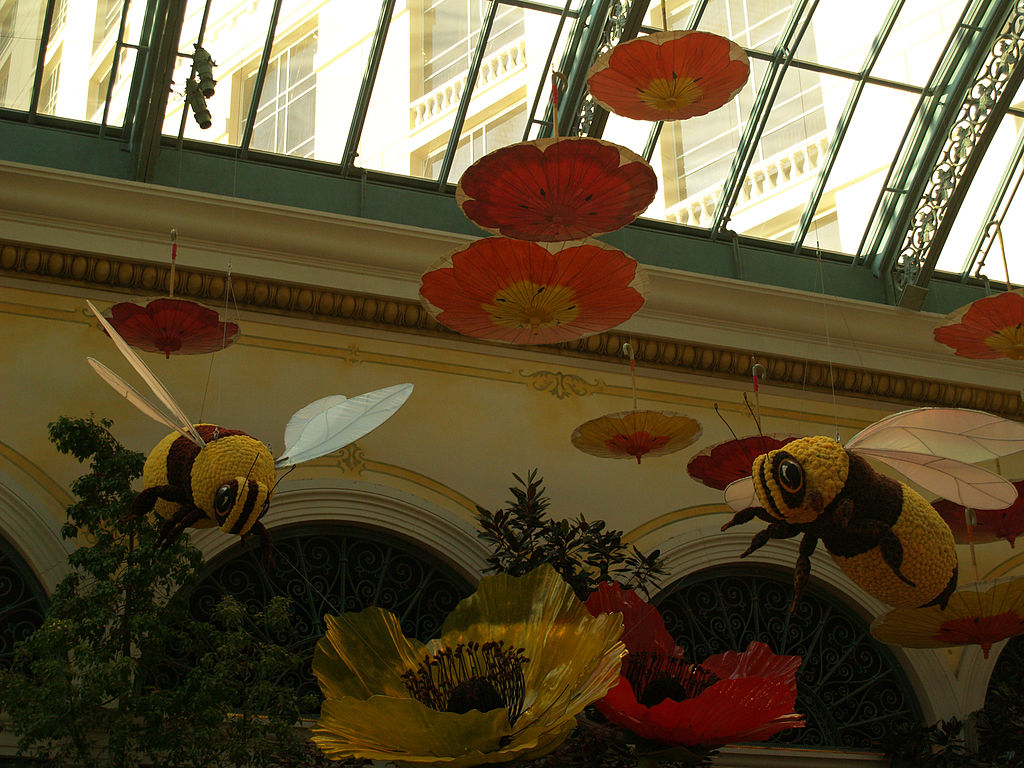 If its nature and artistry you're looking for, try checking out the free Bellagio Gardens. The gardens are maintained by 140 professional horticulturists year round. The themes are changed for the seasons and open to visitors 7 days a weeks, 24 hours a day. The Bellagio has it's own free parking garage, so you can enjoy the gardens without ever having to take a step onto the strip.
15. Golf the Day Away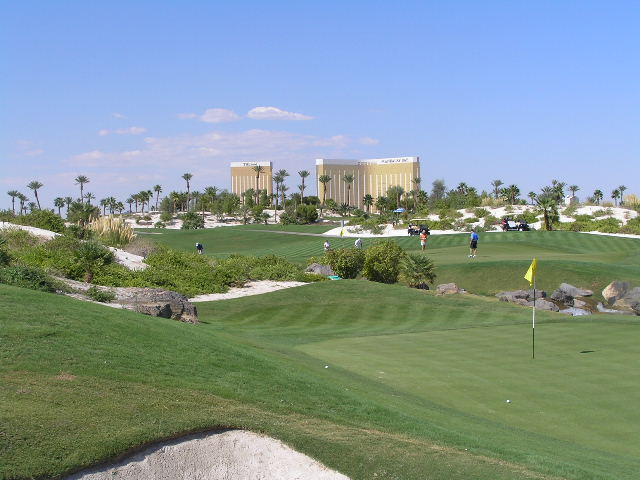 Choose from over 25 golf courses in the Vegas area for a round of relaxing fun. Staff pick: The Badlands Golf Course. Top Rated Consumer Pick: Royal Links Golf Club, which was voted one the 2014 America's Best Courses You Can Play.
Outdoor Adventures
16. Lake Mead Recreation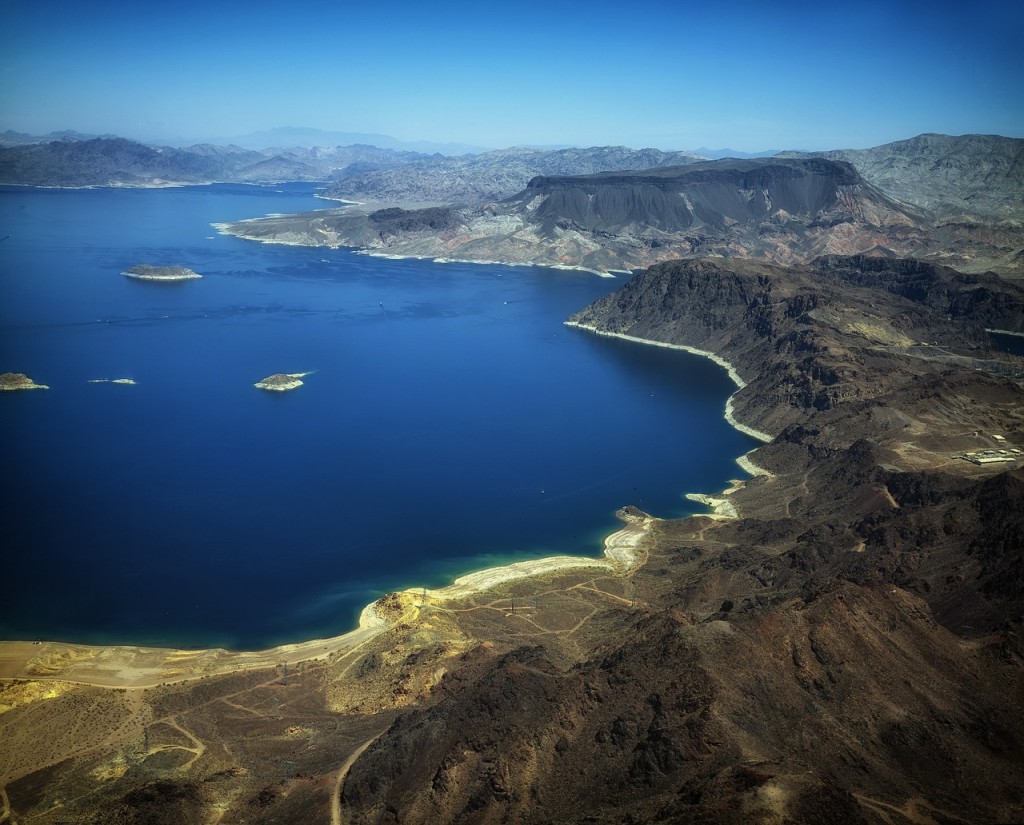 If you're looking to spend a day or night away from the bright lights of the city, head out to Lake Mead, an easy 40 minute drive outside of Vegas. Camping and boating aren't your only options at this adventurers haven. Sports fishing, scuba diving, and wildlife watching are available too. Here's your chance to take your kayak out and discover the popular, must-see Black Canyon.
17. Red Rock Canyon National Park
If water sports aren't your thing, maybe the dry hot rocks of Red Rock Canyon is! Climbing, hiking, and mountain biking are all available options in the beautiful mountains of this park. Take some four-wheelers out to the Nellis dunes! The park boasts 1 million visitors each year and this year, you could be one of them.  Its location 30 minutes west of Las Vegas makes this option an easy way to get out for the day.
18. Mt. Charleston
Whether you're looking for some hiking in the summer or skiing in the winter, head out to The Resort at Mount Charleston where you can find adventure year round. This resort is only 37 minutes from the strip, the website advertises fine dining, excellent accommodations, and per usual, wedding venues.
19. Hemenway Valley Park at Boulder City Nevada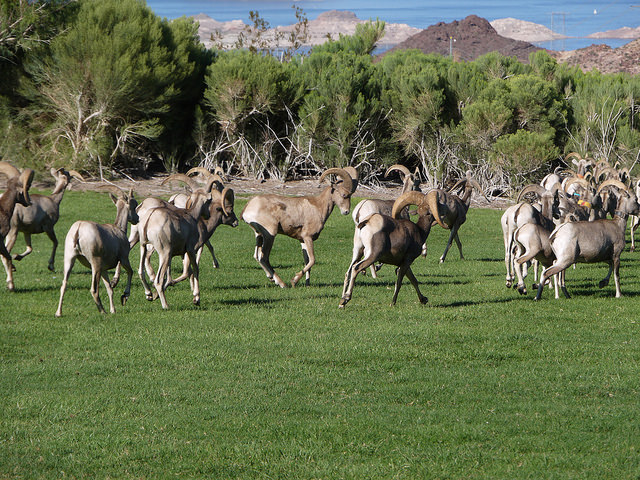 Hemenway Valley Park is a favorite location for visitors to Boulder City, complete with tennis and softball fields. The largest attraction by far is the appearance of the bighorn sheep which come down to graze. Don't miss an opportunity to see them at the northern most part of Boulder city, only 40 minutes from Las Vegas.
Since the sheep's appearance can be fickle, consider trying the park both before and after your visit to the Hoover Dam, which is right down the street.
 20. Valley of Fire State Park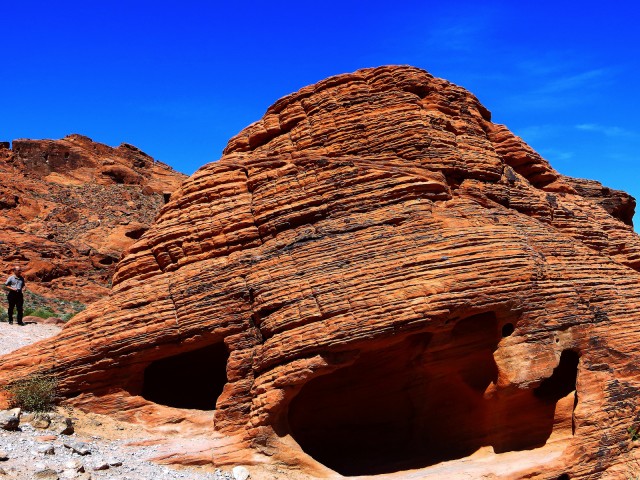 Petrified work, 3,000 year old hieroglyphics, and photo ops galore, Valley of Fire won't disappoint those looking for ancient history. Hiking, picnicking, and camping are available as well. Check out the events calendar on the Valley of Fire website to find exactly what you're looking for. You can find all of these treasures 55 miles northeast of Las Vegas off of Interstate 15, exit 75.
Unique attractions
21. M&M World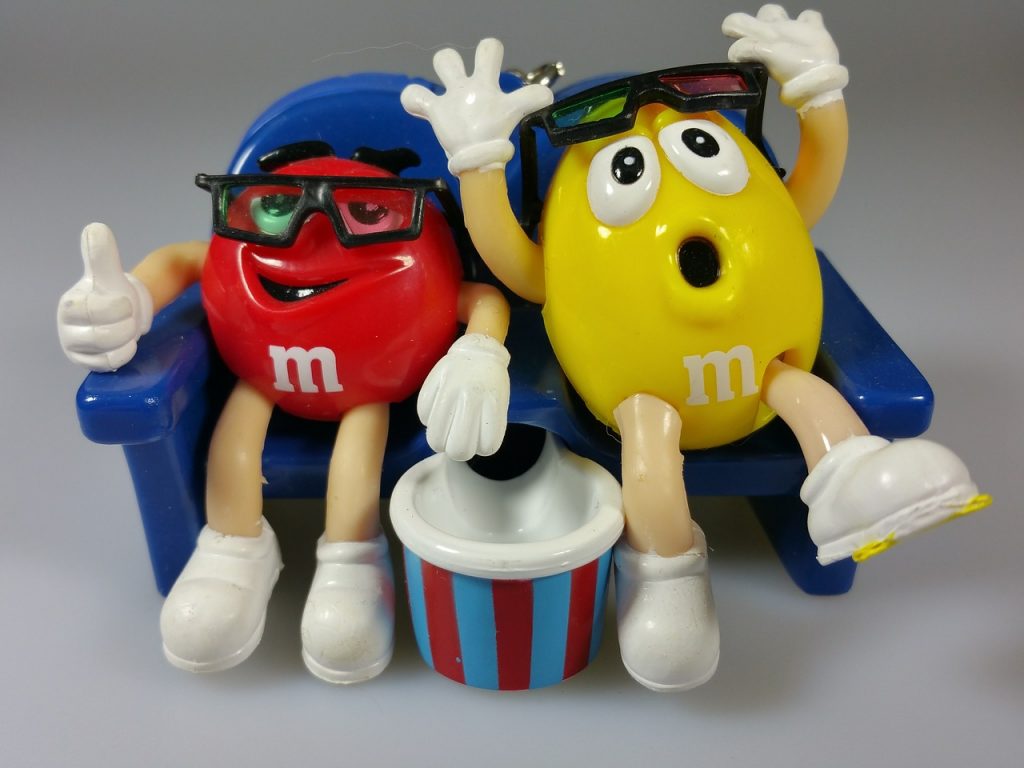 There's stuff for the kids too! Or the inner child in you. This four story chocolate museum has many innocent distractions from a short film starring our favorite candies to an M&M personalizing machine. Be sure to grab an M&M themed souvenir on your way out!
The main drawback of this wonderfully fun museum is that it's directly on the strip. If you're trying to avoid the strip, you can still enjoy this museum by parking at the MGM Grand hotel, and winding through the hotel to the back entrance of the museum.
22. Mirage Secret Garden and Dolphin Habitat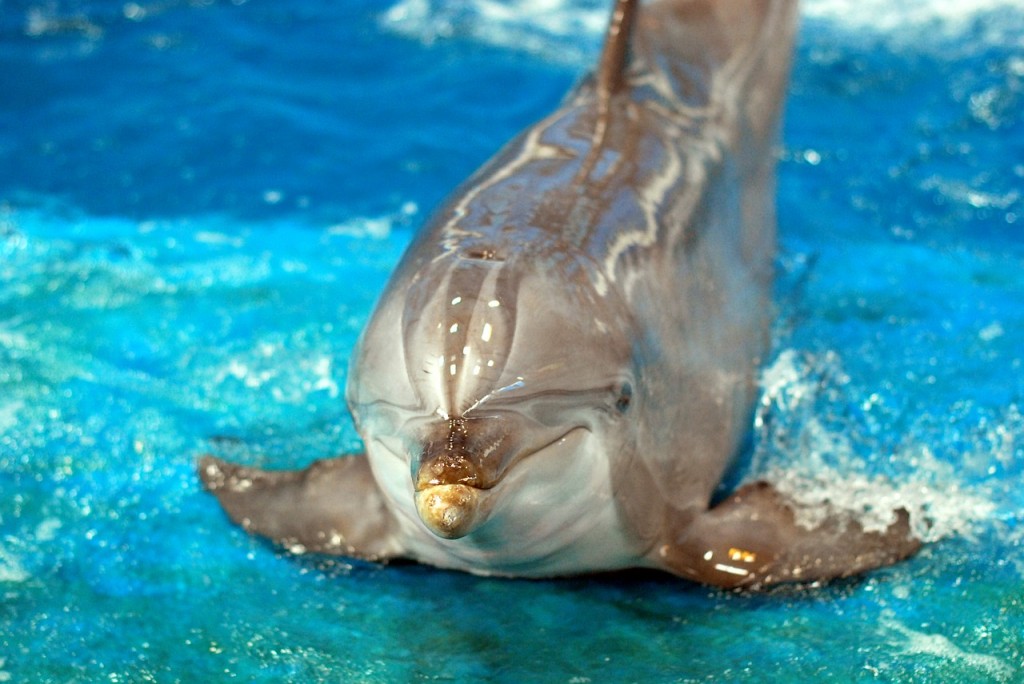 Entrance fee is $22 for adults and $17 for children to experience the wonders of nature within the city. The Mirage Secret Garden offers the opportunity to see white tigers, lions, and leopards—oh my—as well as bottlenose dolphins.
23. The Mirage Volcano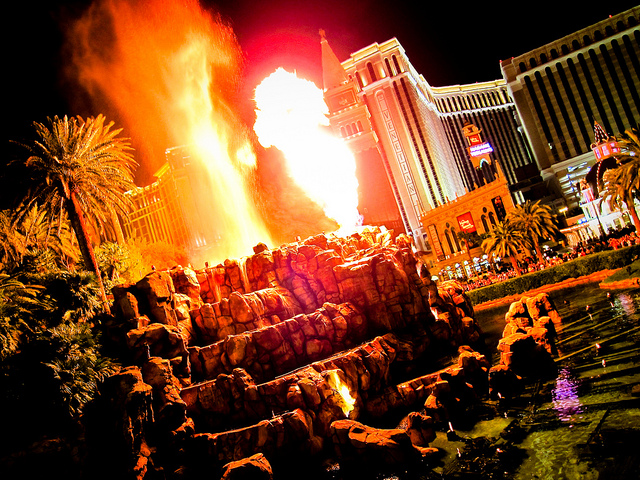 Newly redesigned, this artistic recreation of one of nature's most deadly and thrilling occurrences erupts for audiences at 8 and 9 pm Sunday–Thursday and 8, 9, and 10 pm Fridays and Saturdays. Set to a pounding beat of various types of drums, this attraction might just get your blood pumping without costing you a thing!
If you want to avoid the crowds and pornographers on the street, consider getting dinner at the Outback Steakhouse, which has a fantastic view of the volcano across the street.
24. Old Las Vegas Mormon Fort
(Photo Credit: Nevada State Parks Webpage.)
This Mormon historical site was the first permanent structure in the Las Vegas valley and included a post office originally. The Fort was abandoned and later re-inhabited by a ranch. Still standing today as a legacy of Mormon heritage, the site is open for tours 8:00 am to 4:30 pm, Tuesday through Saturday, year-round, at 500 E Washington Ave.
25. High Roller at the LINQ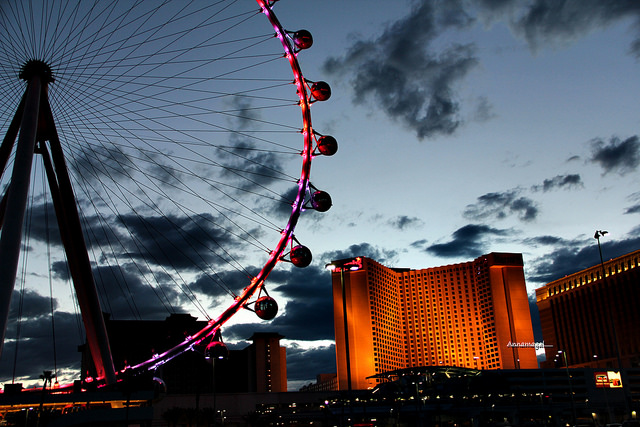 What's better than a giant Ferris Wheel? A giant Ferris Wheel located near great dining options. Stop by the LINQ at 3535 Las Vegas Blvd, to experience this colossal amusement and some great food . . . we suggest it in that order.
26. The Mob Museum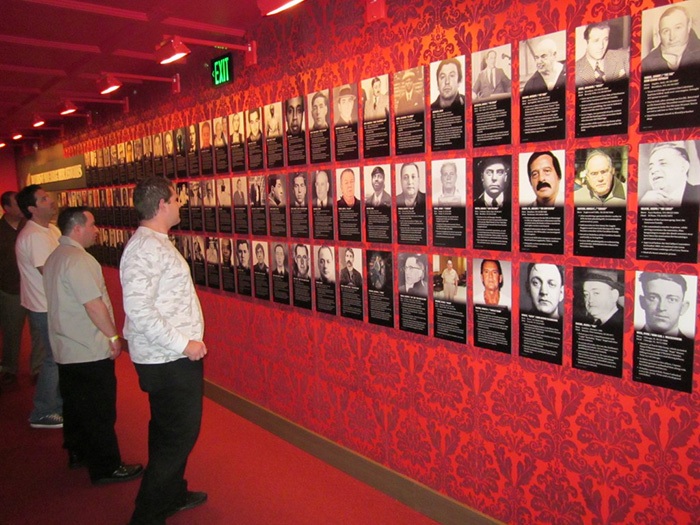 For only $20 per adult and $14 for children, you'll get to experience the in depth historical journey of organized crime and law enforcement. This museum offers three floors of engaging historical artifacts. Feel like taking a group that needs some team building? The museum offers scavenger hunt packages designed to encourage teamwork!
There are many fun activities in the museum for children. And the museum can lead to great conversations with older children about the nature of evil. But beware there is some disturbing content, including a recreation of a mafia initiation ceremony. The museum never glorifies the mob, but does present its brutality in historically accurate ways.
I hope some of these tips allows you and your family to enjoy Las Vegas without having to endure the city's dark side. Let us know how your Las Vegas trip went in the comments.