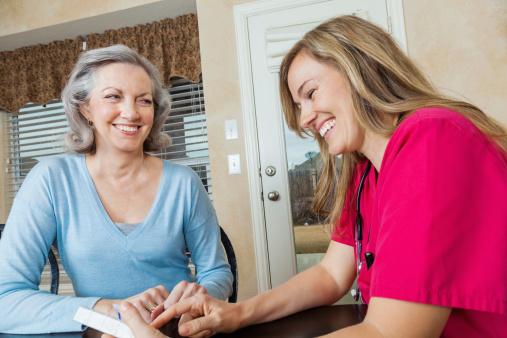 I recently read "Why Religion Matters: Making Selves Out of Others," which is an essay on faith and community. It pointed to religious communities as a prominent source to fill personal needs of purpose and the desire for social belonging.
[A] principle found in many religions is that there is little separation between you and the people around you. Jesus Christ put the charge quite simply: "love thy neighbor as thyself" (Mark 12:31). In other words, your well-being is much more than aloof personal freedom; it is tied to your neighbor's well-being also. And so, religious institutions can be helpful junctures where two cooperating impulses meet — the desire for individual purpose and the desire for communal belonging. 
I reflected on the article for quite some time, initially surprised to recognize that I really did feel a need to belong to a community. I tend to focus on individual thought and development, and see the benefit of a religious community that promotes asking questions and receiving answers.  But, do I NEED to belong to a community?  Yes, I guess I do.
I belong to The Church of Jesus Christ of Latter-day Saints.  I've been a Latter-day Saint, or Mormon, my whole life. Through much study, pondering and prayer, I've concluded that The Church of Jesus Christ is God's true and living church on the earth today. While the following thoughts aren't specifically about my faith, per se, they highlight the substantial part my religious community plays in providing opportunities to seek God and increase my faith by serving others—thereby giving me purpose and a sense of belonging.
Church President Spencer W. Kimball taught, "God does notice us, and he watches over us. But it is usually through another person that he meets our needs. Therefore, it is vital that we serve each other."
Dieter F. Uchtdorf, Church leader, admonished the entire Church to serve others.
Brothers and sisters, we each have a covenant responsibility to be sensitive to the needs of others and serve as the Savior did—to reach out, bless, and uplift those around us.
Often, the answer to our prayer does not come while we're on our knees but while we're on our feet and serving the Lord and serving those around us. Selfless acts of service and consecration refine our spirits, remove the scales from our spiritual eyes, and open the windows of heaven. By becoming the answer to someone's prayer, we often find the answer to our own.

Following are some ways the Latter-day Saint religious community has blessed my life, answered prayers, and fulfilled my needs!
1. Moving Out
When Anthony and I set our sights on Hawaii in 2010, we found ourselves downsizing from a 5,000 square foot home in Lubbock, Texas, to an 800 square foot rental on Maui. Our house sold in a week, and we were on our way within a month. Frenetic pace became the new normal.  We prayed for God's help to accomplish everything we had to do.
We sold tons of household goods. The people who bought our house felt inclined to buy the riding lawn mower, exercise equipment, pool table, and most of the furniture!! (Answer to prayer!) We planned to ship two PODS to Maui.  People in the Church asked Anthony what time we would be loading up our PODS and hordes of Mormons came and loaded those two PODS. (Answer to prayer!) Several dear Church friends helped me deep clean the house. (Answer to prayer!!) A freak storm unearthed our huge, beautiful apple tree at a critical time in our move. The Taylors, friends from Church, chopped up the tree and hauled it away. (Answer to prayer!)
We couldn't have done the overwhelming tasks without those who helped us. With them, the chores became treasured memories. Our Church family showed us that they loved us through their service to us.
The Savior taught, "By this shall all men know that ye are my disciples, if ye have love one to another" (John 13:35).
2. Moving In
The Church of Jesus Christ, is a global church. Congregations are defined geographically rather than doctrinally as many churches are.  A city could have multiple Latter-day Saint congregations, called wards, depending on the number of Mormons in the area. When we moved to Hawaii, the Church format was exactly the same even down to the lesson schedules for Sunday School.
Helping people move in and out of wards is a pretty common circumstance.  If you have a truck, you have a standing opportunity to serve, if you choose. For us, it was easy to accept help moving out of a ward family, but rather than track down new people to help us move in, we usually just found some moving guys to move the bulk of the stuff and we would move in the rest.
But, when we moved from Maui to Oahu, Anthony had hurt his back and couldn't lift anything. We'd hired movers to help move in, but they misunderstood the timeframe and weren't available long enough to help us finish.  We were left with the heaviest items to move up the stairs into the house. We didn't know anyone. Anthony looked up the phone number to the Church and made a phone call asking for four men to help for a half an hour. Within a couple of hours, Devin Moncur organized four men, including himself, to show up at our house at a specific time. We had never before met these men or even talked to them.  They finished getting everything into the house in a flash!  (Answer to prayer!)
And, we suddenly had friendly, familiar faces to greet at Church on Sunday. (Answer to prayer!)
When we moved from Oahu to Utah, those people who helped us move in had become our friends.
Sometimes it's hard to serve strangers.  One motivating factor for many Mormons, is the truth that King Benjamin taught his people in the Book of Mormon that "when ye are in the service of your fellow beings ye are only in the service of your God" (Mosiah 2:17).
3. Food

Another predictable time the Mormon community rallies together involves food.  Illnesses, deaths, refreshments for events or just "for fun" times to drop off cookies provide opportunities to share nourishment to body and soul. Last month, my parents and I drove nine hours to Arizona to attend the funeral of my great uncle Rich.  Many family members journeyed far to attend the funeral. As is typical of a Mormon funeral, after paying respect at the graveside, people can return to the church building where Latter-day Saints have set up tables, chairs and a meal for family and friends of the deceased. What a blessing that we could be nourished while visiting with the family for as long as possible before driving home!
One of my favorite scriptural examples of this principle is shown by Amulek to the travel weary prophet Alma.  "Therefore, go with me into my house and I will impart unto thee of my food; and I know that thou wilt be a blessing unto me and my house.  And it came to pass that Alma ate bread and was filled…and he gave thanks unto God" (Alma 8:20, 22).
4. Home and Visiting Teaching
In every Mormon congregation, families are assigned to two male home teachers. Each woman is assigned two female visiting teachers. Home and visiting teachers are responsible for assessing any needs of the families they are assigned to visit on a monthly basis.  The system isn't perfect, because people in the congregation aren't perfect.  Sometimes we're too "shy" or "busy" to begin the visits.  But, we are still assigned. And being a visiting teacher has blessed my life!! My family moves around a lot, and being assigned to visit several ladies every month has become a great way to make instant friends.  We usually don't have a lot in "common" really, but I've found that being a woman binds us to each other.  We generally all have some form of the same hopes, dreams, worries, and concerns even if the situation is vastly different for each of us. Currently, I visit teach a single college student, a single career woman, and a married mom of a toddler. None of those situations describes mine.  But, I love each woman and rejoice in her successes and pray for her concerns!
Sixteen years ago, Jared Shannon became our home teacher after a move into the Lubbock 1st Ward (the name of the congregation).  Anthony converted to Mormonism at 24 years old and felt like he didn't fit in to the "normal" Mormon culture.  He's since learned that there is no "normal" Mormon—or cookie cutter Mormon. But at that time, he felt like he didn't fit in, and so the Church wasn't for him. I found out one Sunday that we had been assigned Jared Shannon as a home teacher.  I only knew him on a surface level from Church. He was Anthony's age, but seemed pretty hardcore, and I worried that he would push Anthony even further away.  But, I accepted his appointment, told Anthony that Jared would be coming over, and hoped for the best. I'm not exactly sure what happened next, but within 10 minutes, Anthony and Jared were brothers for life!  After two hours, Jared's wife called to see if he was still at our home. He was. I was astounded!!  The Lord sent Anthony an instant friend who "got him" and he returned to Church again.
"Now therefore ye are no more strangers and foreigners, but fellow citizens with the saints, and of the household of God" (Ephesians 2:19).
5. Mourn, Comfort, and Stand as a Witness
One of the promises we make when we are baptized is to "mourn with those that mourn; yea, and comfort those that stand in need of comfort, and to stand as witnesses of God at all times and in all things, and in all places that ye may be in, even until death, that ye may be redeemed of God" (Mosiah 18:8).
Everyone endures his or her own trials and heartache. Suffering either embitters or increases compassion in the soul. We choose to become self-absorbed, or our vision turns outward and we seek to help those around us.  Sometimes we still are really self-absorbed, but are truly trying our best to get outside ourselves.
After three years of marriage, I experienced my first of many miscarriages.  It was such a blow to me, and I couldn't stop crying. In trying to help, many people said ridiculously unhelpful things to me. Heather Powell, a woman in my ward, sent me a letter.  When I opened the envelope, I found a pink piece of paper with one sentence effectively saying, "WHEN PEOPLE SAY STUPID THINGS TO YOU, THIS COUPON AUTHORIZES YOU TO PUNCH THEM IN THE NOSE. So sorry, Love you, Heather Powell."  I laughed so hard.  For some reason, I hadn't given myself permission to filter out and dismiss the hurtful, harmful comments. That seems so silly and obvious now, but, it was my first real experience with devastating grief and I internalized everything. All these years later, when accosted by unhelpful comments (like one I had last week about practicing now to be a mom so I can be a good mom during the Millennium–??) I still see that coupon in my mind and feel comforted.  Incidentally, I have not punched anyone in the nose—physically.
Heather experienced devastation and sought the grace of God in her own life. When she saw my need, she acted. Her life demonstrated how, in the face of suffering, I could stand as a witness of God to others. She's become one of the most pivotal women affecting my life. Yet, I would have never crossed her very cool, successful and progressed path without my religious community.
"Let us therefore come boldly unto the throne of grace, that we may obtain mercy, and find grace to help in time of need" (Hebrews 4:16).
6. Lay Clergy
The Church of Jesus Christ operates with a lay clergy.  All people who serve in this religious community are volunteers.  The bishop of the ward, the presiding local authority, may also be a full-time accountant or janitor or farmer. When asked to serve as an Apostle, Elder Neil L Anderson said,
I have heard President Monson say, "Whom the Lord calls, the Lord qualifies." I know this is true, and it gives me hope looking beyond my own inadequacies. I know that when we are on the Lord's errand, he will be with us, he will strengthen us, he will build our capacities. I have experienced it. I have felt his lifting Spirit.
Many of the volunteers in our religious community have impacted me. But, I clearly remember how two Sunday School lessons changed my life. When I was 16 years old, Maylene Call taught me about light and truth and how to recognize how the Holy Ghost speaks to me. I remember where I sat in the room and the feeling of power as she spoke. I wanted to learn everything possible about God and truth. Her lesson inspired my lifelong quest to truly know Him.
Scott Hendricks, a man whose Christ-like attributes I long admired, was asked to visit our Sunday School and share some thoughts about Joseph Smith and the restoration of the Gospel of Jesus Christ.  During his remarks, he paused, and then challenged us to study a particular group of scriptures. I took his challenge. My understanding of God's plan of salvation for all of His children exponentially increased.  Years later, it's still my favorite topic of study.
"And I give unto you a commandment that you shall teach one another the doctrine of the kingdom.  Teach ye diligently and my grace shall attend you, that you may be instructed more perfectly in theory, in principle, in doctrine, in the law of the gospel, in all things that pertain unto the kingdom of God, that are expedient for you to understand;
Of things both in heaven and in the earth, and under the earth; things which have been, things which are, things which must shortly come to pass; things which are at home, things which are abroad; the wars and the perplexities of the nations, and the judgments which are on the land; and a knowledge also of countries and of kingdoms—
That ye may be prepared in all things…."(Doctrine and Covenants 88:77-80).
7. A Place of Refuge
A religious community is a place of refuge spiritually, but I learned firsthand that it can be a place of physical refuge as well.
While Anthony and I lived on Oahu, we lived right across from the ocean in Punalu'u.  Nearly every morning greeted us with a paradisiacal sunrise.  We watched turtles frolic in the surf. We walked on the beach almost every night with our bulldog Wellington. We loved living there.
One Sunday evening the tsunami sirens went off.  We were used to the sound from tornado sirens in Texas, but the tsunami threat felt way worse than anything we'd experienced before.  We had several hours before the tsunami hit, so had time to pack our truck with our emergency kits, extra food (and toilet paper ), and everything that really mattered to us. But, we really didn't know where to go for safety.  Then we began receiving texts from Church members suggesting places of refuge.  Our neighbors and fellow church members, the Johnson family, came over and invited us to go up Green Valley to their parents', the Fonoimoana's, home. We followed them up and parked the truck.  Kapua Fonoimoana said they had enough room for us to bring our car and motorcycle as well, so we went back for them.  We really enjoyed the company for many hours while waiting for the all-clear. Ultimately, the tsunami only lapped over the shoreline, becoming essentially a non-event for us and our home was safe.
We could have gone to Kualoa Ranch with hordes of other people.  But, we felt so comfortable and safe with people we knew and respected. The Fonoimoana family was our "place of refuge, and…a covert from storm and from rain" (Isaiah 4:6).
"I was a stranger, and ye took me in: Naked, and ye clothed me: I was sick, and ye visited me: I was in prison, and ye came unto me….  Then shall the righteous answer him, saying, Lord, when saw we thee a stranger, and took thee in? or naked, and clothed thee? Or when saw we thee sick, or in prison, and came unto thee?
And the King shall answer and say unto them, Verily I say unto you, Inasmuch as ye have done it unto one of the least of these my brethren, ye have done it unto me" (Matthew 25:35-40).
8. Fear Not, For They That Be With Us Are More Than They That Be With Them

My very favorite scripture story is of Elisha and his servant who are surrounded by enemy armies by night. In the morning, the servant walked outside, saw the armies, and freaked out a little.  Elisha, the prophet, consoled him saying, "Fear not: for they that be with us are more than they that be with them. And Elisha prayed, and said, Lord, I pray thee, open his eyes, that he may see. And the Lord opened the eyes of the young man; and he saw: and, behold, the mountain was full of horses and chariots of fire round about Elisha" (2 Kings 6:16-17).
Actively participating in my religious community enables me to face and defeat fear and improve skills and talents.  I've learned to speak in public without huge sweat marked armpits. I've learned to play the piano and organ and then play during church services without frozen fingers. I've learned to prepare for emergencies—getting prepared with food and supplies—and even taking the CERT course with other church members, so that I'm not paralyzed by fear during emergency situations. I've learned to love and adore 80 teenagers, who intimidated me at first. I've learned to talk to strangers about the Gospel, and anything else. I've learned to compost. I've learned to make bread. I've learned to do genealogy, which has become a huge life purpose for me. I've even overcome my crafty glue gun loathing and have learned to create things that are meaningful to me. I've learned that by following the Holy Ghost's promptings, regardless how scary or random, that the Lord speaks to me and will use me as an instrument in His hand.
I've learned to trust people. I've learned to love people. I've learned to let people trust and love me. I've learned to forgive and to ask for forgiveness. I've learned to ask and receive. Through people I've come to know, I have seen the face of God.
"And the church did meet together oft, to fast and to pray, and to speak one with another concerning the welfare of their souls" (Moroni 6:5).
9. Go Ye Into All the World
Each of the above experiences occurred because of amazing people in my local religious community.  Two other pivotal experiences taught me about how The Church of Jesus Christ impacts me on a larger scale.
During the Ethiopian drought and subsequent famine in the 1980's, Church leaders asked all church members to fast and pray for Ethiopians and give generously to their aid. That was the first time I could see tangible effects of my charitable contributions. I was only 13 or so, but that call to action helped me realize that God knows and loves all of His children around the globe!!
Mormon teenagers participate in religious classes called Seminary during 9th-12th grades. In Texas, Seminary was held at the church at 6 am Monday-Friday.  I loved it and had perfect attendance in Seminary for 3 1/2 years.  When I was a senior, our school choir was recognized on a national level and invited to Colorado Springs to perform. We were all required to go on the trip. But, if I went, I would miss Seminary. I asked if I attended Seminary in Colorado, if that could count towards my perfect attendance.  Everyone agreed that it would.  So, in the Dark Ages before the Internet, I found and contacted a Bishop in Colorado Springs who helped me make arrangements.  A family agreed to pick up and return me and my friend Chari each morning from the hotel and take us to early morning Seminary with their kids. I had to get permission from all the school leaders, church leaders, etc., but miraculously everything fell into place and we went to Seminary.  Isn't that amazing!!  Strangers accommodated the earnest desires of a 17 year old girl.  The older I get, the more I realize how inconvenient my request was for that family and how grateful I am for them.
That experience taught me that no matter where I go in this world, I can rely on my religious community. Anthony and I always attend church when we travel, even if we don't know the language. We feel the Spirit of the Lord and the spirit of community.  Wherever I go, I find The Church of Jesus Christ of Latter-day Saints and I've found family.
A few ways the Mormon community blesses and help each other
https://www.churchofjesuschrist.org/media-library/video/2011-05-40-los-angeles-volunteers?lang=eng
https://www.churchofjesuschrist.org/media-library/video/2011-09-015-this-is-visiting-teaching?lang=eng
https://www.churchofjesuschrist.org/media-library/video/2012-07-001-have-i-done-any-good-in-the-world-today?lang=eng
How do you participate in your religious community? Why is it important to you?  Please share your comments below!