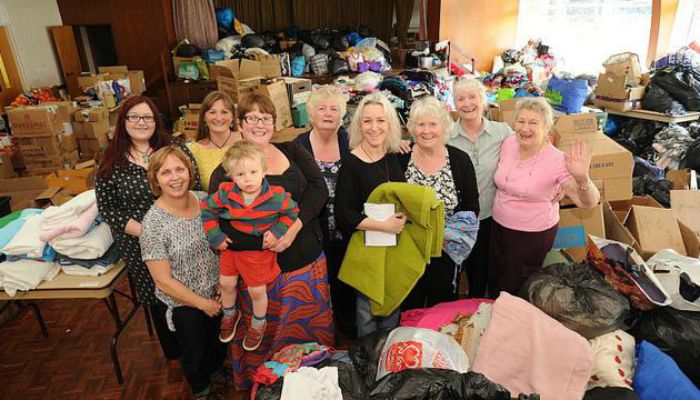 Members of The Church of Jesus Christ of Latter-day Saints in Europe are stepping up to help the refugees fleeing across the borders.
Mormon Newsroom reports that Elder Patrick Kearon, a member of the Quorum of the Seventy, said the Church has increased its monetary aid in response to the crisis in Europe, committing an additional $5 million to help displaced families. Kearon explained that many refugee families have lost so much that they are in need of the basic life necessities, such as food, water and shelter. 
The Church's monetary donations will be divided between established non-governmental organizations (NGOs) and local municipalities and national government agencies to help refugees.
Individual congregations within the Church in Europe are also stepping up to help refugees in any way possible. In Scotland, thousands of members have collected necessary items to donate to refugees fleeing across borders. In Germany, many congregations joined together to assist a refugee center in constructing a wall and sorting through donated items.
For more on how the Church is helping refugees fleeing across the borders, visit mormonnewsroom.org.